The Post-Election Job Offer Ivanka Trump Is Getting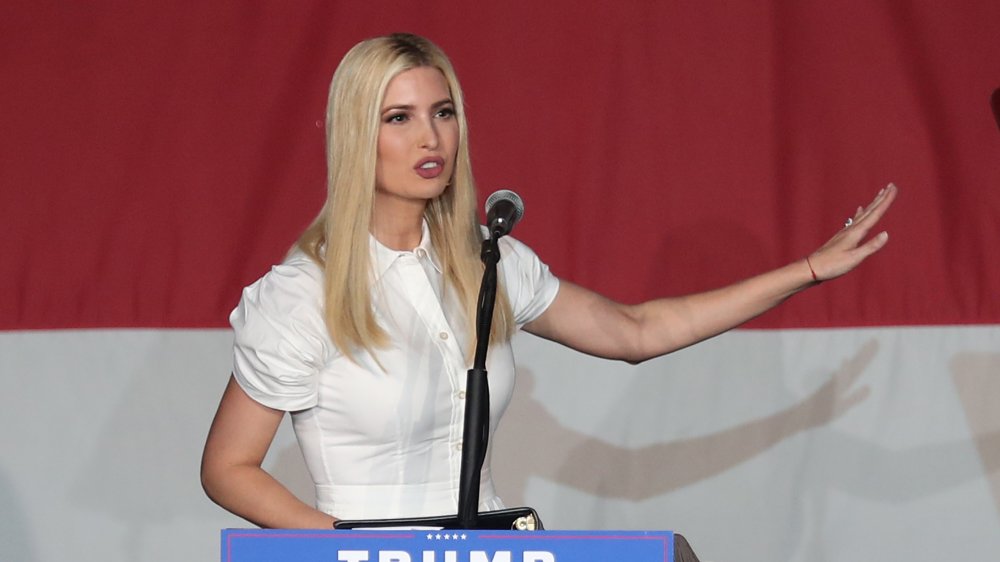 Joe Raedle/Getty Images
At this writing, the final presidential votes are still in the process of being tallied, so it's not yet known whether Ivanka Trump will continue to serve as advisor to her father for the next four years or return to her life as a private citizen. But if the current Commander-in-Chief does get his eviction notice from the White House in the near future, Ivanka does not have to worry about being resigned to sitting around and catching up on Netflix series. Reportedly, the famous First Daughter and her siblings are already attracting a great deal of interest from reality TV show producers.
An unnamed source told OK! magazine that a return to unscripted primetime TV would seem to be a natural fit for the Trump family, considering that they rose to celebrity status thanks to their appearances on The Apprentice and The Celebrity Apprentice. Ivanka, in particular, became a major player, even becoming one of the judges in the sixth season (per Bustle). 
"You have to remember that reality TV made this family superstars. It was appearing on The Celebrity Apprentice next to their father, Donald Trump, that made Ivanka, Donald Jr, and Eric into primetime stars," the TV insider remarked (via OK!). "For the kids to return to reality TV shouldn't be a surprise and neither should be the fact that Ivanka is the family member that is getting the most offers, including interest from Dancing With the Stars."
Ivanka Trump's forays into reality TV haven't always panned out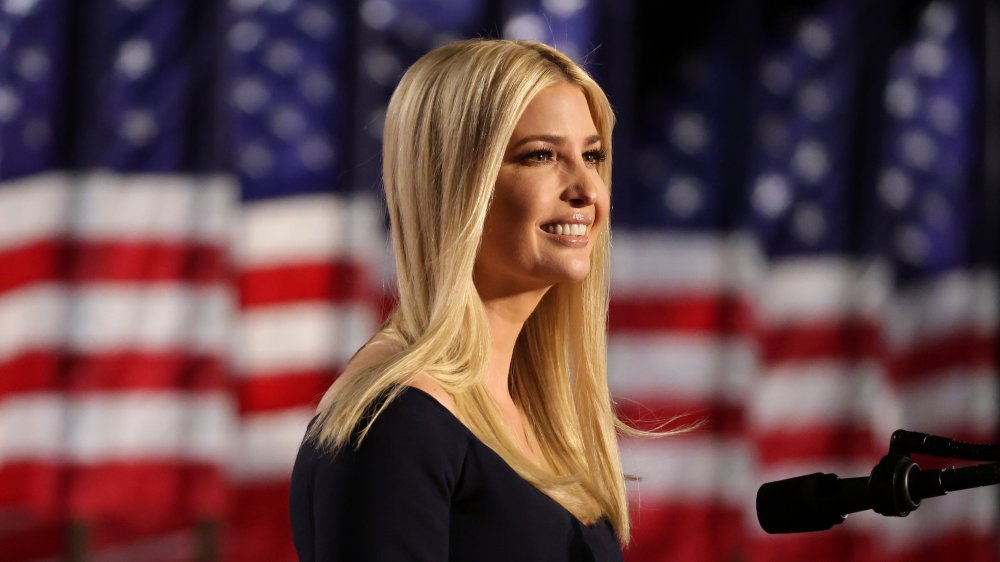 Alex Wong/Getty Images
While The Apprentice was undoubtedly a success for the Trump family, Ivanka has not always struck gold when it comes to the small screen. In fact, in 2013, reality TV producers worked with the Trumps to create a new show as a vehicle for Ivanka to further establish herself with TV viewers, according to Forward. Called Trump Girls, the competition show pitted beauty pageant contestants (chosen by Donald Trump) against female brokers from Trump International Realty. The two groups of women would compete for commissions, per Jezebel, which also pointed out the show's seemingly sexist nature. Promo materials noted the women would have to do "whatever it takes to win the week's payday," which "could mean anything from a chartered plane to Monaco to a seven figure commission."
Viewers never got a chance to have their say on the show's overall premise, however, because the pilot never aired — and Ivanka never took her star turn. The Trump family reportedly pulled the plug, because they deemed the cast was too small and uninteresting. 
So, after a big success and one failure, is a return to reality TV on a show like Dancing With the Stars really what the First Daughter envisions for her future? "The real question isn't if the show wants her, it is if Ivanka will want to hit the ballroom floor now that she is one of the most famous daughters in the world," OK!'s source said.
Ivanka Trump may be more of a Shark Tank candidate than a dancer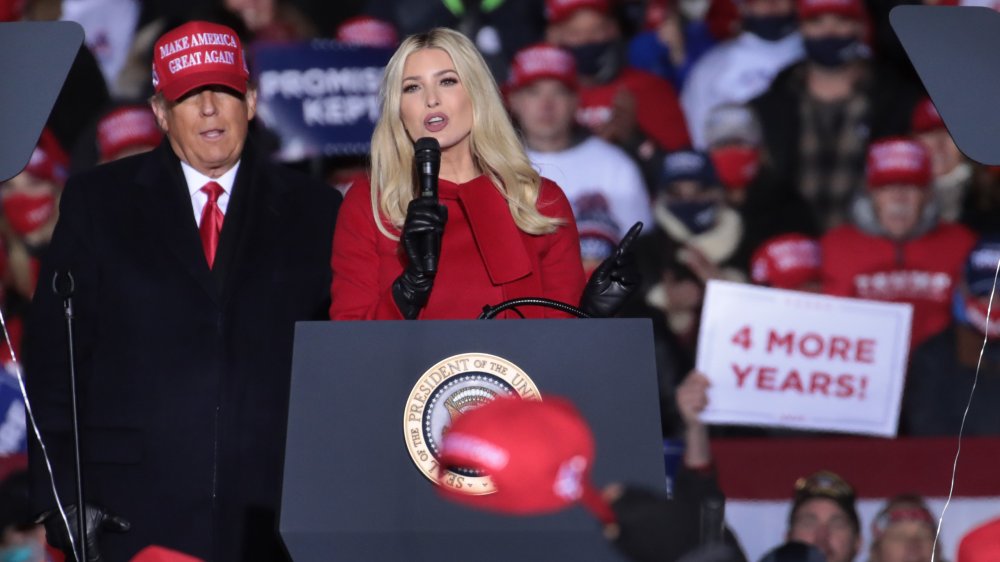 Scott Olson/Getty Images
While Ivanka has been known to bust a move or two — most significantly with her sons Joseph and Theodore in a viral Instagram video — she may have her sights set on something other than a Mirror Ball trophy. After years in politics, battling alongside her father, it seems likely that she would look for a more serious platform. A friend of hers added to OK!: "She isn't opposed to going back to reality shows, after all, her dad became the President after his reality show. But the shows she is looking to create are much more similar to The Celebrity Apprentice and Shark Tank than Dancing With the Stars or The Real Housewives!"
It would make sense for Trump to get behind a business-oriented competition show. In addition to her stint on Apprentice, the First Daughter is a graduate of the Wharton School of Business, a major dealmaker for her father's Trump Organization, and an advocate for the eduction and economic empowerment of women (per her White House bio). She also launched her own eponymous fashion brand, which never quite found its following and suffered from poor sales. Ivanka ultimately shut it down in 2018 in order to focus on her political role with her father's administration (via NBC News).
A Shark Tank-style show with the First Daughter might just become the next big hit in a post-Trump world. Now she just needs to come up with a catchphrase as viral as her father's "You're fired!"