Ivanka Trump's Real Name Isn't What You Think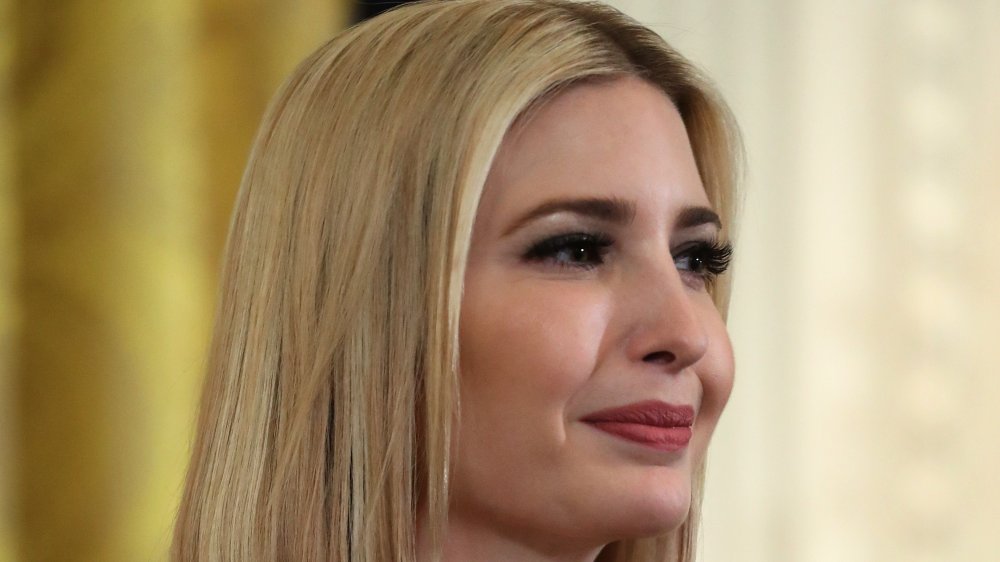 Mark Wilson/Getty Images
We may receive a commission on purchases made from links.
We know a lot about Ivanka Trump since her family lives in a glaring spotlight and her father took residence in the White House. For instance, her advisor position in Donald Trump's administration has been greatly scrutinized, as has her marriage to Jared Kushner, and her relationship with her stepmother, Melania. We talk about what she wears, what she says, and where she goes. But would you believe that the public doesn't know one of the most basic things about Ivanka Trump? Most people are not aware that the commander-in-chief's daughter's real name is not in fact Ivanka.
The mom of three revealed this fact herself in a long-lost Twitter post from a decade ago. And there's actually a pretty sweet explanation behind why everyone, including her own family, calls her Ivanka. First, it's worth noting that the first born child of Donald Trump and his first wife Ivana is named Donald Trump Jr., in honor of his father (via Business Insider). It turns out the couple's second child — they are also parents to a third child, Eric Trump — was likewise given a moniker to honor one of her parents.
Ivanka Trump's real name pays homage to her mother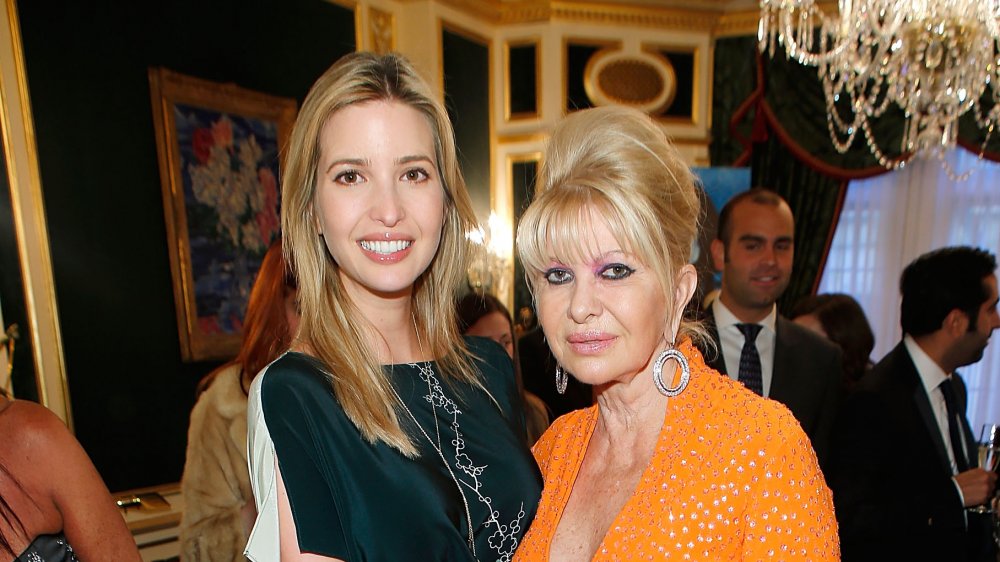 Jemal Countess/Getty Images
The businesswoman and author of Women Who Work: Rewriting the Rules for Success took to social media in 2010 to share the truth behind her name upon being asked by a follower how she got it. "My actual name is Ivana," Trump tweeted. She went on to explain, "In Czech, Ivanka is the baby name for Ivana, like Bobby is to Robert." 
So it seems Trump, like her older brother, is named after one of their parents, in this case, her mother, Ivana. The Czechoslovakian beauty was married to Donald Trump from 1977 to 1990 (via Biography). According to AOL, the couple's only daughter together is actually named Ivana Marie, but goes by the endearing nickname of Ivanka. The differentiation probably made life easier growing up and clearly stuck into adulthood. We now all know Donald Trump's oldest daughter (he also counts daughter Tiffany from his marriage to Marla Maples among his brood) as Ivanka, and that's that!