Here's How To Make Sure Your Wig Lasts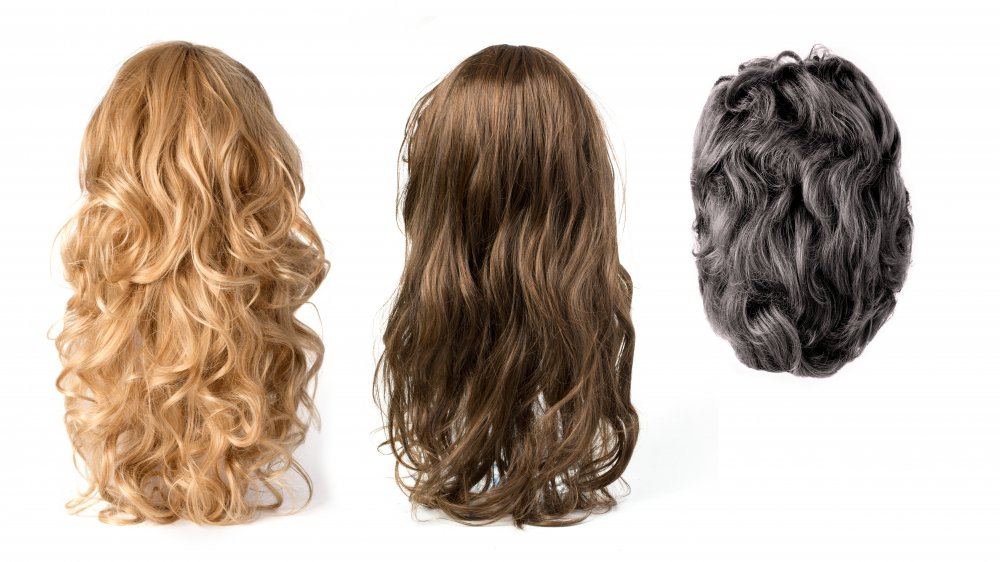 Shutterstock
We've all seen someone wearing a bad wig before — but when it comes to wigs, it's worth springing for the good ones. But once you've spent hundreds of dollars (or even more) on a good wig, how can you make sure you're getting your money's worth? It helps to make sure you're taking proper care of it. 
If your wig is made of human hair, it should last at least a year, bare minimum, celebrity hair stylist Monaé Everett tells InStyle. That's if it's been bleached and permed. However, she adds, "Higher quality and better cared for wigs can last for two to four years." To start, store your wig on a mannequin, so that it keeps its shape. You should also be washing your wig — shampooing and conditioning — "every eight to 10 wears," per Everett. If it's starting to look worn out, try reviving it with a deep conditioner. 
How do you know if it's time to replace your wig with a new one? "You will know that the wig needs to be replaced or repaired when the hair feels stiff even after shampooing and conditioning," Everett explains. "If the hair burns when you curl it or it doesn't hold a curl it's time to let it go. If the ends of the hair have split and they stay frizzy, it may be time to let that wig go."
How to care for a lace wig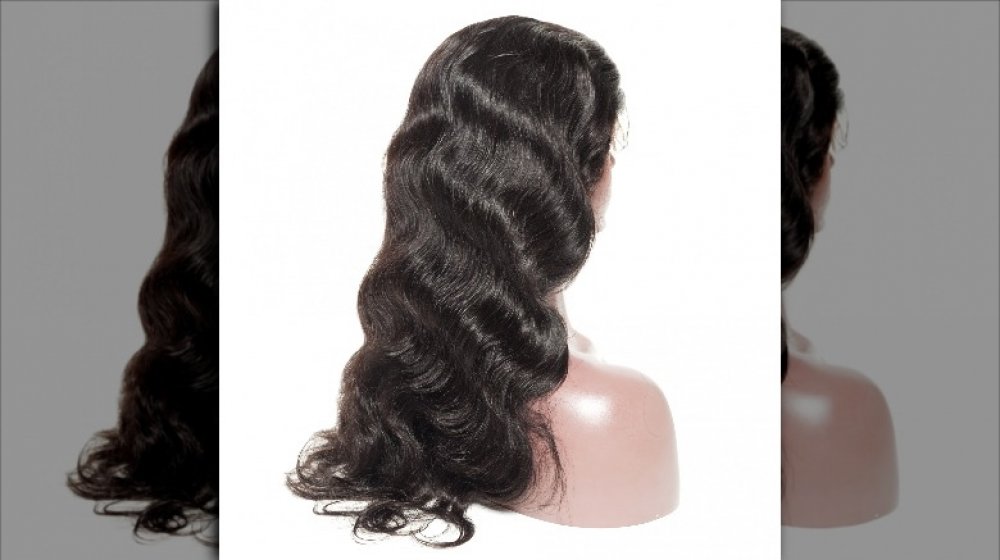 Shutterstock
Lace wigs — or, capless wigs made of hair woven through lace fabric — require special care, especially if you're gluing them down to the front hairline of your scalp. 
If this is the case, wig care specialist Orlando Palmer explains to StyleCaster, "You need to be seeing your stylist every [two] weeks. Nothing less than that." Additionally, when you're ungluing, use a product specifically designed to remove the adhesive. For his part, Palmer recommends Davlyn Tape Residue and Adhesive Remover and Walker Tape C-22 Solvent. Once you've removed the wig, gently brush it out, and then you're ready to wash it. "When I shampoo the wig I start on the lace and I do a squeezing motion," Palmer says. "I don't scrub the wig, I don't want it to tangle. I don't want to put the wig in a position to fail so I keep the hair straight working my way from the ends to the root using a detangling brush ... throughout the entire process."
Of course, there are so many different kinds of wigs. For the most relevant advice, see what the creator or manufacturer has to say about care for your specific wig.