Signs You're Using Conditioner All Wrong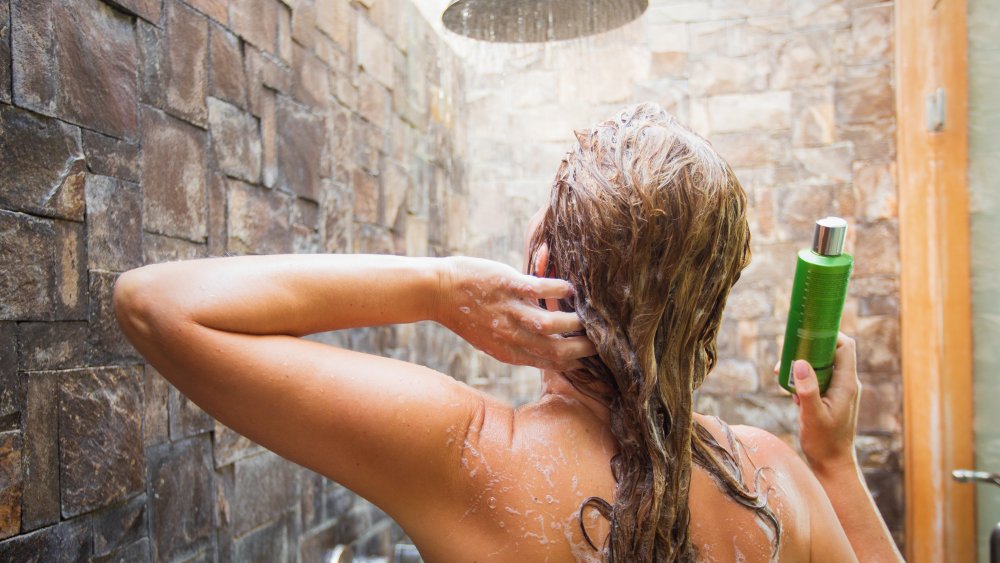 Shutterstock
Something magical happens when you get a wash and blowout at a salon. For the next two days, your hair is shiny, bouncy and full of volume. Then, the dreaded day comes when you've got to wash it and style it yourself. No matter what you do, or how closely you copy your stylist's techniques, your once luxurious locks come out looking flat and lifeless. 
While your stylist is an artist with a brush and dryer, it's likely not your blowout skills that are the problem. According to the experts at L'Oreal, your bad hair days start way before styling and are a sure sign that you're using conditioner all wrong in the washing process. To ensure your best at-home hair yet, and maybe even get an extra day or two between washings, avoid making these common conditioner mistakes. You'll be so surprised by the results, you might even start looking forward to styling your own hair.
You're using too much conditioner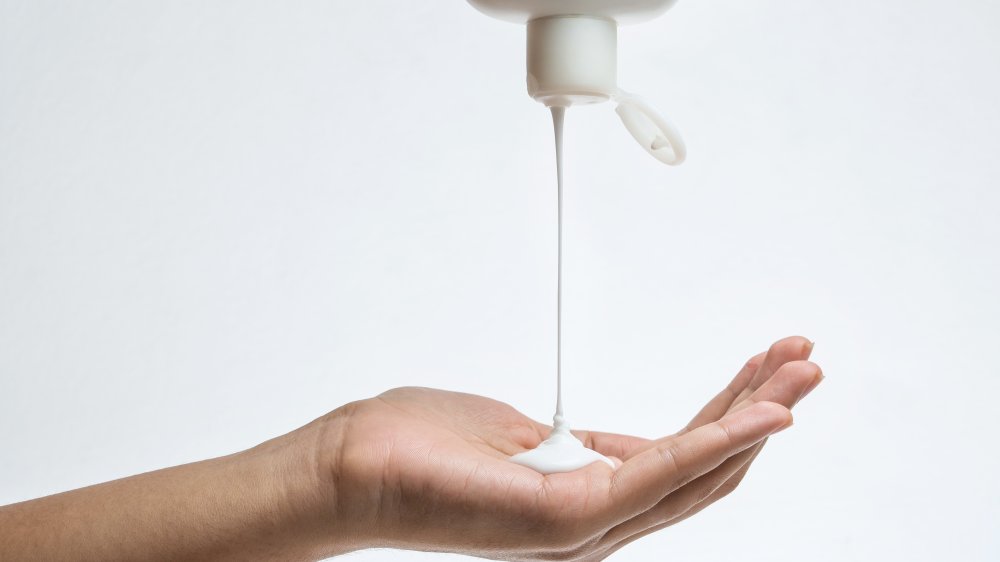 Shutterstock
Less is more when it comes to conditioner, and that's because using too much of it can weigh down your hair and make it look limp, especially if your hair is fine (via Prevention). The main purpose of conditioner is to restore hydration to your strands from stripping caused by color and heat damage, and even simply shampooing (via L'Oreal). To do that, oils, like Argan oil, shea butter, and dense B vitamins, which are common ingredients in most conditioners, are introduced to the hair shaft to lock in moisture and produce smooth, shiny strands (via Viviscal) These powerhouse ingredients do not need to be slathered on to work, however. The experts at L'Oreal recommend one or two quarter sized "dollops" depending on how long and coarse your hair is.
You're applying conditioner to your roots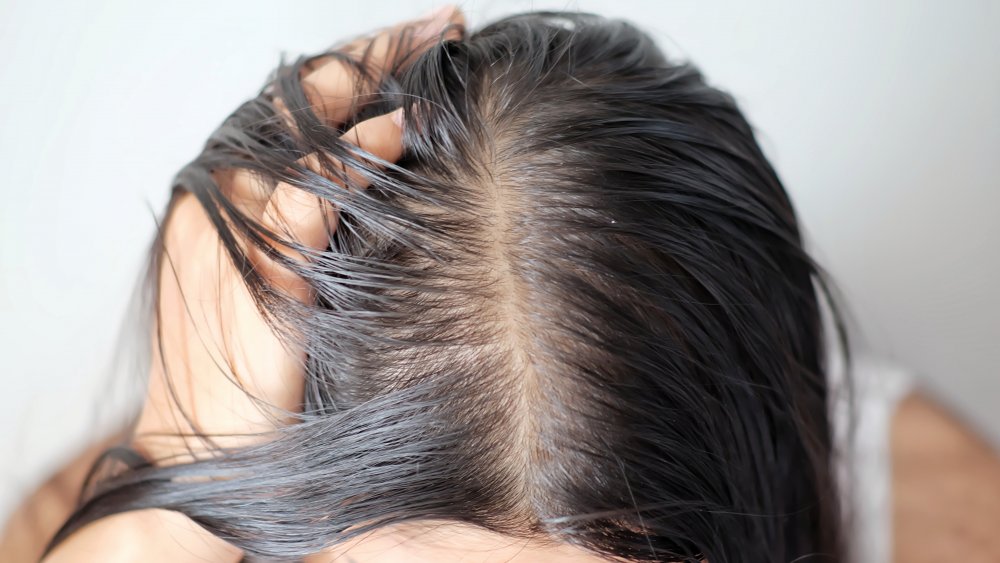 Shutterstock
Thanks to the natural oils produced by your scalp, called sebum, your roots don't require any additional conditioning (via Prevention). New York based stylist, Nunzio Saviano, told Bustle, "Don't put conditioner at the roots of your hair; the natural oil from your scalp is more concentrated there." Instead, he recommends starting mid-way down the length of your hair and focusing on the ends. The ends are the oldest, and driest part of your strands and require the most conditioning (via Prevention). 
You're not just avoiding your roots because they don't need the extra hydration. The moisturizing ingredients found in conditioners can actually weigh down your roots and even make the hair at your scalp appear greasy. That's not something you want if you're trying to create volume (via L'Oreal).
You're skipping it entirely or choosing a shampoo with conditioner in it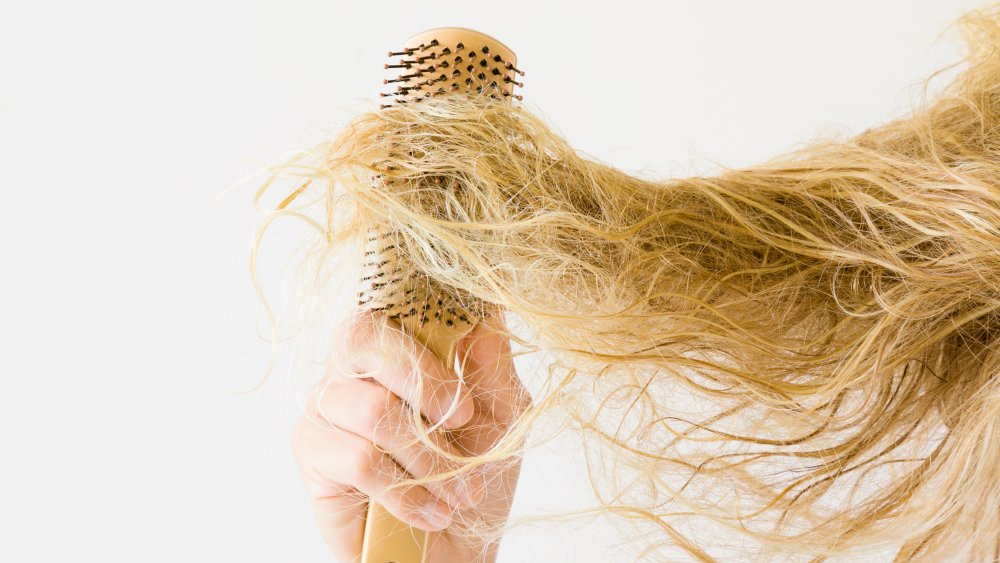 Shutterstock
Oddly enough, part of the solution to limp over-conditioned hair is to keep using it. If you do, you will unfortunately end up with a slew of other problems. Creative director and founder of the NY salon chain Fox & Jane, Lorean Cairns, told Prevention, "Some people get conditioner phobic, but the catch-22 is that without conditioner your hair will become brittle and eventually lifeless." 
The same goes for products that promise two-in-one results. If your hair is longer than chin length, there just isn't enough conditioner to pamper the ends, which Cairn says, are likely at least a year-old or more — and need it the most.
You're not matching your conditioner with your hair type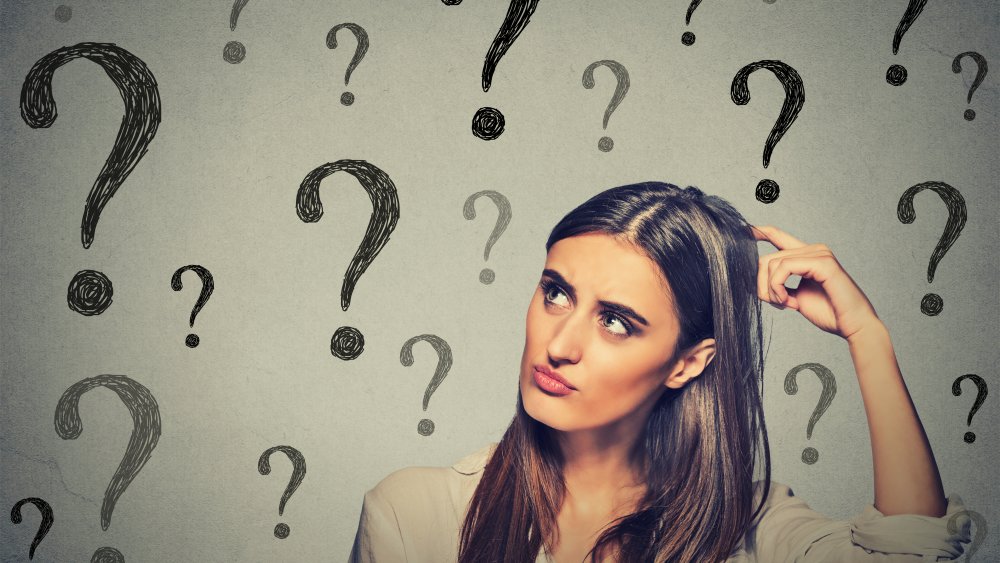 Shutterstock
Ultra-fine hair and thick coarse hair need completely different products. What's nourishing for a dry or damaged texture is likely way too heavy for thinner hair. The same goes for curly versus straight hair (via Beautylish). If you're not quite sure what your hair type is, skip all products after your next wash, and let your hair dry naturally. Then follow these guidelines from Function of Beauty: Straight, wavy, curly or coily — that's your hair texture. 
Next, compare one of your strands to a piece of sewing thread. If it's thinner than the thread it's fine; if it's thicker, it's coarse or thick. Everything in between is considered medium. Finally determine your hair porosity by plucking a single strand of hair and dropping it into a shallow bowl of water. If your hair sinks it has high porosity, and is likely damaged, dry, and brittle. If your hair sinks below the surface, but doesn't touch the bottom, it's healthy and normal. If it floats above the surface you have low porosity which means you need lighter products that won't cause excessive build-up, which could weigh strands down.