Ariana Grande Has Harsh Words For Partying Social Media Stars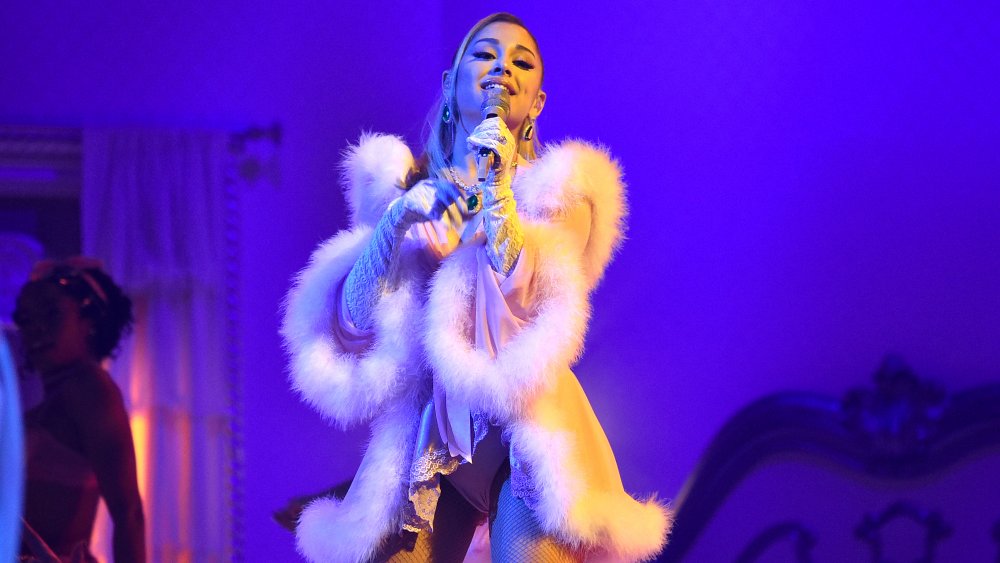 John Shearer/Getty Images
Ariana Grande isn't happy seeing people out and about and partying and posting on social media during the ongoing COVID-19 pandemic and she didn't mince words about it in an interview on the Zach Sang Show. "Of all the things that we could have done, couldn't we have just stayed home for a few more weeks like all the other countries that were fine, and are better than we are?"
She also specifically name-dropped Saddle Ranch, a West Hollywood western themed bar that's popular with TikTok creators. "Did we really all need to go to f***in' Saddle Ranch that badly that we couldn't have waited for the deathly pandemic to pass? We all really needed to put on our cowgirl boots and ride a mechanical bull that bad? We all needed that Instagram post that badly?"
Grande made it clear in the interview that she's missing pre-pandemic life, and particularly at Halloween since Halloween Horror Nights at Universal Studios was closed due to the virus, which is a favorite annual tradition for her. "Zach and I will walk through the mazes and the haunted houses and the actors will be like, 'Ariana, how are you,' and I'm like, 'What up ghoul number six, how's it going?'" she said, reminiscing about going in the past. "We give a hug in the middle. They're supposed to be acting."
Paparazzi get TikTok stars response to Grande's comments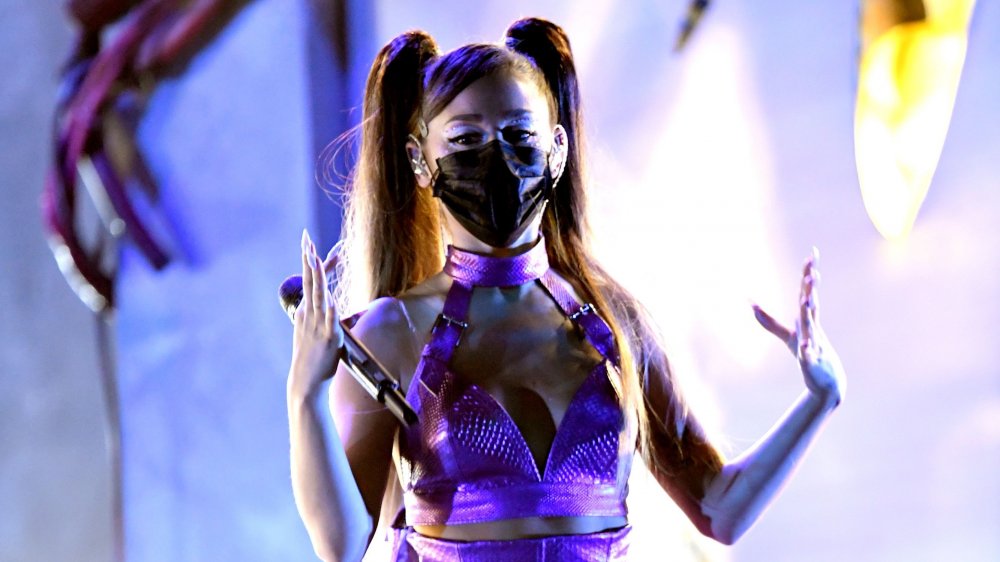 Kevin Winter/mtv Vmas 2020/Getty Images
Pap Galore asked TikTok star Dixie D'Amelio about what Grande said, and she responded, "I don't really know what to think. "I mean, she's right. She's right, yeah. She's a queen, I love her."
Paparazzi also brought it up with another TikTok star Addison Rae, asking if it was fair for Grande to say that, and Rae replied, "I think it's fair. I think it's understandable. I definitely have been not going... I just have been trying to stay in and work out. I've been working out a lot and also preparing for my movie." She also confirms that the western themed bar is a big TikTok destination. "It is like a TikTokers playground right now."
Perhaps Rae forgot what happened over Halloween? According to People, "over the weekend, Rae was spotted at Saddle Ranch meeting some friends for dinner on Halloween. There, she was seen kissing fellow TikTok star Bryce Hall in the back alley after the meal."