Whatever Happened To Ruben Studdard From American Idol?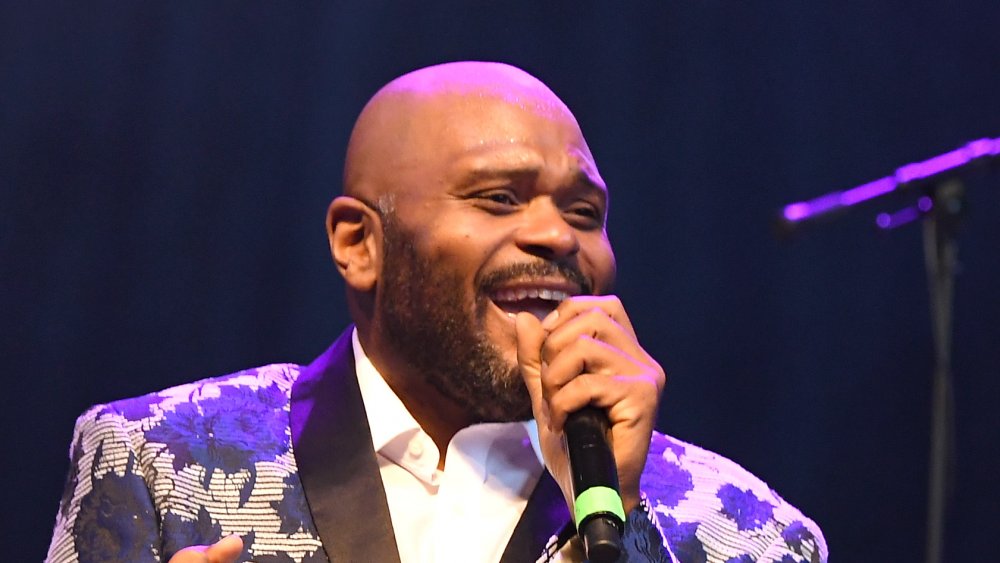 Paras Griffin/Getty Images
When American Idol burst onto the scene in June 2002, it was hailed as a triumph of the American dream. Here, talented but unknown singers from anywhere and any walk of life could have a real chance of becoming musical superstars. Indeed, the show's very first winner, Kelly Clarkson, became a household name not long after her Idol run; she told Billboard the show "changed my life!"
But while a handful of other Idol winners and runners-up enjoyed similar success — Carrie Underwood, Jennifer Hudson, Clay Aiken, Chris Daughtry and Phillip Phillips among them — most others have seen their post-Idol careers fizzle. It seems there's only so much room in fans' hearts for musical Cinderella stories. 
Back in AI's second season, all the buzz was about the friendly rivalry between finalists Clay Aiken and Ruben Studdard, the larger-than-life R&B singer with the rich pipes that earned him the nickname "Velvet Teddy Bear." When he won the close competition, his future seemed limitless. Now, nearly 18 years later, fans wonder: Whatever happened to Ruben Studdard?
He's still tight with his closest competitor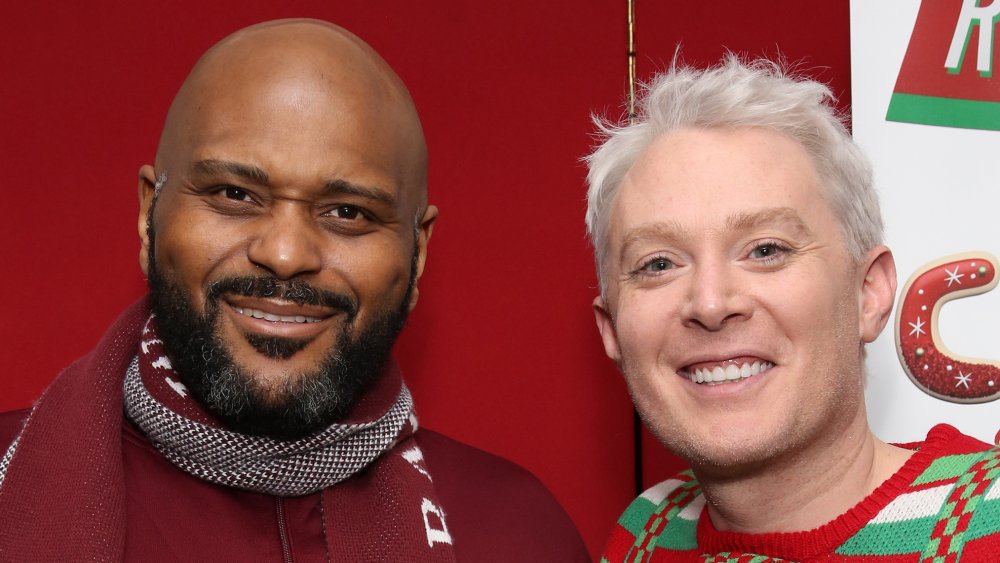 Walter Mcbride/Getty Images
Studdard and Clay Aiken may have been competitive finalists on Idol, but there are definitely no hard feelings. In fact, the two did press appearances for months immediately following the show. "We didn't really get a chance to be apart," Studdard told Playbill. They also hung out together as pals and even did appeared on Broadway for the holiday season in 2018, aptly titled Ruben & Clay's Christmas Show. As they described it, the variety show combined holiday songs with "some skits, some comedy, some bantering."
Last Christmas, the two buds reunited once again to sing "O Holy Night" on The View. Reposting the show's video of their heartfelt performance, Studdard tweeted this past June, "I miss singing with my bro @clayaiken." Presumably, the COVID-19 pandemic has kept the friends from getting together, but we can hope that they'll be able to get together — onstage or off — before too long.
The Velvet Teddy Bear is still singing — but less fluffy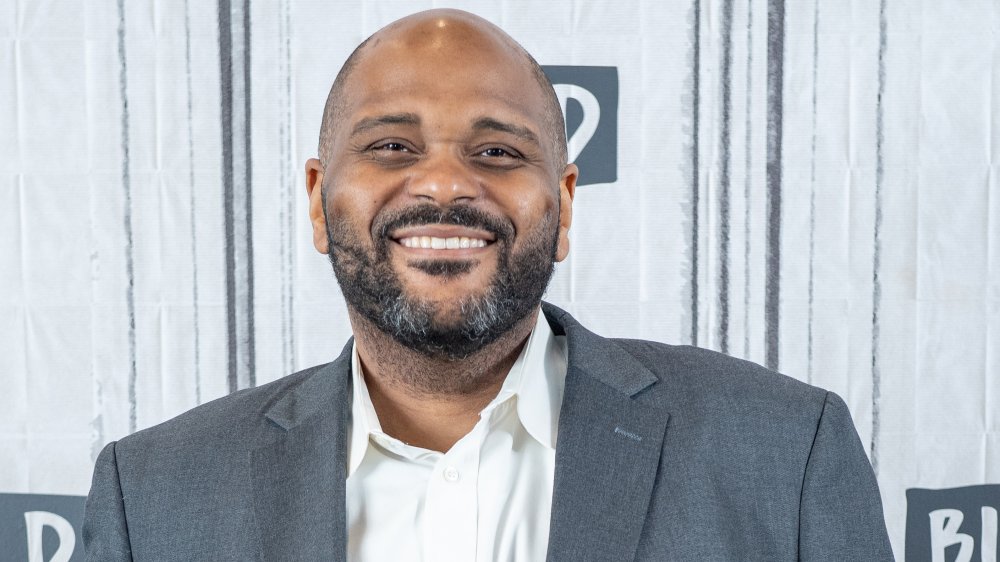 Roy Rochlin/Getty Images
Studdard's rich voice and appealing personality have contributed to his enduring career. Since his Idol win, he has released eight albums, including Soulful, I Need an Angel, and his most recent, 2018's Ruben Sings Luther: A Tribute, which paid homage to the talents of the great Luther Vandross (via Discogs). He was also in a revival of the Broadway hit Ain't Misbehavin' (via Broadway.com).  Many of his albums have gone gold and platinum, and he earned one Grammy nomination in 2003 for Best Male R&B Vocal Performance. He was in the middle of a national Luther-based tour when the pandemic hit; now the remaining dates are TBA.
His 2012 album, Letters from Birmingham, was based on his short-lived marriage to Surata Zuri McCants. He told NPR at the time, "I think the most important thing was for me to tell my story in my words, instead of allowing other people to speculate."
Studdard also celebrated another type of triumph in 2014 when he competed on NBC's The Biggest Loser, where he lost an impressive 119 pounds. He was motivated to shed the pounds after learning he had type 2 diabetes. He told Today, "This show has given me a second chance to live the best life I can live. I am going to be the healthiest Ruben Studdard I can be."