Clay Aiken Is Attempting This Career Change Again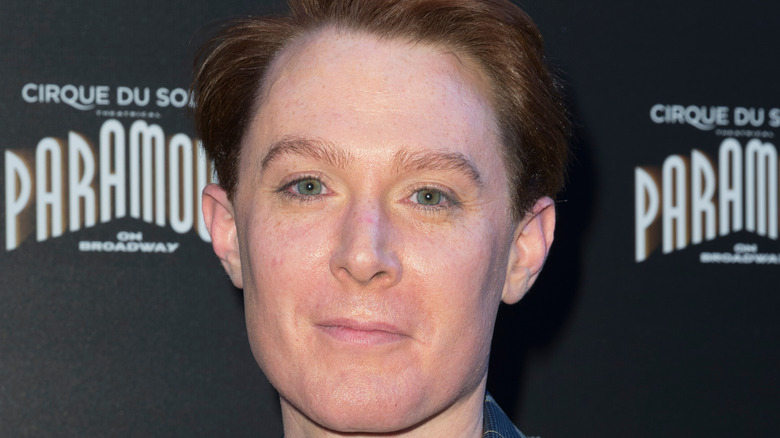 lev radin/Shutterstock
Since coming in second place on Season 2 of "American Idol," Clay Aiken has proved that he's more than just a reality TV star. He came out as gay in 2008, when it was still risky for a celeb to do so (via ABC News). He had a son, released six albums, wrote a book, and made appearances on Broadway and TV, per The Things. Now, Aiken has a different goal in mind. 
In a YouTube video posted on January 10th, 2022, Aiken jokes that he looks "a little different these days," and recalls how different things were back in 2003 when he first appeared on "American Idol." But, he adds that his devotion to his home state hasn't changed. "It's where I learned that I had a voice, and that I could use my voice for something other than singing."
During the clip, Aiken goes on to reveal his latest aspirations and confirms that he is attempting a certain career change once again.
Clay Aiken hopes to make a difference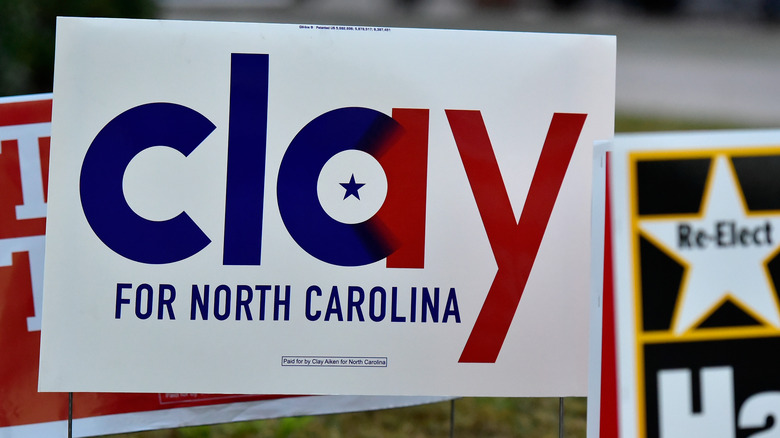 Grant Halverson/Getty Images
Speaking in the Youtube video, Clay Aiken announced that he is running for Congress as a Democrat in the sixth district of his native North Carolina. "As Democrats, we have got to get better about speaking up and using our voices, because those folks ain't quieting down anytime soon," he says in the clip. 
Meanwhile, in a news release, the "American Idol" runner-up added, "As a loud and proud Democrat, I intend to use my voice to deliver real results for North Carolina families, just like David Price has done for decades" (via Associated Press).
This is Aiken's second venture into politics. In 2014, he ran for Congress in North Carolina's 2nd District, but only got 41% of the votes in the heavily Republican area, per Associated Press. This time around, he may have an advantage, since the newly created 6th District sways Democratic. If elected, Aiken plans to address a number of pressing issues, including climate change, income inequality, gun violence, racism, and equal voting rights. Aiken would also become the first openly LGBTQ person elected to Congress from the South if he wins in November.