The Truth About Jennifer Grey's Relationship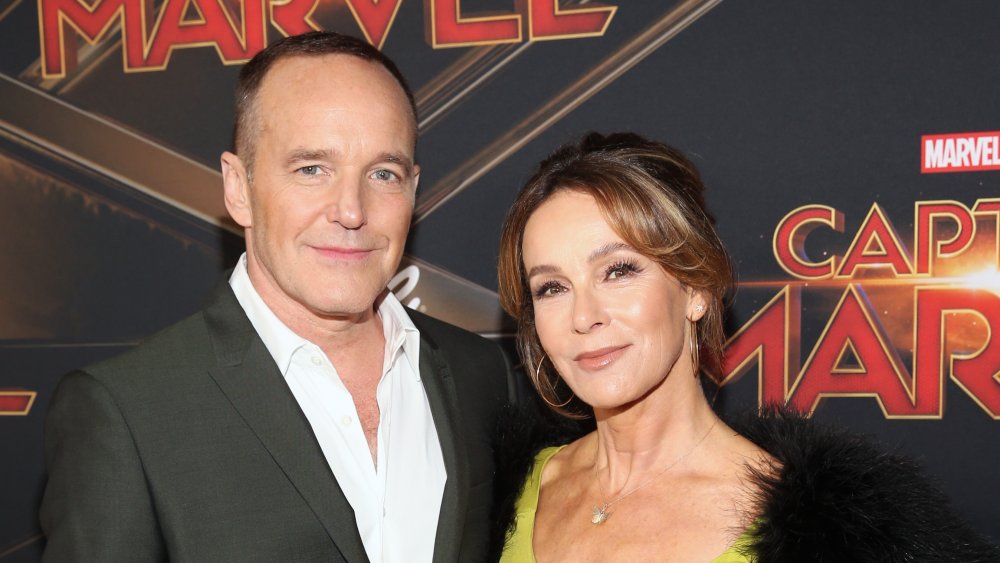 Jesse Grant/Getty Images
When Dirty Dancing was released in the summer of 1987, no one expected it to become a giant hit (via Vox), catapulting its stars Jennifer Grey, who plays Frances "Baby" Houseman in the film, and Patrick Swayze, a.k.a. Johnny, Castle to fame.
More than three decades later, Jennifer Grey and Patrick Swayze's on-screen romance is still her best-known relationship. So, fans might be surprised to hear that sparks certainly flew off-camera as well — but not the kind you're thinking. The two famously didn't get along, bringing very different approaches to their acting (via CheatSheet).
"She was genuine, naïve; you would do a take eight times and Jennifer would do it differently every time. Patrick was a pro; he would deliver the same thing again and again. She would cry easily, she was emotional and he sort of made fun of her. He was a macho guy," Dirty Dancing producer Linda Gottlieb told the Huffington Post.
Grey and Swayze first met on the set of Red Dawn in 1984 and reunited just a few years later for Dirty Dancing. Whether or not Swayze and Grey got along offscreen, the passion they each brought to the role was undeniable.
"Both of them brought so much every day," choreographer Kenny Ortega said (via People). "Sometimes, it was conflict; sometimes it was love. There was something there between the two of them that was unexplainable. They were human fireworks."
Jennifer Grey's high-profile romances
Donaldson Collection/Getty Images
While Grey and Swayze were never linked romantically in real life, Grey was long-linked to another one of her famous co-stars: Matthew Broderick.
The two starred together in Ferris Bueller's Day Off, with Broderick, of course, playing the titular Ferris Bueller, and Grey as his sister, Jeanie. But their relationship was mired in tragedy: The week Dirty Dancing was released, Broderick and Grey took a vacation to Ireland. Unfortunately, while there, Grey and Broderick were involved in a head-on collision that killed the occupants of the other car, a mother and a daughter (via SF Gate).
The incident changed Grey wholly. Although, following the release of Dirty Dancing, Grey was "America's Sweetheart," she found she had less interest in fame. "The juxtaposition of that deep sorrow, the survivor's guilt, and then being celebrated as the new big thing just didn't jibe. It didn't feel good to be the toast of the town," she once told People (via SFGate).
Grey and Broderick split, and following that, she was rumored to be engaged to Johnny Depp in 1989 and was also previously linked to Good Morning America anchor George Stephanopolous (via ET Online).
Jennifer Grey's marriage to Clark Gregg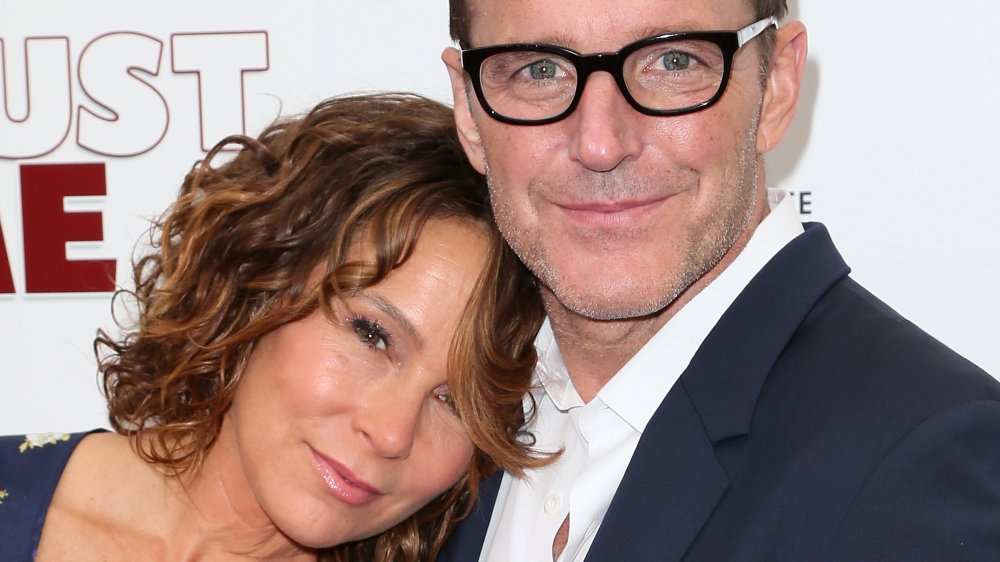 David Livingston/Getty Images
In the summer of 2000, Grey began dating Clark Gregg, who you may now recognize from the Marvel Cinematic Universe as Agent Phil Coulson. The next summer, they were married on Martha's Vineyard, and just five months later welcomed their now 18-year-old daughter, Stella (via People). The two actors found a way to combine their relationship with their love of acting, appearing on screen together in the 2006 Lifetime film The Road to Christmas.
Sadly, after nearly two decades together, in July, Gregg and Grey announced in a joint statement via Instagram they were divorcing. "After 19 years together, we separated in January, knowing we'd always be a family who loves, values, and cares for each other. We recently made the difficult decision to divorce, but we remain close and are deeply grateful for the life we've shared and the wonderful daughter we've raised," their statement read, paired with a picture of the two holding each other.
For their part, the two concluded their statement with "P.S. we're totally crying as we post this," which means we have permission to cry, too.