Greta Thunberg Has The Best Response To Donald Trump's Post-Election Tweet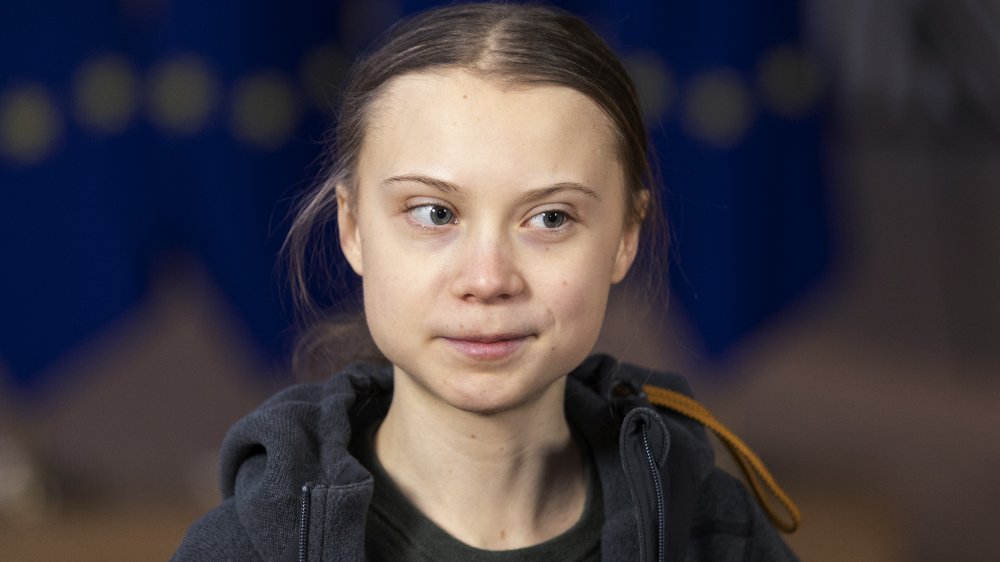 Thierry Monasse/Getty Images
Greta Thunberg has gone ahead and absolutely slayed us on Twitter — and she waited 11 months to post her perfect tweet. In case the name isn't familiar to you, Thunberg is a 17-year-old Swedish environmental activist who has used her platform to educate people about the dangers of climate change (via Marie Claire). She has famously had no problem speaking publicly against world leaders, outwardly criticizing policies and beliefs that work against what she believes is the better interest of the earth. And since Thunberg is so young, she gives an international voice to a younger generation who, to put it frankly, will still be alive in the decades to come — so it's no surprise that the health of the planet is something she is passionate about.
Thunberg is no stranger to getting into tiffs with Donald Trump on social media, and she is most certainly no stranger to clapping back at him. 
Greta Thunberg tells Trump to 'chill'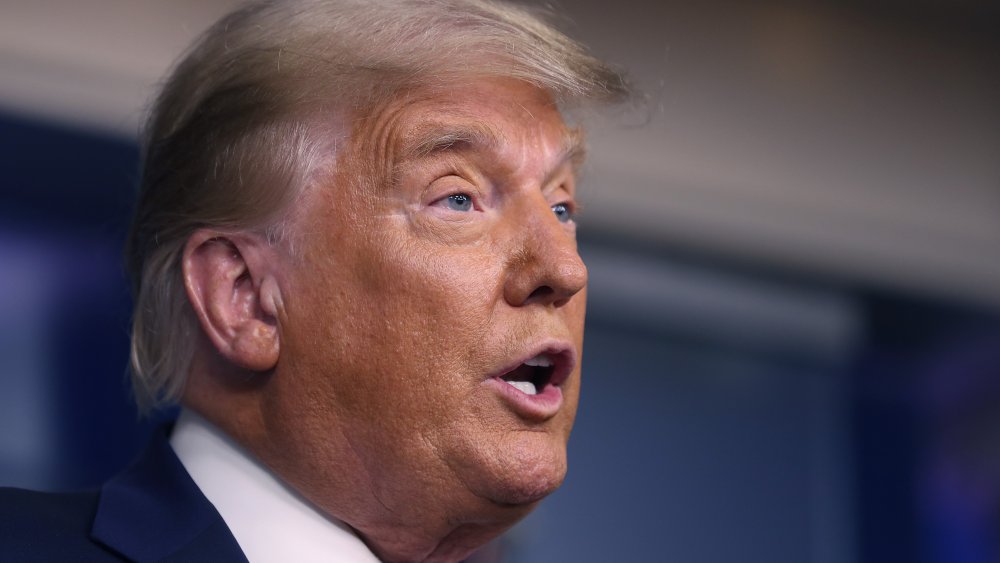 Chip Somodevilla/Getty Images
In case you missed it, in December of 2019, Thunberg was named Time's Person of the Year. In the 92 years that this award has existed, she is the youngest person ever to receive it (via Time). Well, this news apparently didn't sit well with Trump. On Twitter, Thunberg was congratulated for the honor, in response to which tweeted, "So ridiculous. Greta must work on her Anger Management problem, then go to a good old fashioned movie with a friend! Chill Greta, Chill!" The tweet went unanswered from Thunberg (via Harper's Bazaar). 
Flash forward to present day and Thunberg has decided to clap back. If you've been keeping up with the election over the past few days, you'll know that Trump has been insisting the vote ballots cease being counted in certain states (via Business Insider). "STOP THE COUNT," tweeted the president, to which Thunberg retweeted with the response: "So ridiculous. Donald must work on his Anger Management problem, then go to a good old fashioned movie with a friend! Chill Donald, Chill!"