The Truth About Whether The Bachelorette's Clare And Dale Met Before The Show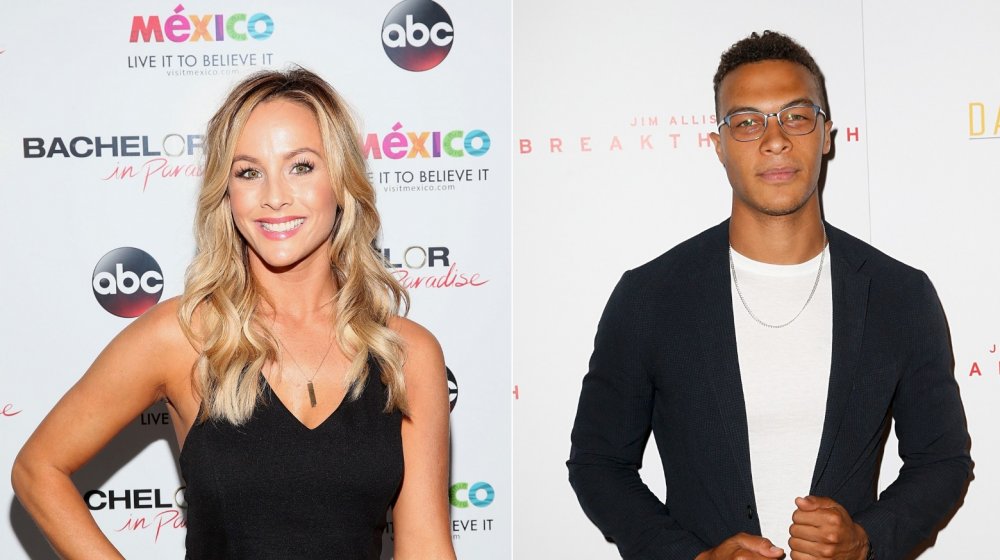 Jesse Grant, Dominik Bindl/Getty Images
Spoiler alert! On Thursday night's episode of The Bachelorette Clare Crawley and Dale Moss confirmed what fans had long suspected — they are in love with one another. In fact, the couple is so sure of their insta-relationship, Moss proposed to Crawley after less than two weeks of knowing one another, and she said "yes" (via Us Weekly). But back up a second — was the night when the 32-year-old got out of the limo to meet his potential future wife the first time the two lovebirds met? Or, as rumors have suggested, did Crawley and Moss talk before the show started taping?
Let's put it this way: Even host Chris Harrison was skeptical that the reality duo had fallen for one another so fast — and this is a man who has seen countless couples get engaged after knowing one another for only a few months! Upon confessing she was in love with Moss, and that she basically wanted to cease pursuing relationships with the other remaining men, Harrison questioned Crawley in a private conversation. So, did the newly-engaged couple begin their relationship ahead of time? And if so, was The Bachelorette truly open to getting to know other men?
Clare Crawley and Dale Moss had an instant connection
There's no denying that Moss was a frontrunner for Crawley's heart from the beginning. As she told him before he got down on one knee, "When you got here, it was like electricity for me because I knew that I had just met my husband." Moss echoed her sentiments when he confessed to her, "From the moment I stepped out of the limo, this was special."
Once Crawley's intentions with Moss were made clear, Harrison directly questioned the reality star about whether she had any contact with the man she was so smitten with before the show. She admitted that during coronavirus quarantine, after the cast had been announced but before taping, she started following him on social media — and felt a connection with Moss even then — but maintains they never exchanged any direct messages (via ET). I'd say [my feelings were] definitely built up before we even got here," she admitted.
In addition to Chris Harrison, the remaining men and social media question Clare Crawley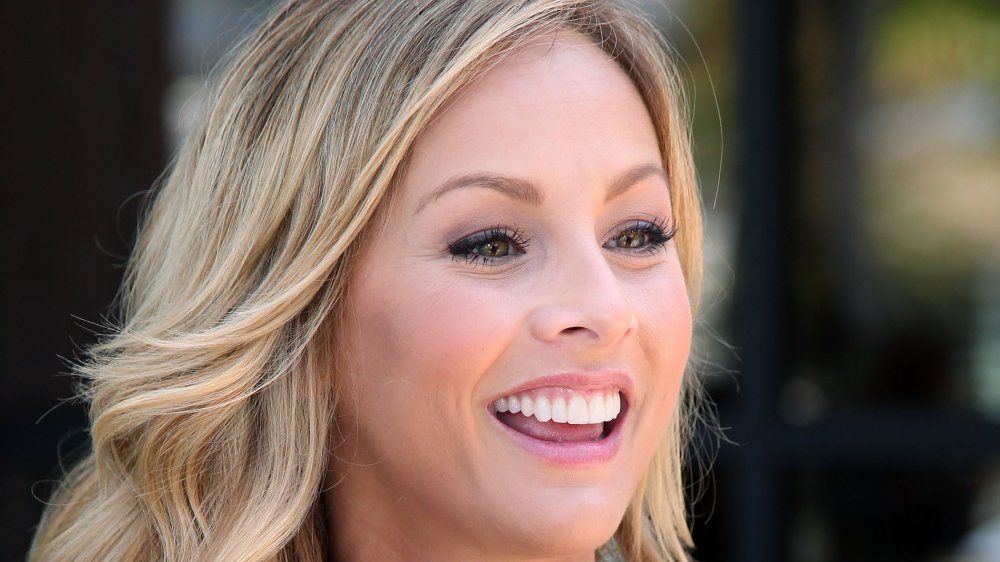 David Buchan/Getty Images
The newly-engaged Bachelorette is so insistent she and Dale Moss did not know each other before the show, she told Harrison, "Not one bit. Not one word. I swear on my dad's grave." Later, when she revealed her feelings for Moss to the rest of the men, she reiterated that assertion, telling them she did not previously know the man she had fallen for. "100 percent no. I've never had one interaction, one conversation. Not one text, one DM," she swore.
But social media isn't 100 percent buying her story. "I feel like Clare and Dale exchanged a few DMs before this conversation," one fan commented on Twitter. Another tweeted, "I do not believe for a second that Dale and Clare didn't talk before filming but I DON'T CARE." Another viewer questioned the hairdresser, tweeting, "Stalked his IG page & DIDNT CONTACT HIM !?? Ok, Clare."
It seems the couple isn't done answering questions about the timeline of their relationship, as a clip for next week's After the Final Rose special appears to address the issue again.