This Is Ariana Grande's Fashion Inspiration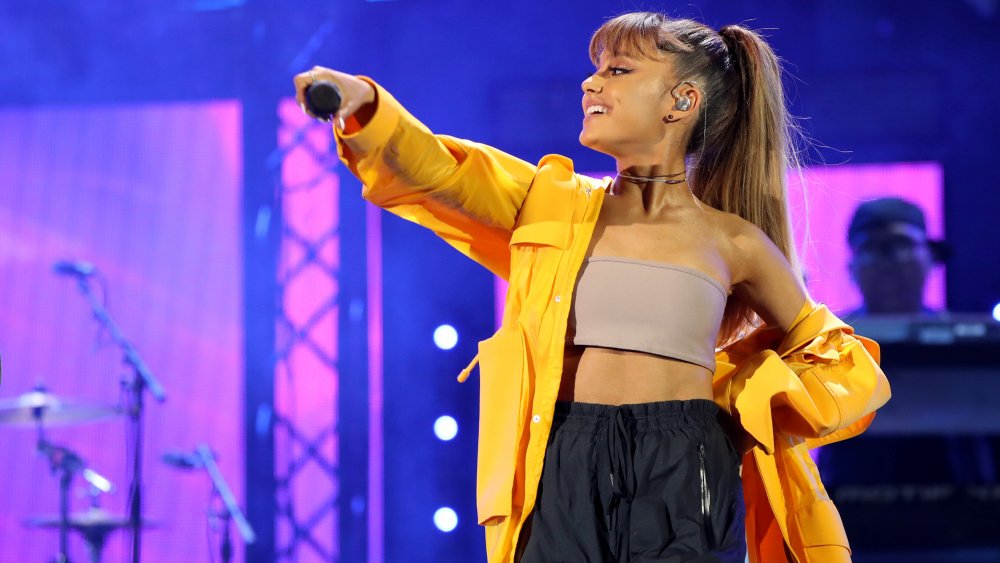 Christopher Polk/Getty Images
Ariana Grande: You know her, right? That music mogul, triple-threat singer/dancer/actor, Grammy Award-winning pop star? Well in addition to being crazy talented, Grande has also served as quite the fashion icon. She is perhaps best known for her long luscious ponytail, which she claims she wears just because she likes it, and not to serve as any sort of icon. Well, her position as an icon has certainly been influential, as people everywhere are sporting the same long pony, whether they're trying to replicate the singer's look or simply want a long ponytail to swing around (via Insider).
In addition to her iconic hair, Grande's fashion is also uniquely her own and has inspired people everywhere. Her look encapsulates a sort of classy yet comfortable street style, with thigh-high boots and oversized sweaters that serve as dresses being her most iconic pieces (via The Talko).
However, have you ever wondered how Grande found and developed her own style? Keep reading to see who she cites as her fashion inspiration!
Don't follow fashion trends, says Ariana Grande — unless it's Scary Spice or your mom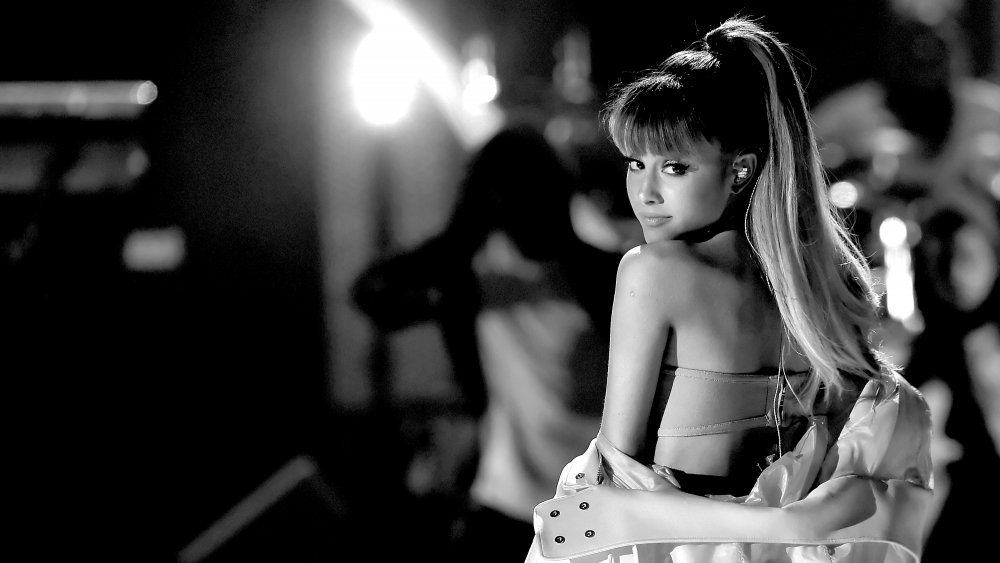 Kevin Winter/Getty Images
Our sense of style changes over the year as we grow — and Ariana Grande is certainly no exception. Being so heavily in the public eye, we have seen her sense of fashion develop from her Sam & Cat days, all the way to the release of her most recent album, Positions. In an interview with Byrdie, Grande spoke all about her fashion inspirations. "My mom always does a cat eye, too — a thick black line on top," Grande said. "I remember being like, 'I wanna look like a mix of my mom and Scary Spice.' I remember saying those words when I was a little girl—that was the goal, when I was, like, 4." It's clear that her mother has served as a huge inspiration for Grande's looks. She continued, "My mom is fly. She's the baddest. My whole life, she's always worn custom-made, black, tailored outfits. Black only — I've never seen her wear another color. And she adds a pop of color on her lip."
And when it comes to the advice she would give us, her fans? It's simple: she encourages us to be ourselves and not listen to trends. "If you happen to like something that is trendy, cool — but just because it's 'in' at the time doesn't mean that you have to jump on the bandwagon. Being yourself is one of the coolest things that you can do" (via Byrdie).