What You Don't Know About Al Roker's Wife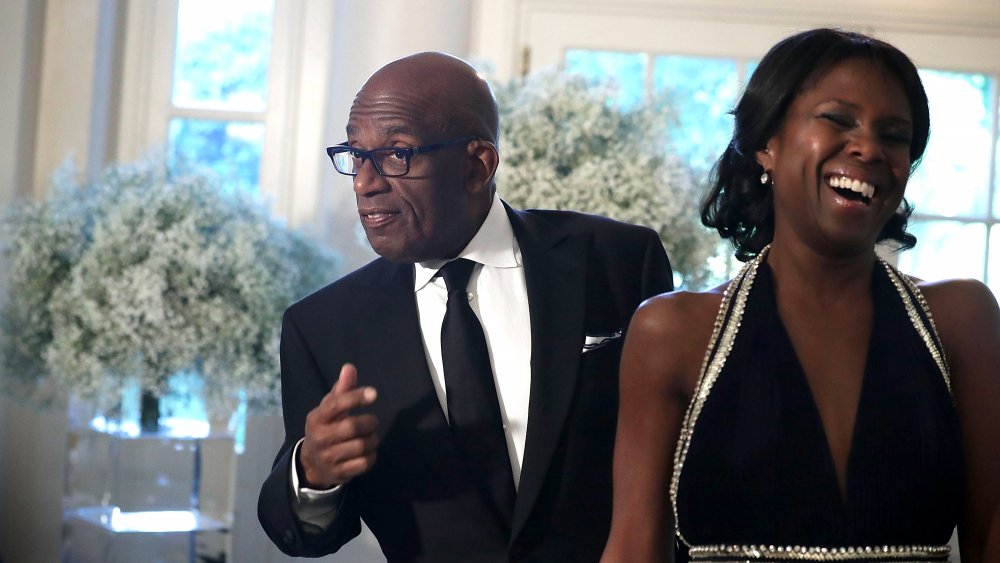 Alex Wong/Getty Images
Today's Weatherman Al Roker and his wife, ABC journalist Deborah Roberts, cast their votes for November's election on October 25, alongside their 18-year-old son, Nick. "Well, we did it," Roker wrote on Instagram "@nickroker155 voted for the first [time] and @debrobertsabc and I voted early." Days later, the 66-year-old weather legend announced on live TV that he has prostate cancer, and will have his prostate removed within the week (via Heavy).
Roker's wife wasn't next to him when he was diagnosed, but he wishes that she had been. "In hindsight, boy I wish I'd told her to come," Roker reflected on Today, "She was upset. And once she got past that, the reporter in her kinda took over. And then she's been at everything ever since!" Roberts, for her part, took to Twitter to voice her appreciation for the outpouring of support that Roker got following his announcement. "We are prayerful and hopeful he will be fine," she tweeted, "Thanks for all the kind words, prayers and positivity."
It's not the first health-related surgery that the pair have weathered together. According to Good Housekeeping, Al Roker's 2002 gastric bypass surgery led him to lose 160 pounds. Before that, Roker once wrote for Today, he was in a "mixed weight" marriage. But after his surgery, they started running together. "Within a year," Roker recounted, "I ran the New York City Marathon. It kind of ticked [Deborah] off a little bit; she said, 'Wait a minute, I'm the runner in the family!'"
Deborah Roberts is also a powerhouse in the media world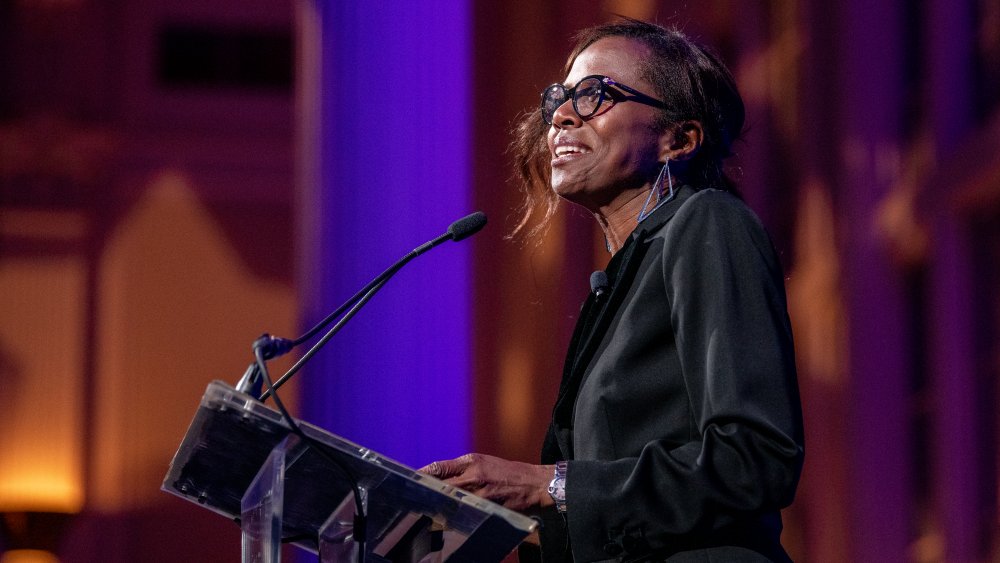 Roy Rochlin/Getty Images
Al Roker and Deborah Roberts' shared commitment to healthy living doesn't stop them from enjoying good food. In 2016, the couple admitted to The New York Times that they feast on gluten-free pancakes, scrambled eggs, and bacon on Sunday mornings. Roberts takes issue with Roker using malted milk to prepare the pancakes. "Extra calories," she complained to The New York Times, "Keep it clean, keep it simple." On Sunday evenings, Deborah Roberts reads (The Atlantic, Time, and Vogue) in bed. "We don't have TVs in our bedrooms," she explained. That's because Roberts is a hard-hitting journalist, in her own right. "I did a report on the negative effects of the light being emitted from the screen," said Roberts, "It is toxic to sleep."
What else has Deborah Roberts reported on as an Emmy-award winning news correspondent for ABC? You might be familiar with her work about maternal health in Bangladesh, and HIV/AIDS in Africa (via ABC). Before that, as a correspondent for Dateline NBC, Roberts traveled to Saudi Arabia and Kuwait to cover the end of the Persian Gulf War. Most recently, Roberts held a roundtable with women of color running in the 2020 general elections (via KLTV). "115 of [the women running for Congress this year] are women of color," explained her roundtable to KLTV, "It's unprecedented, we've never seen a number that big... many of them are just feeling very empowered, they're very engaged and they want to make a difference in their communities."
This is how Deborah Roberts fell in love with Al Roker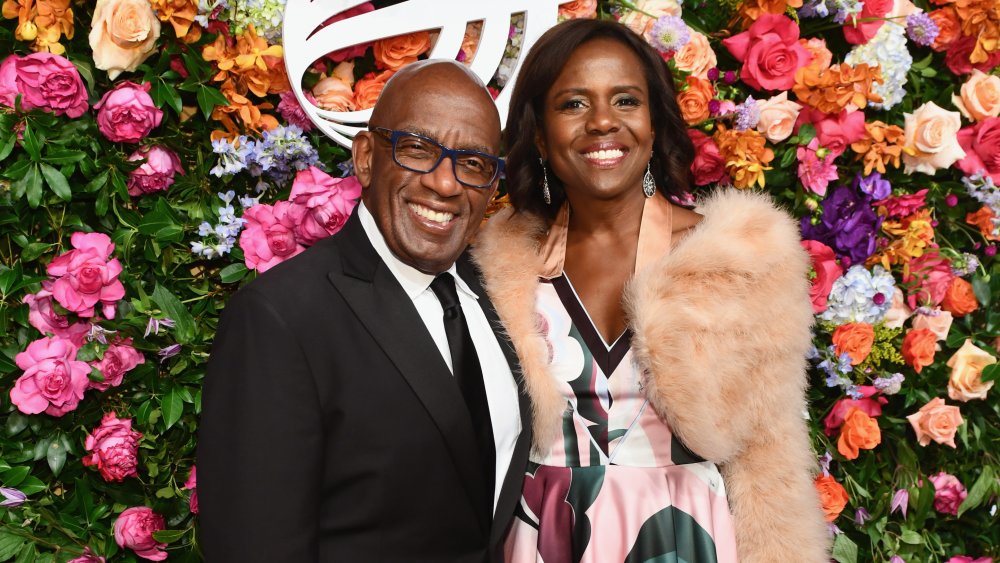 Noam Galai/Getty Images
"I'm a Southern belle, a little more formal," Deborah Roberts told The New York Times, "and Al is a little more of a loosey-goosey guy who grew up in Brooklyn and Queens." Despite (or because) of their differences, their marriage is thriving. They met in 1990 when Roberts started her job at NBC. "I just thought he was a nice guy, and that was that," she once told People. (Roker was married at the time, to his first wife, Alice Bell).
Two years after Roker's split with his wife, and a couple of jobs later, they reconnected. "He was a nice guy but ... overly chatty," Roberts said. (He'd have to be, to be capable of giving a 34-hour, uninterrupted weather report, don't you think?) "I just didn't think of him beyond a friend," Roberts claims. It was around the time that Roberts left for Barcelona to cover the 1992 Summer Olympics (she was nominated for an Emmy for that coverage), that Roker started putting on the moves. When she got back, he had filled her refrigerator and left her flowers. "It was like, what is this guy trying to do?" Roberts remembered, "It was a gradual thing after that." Robert finally proposed on New Year's Day, 1994, looking out over the Grand Canyon (via People).
What's Al Roker's strategy for keeping his marriage happy? Communication. "Especially when Deborah talks and tells me how I should feel," Roker joked to USA Today. "It's so much easier. I go, 'Yes, absolutely.'"