Joe Biden's First Tweet As President-Elect Sends A Powerful Message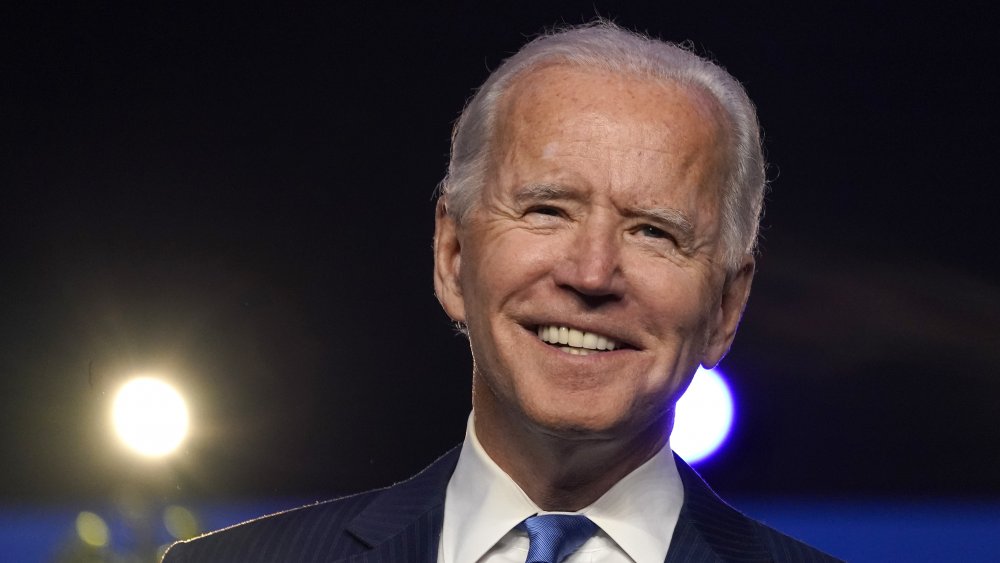 Drew Angerer/Getty Images
With the country and the world waiting on edge since Tuesday, November 3, to learn the results of the 2020 U.S. presidential election, the winners seem to have at last been declared. Joe Biden and Kamala Harris surpassed the threshold of 270 electoral votes, and Biden will become the 46th president of the United States, according to CNN. It was fittingly the candidate's home state of Pennsylvania and its 20 electoral votes that gave Biden and Harris the apparent victory.
In a written statement issued on Saturday, November 7, Biden noted (via NPR): "I am honored and humbled by the trust the American people have placed in me and in Vice President-elect Harris. In the face of unprecedented obstacles, a record number of Americans voted. Proving once again, that democracy beats deep in the heart of America." He continued: "With the campaign over, it's time to put the anger and the harsh rhetoric behind us and come together as a nation. It's time for America to unite. And to heal. We are the United States of America. And there's nothing we can't do, if we do it together."
Joe Biden promises to work for all Americans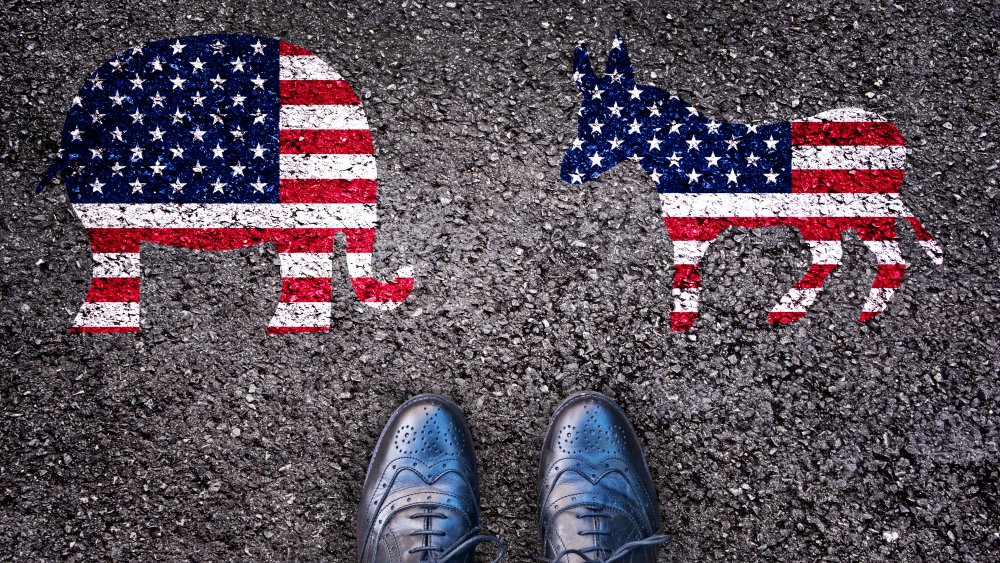 Shutterstock
Biden's words of unity may prove vital to his administration's success, as the popular vote indicates a country still deeply divided by the rhetoric coming from both sides of the aisle over the past four years. At the time of this writing, Biden has nearly 75 million votes, while Donald Trump won almost 71 million, per The New York Times. And 2020 was a historic year, as a record 159.8 million Americans cast a vote for the candidate they want to lead the nation, per CNBC.
Biden, however, seems steadfast in his commitment to unity, echoing his commitment to the entire country — blue and red — in his first tweet as president-elect: "America, I'm honored that you have chosen me to lead our great country. The work ahead of us will be hard, but I promise you this: I will be a President for all Americans — whether you voted for me or not. I will keep the faith that you have placed in me."