Joe Biden's Presidential Run Has Already Made History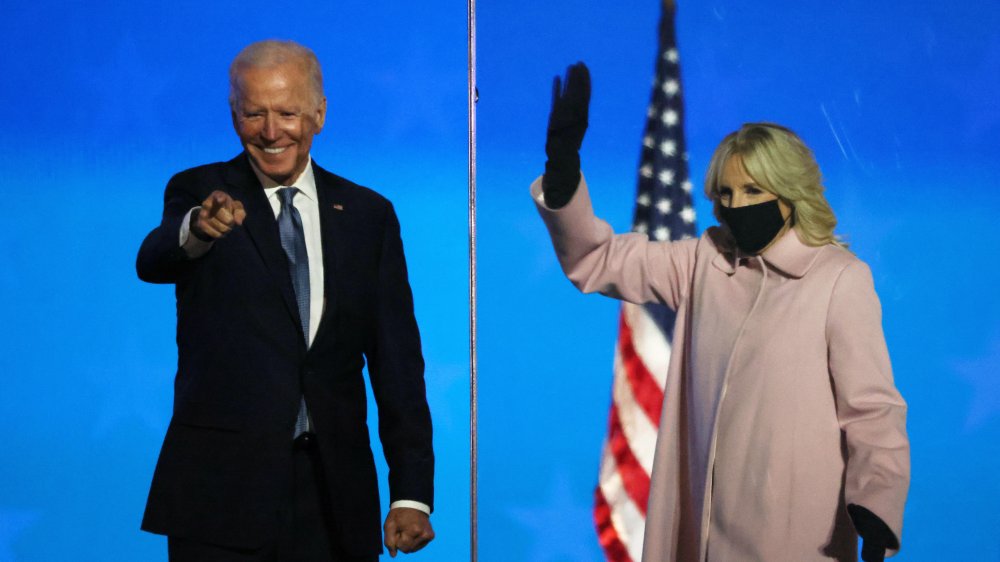 Win Mcnamee/Getty Images
At the time of this writing, presidential candidate Joe Biden hasn't declared victory yet. Speaking from Delaware in the early hours of November 4, Biden assured supporters that "We believe we're on track to win this election," and that "it ain't over 'til every vote is counted, every ballot is counted" (via Vulture). As stands, The New York Times is reporting that Biden may well win Arizona, a traditionally Republican stronghold. Whether or not he does so, the presidential hopeful has already, per The Times, flipped Wisconsin, a state that President Trump claimed to have won at a 2 a.m. today, when the sitting president prematurely declared victory (via Daily Beast). 
And regardless of the outcome of the 2020 race, Biden is setting election records in other ways. People reports that in 2008, Barack Obama broke popular vote records by racking in 66,862,039 votes. The 2020 election is far from over, and Joe Biden stands to shatter Obama's 2008 record. 
This is how many votes Joe Biden has in the 2020 election so far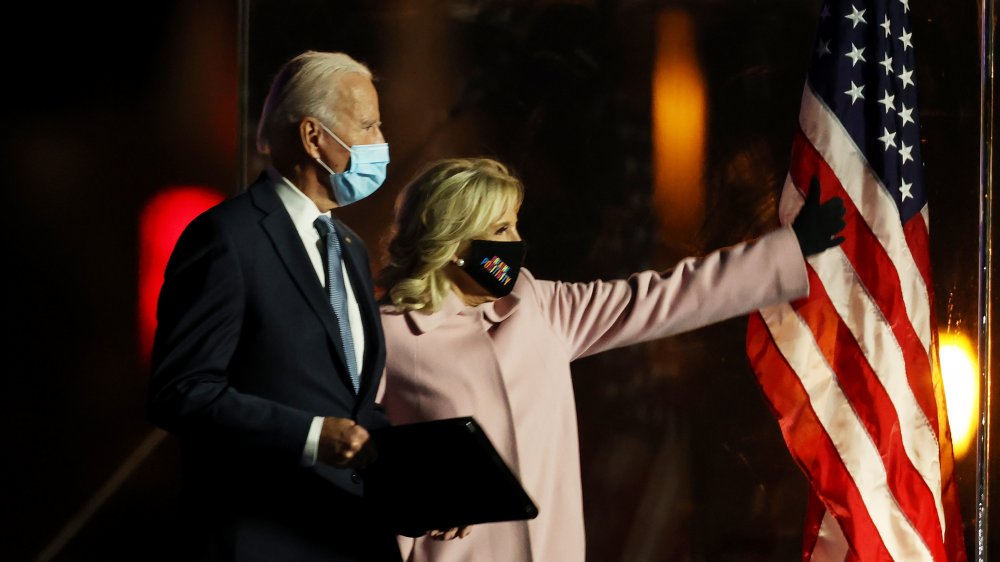 Tasos Katopodis/Getty Images
Professor Michael McDonald of The United States Election Project estimates that 160 million people voted in this election, making for a 66.9 percent turnout rate, the largest since 1900. Of those probable 160 million ballots cast, The New York Times' latest estimates say that Joe Biden has already clinched 70,199,008 of them. That's a little over 3.3 million more than Obama collected in 2008. President Trump, meanwhile, has also beat Obama's 2008 records. The Times puts his vote count at 67,131,685 at the time of this writing.
If Joe Biden wins the presidency, he's sure to break at least one more electoral record. His running mate, Kamala Harris, would become the first woman to become Vice President in the history of the country. Harris, who has never before lost an election herself, has spent November 4 reminding voters that, "This race isn't over until every single ballot is counted." She's also raising funds for Biden's new "Fight Fund," a fundraising effort that Biden-Harris campaign launched today in order to take on Trump in court if the sitting president follows through on his threats to contest election results.