The Surprising Thing Trump Was Doing When He Lost The Election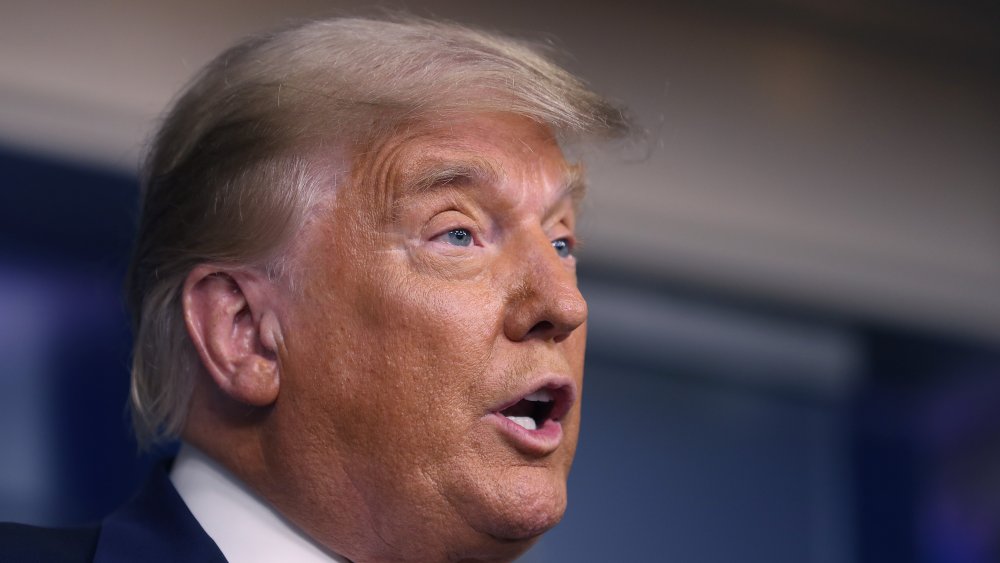 Chip Somodevilla/Getty Images
After several days of uncertainty about the fate of the United States presidency, the false claims of victory, the attempts at calming the nation, the tally came in from Pennsylvania that Vice President Joe Biden won the state's electoral college votes and would become the nation's 46th president. For the only the third time in modern history, a sitting president lost an election. So where do you go when waiting for the final answer about the future of your job? If you're Donald Trump, you go golfing.

CNN reports that in the hour after election results came in, the White House was quiet, and Trump was playing a round at his Sterling, Virginia golf club. We all know about Trump's love for golfing, of course, and no one can blame him for waiting out the unending counting by distracting himself with his favorite pastime, but it seems a surprising choice given the importance of the incoming decision, especially when you take his stance on Obama's golf habit into consideration. "Can you believe that, with all of the problems and difficulties facing the U.S., President Obama spent the day playing golf..." he tweeted in 2014. 
Trump has yet to offer a concession speech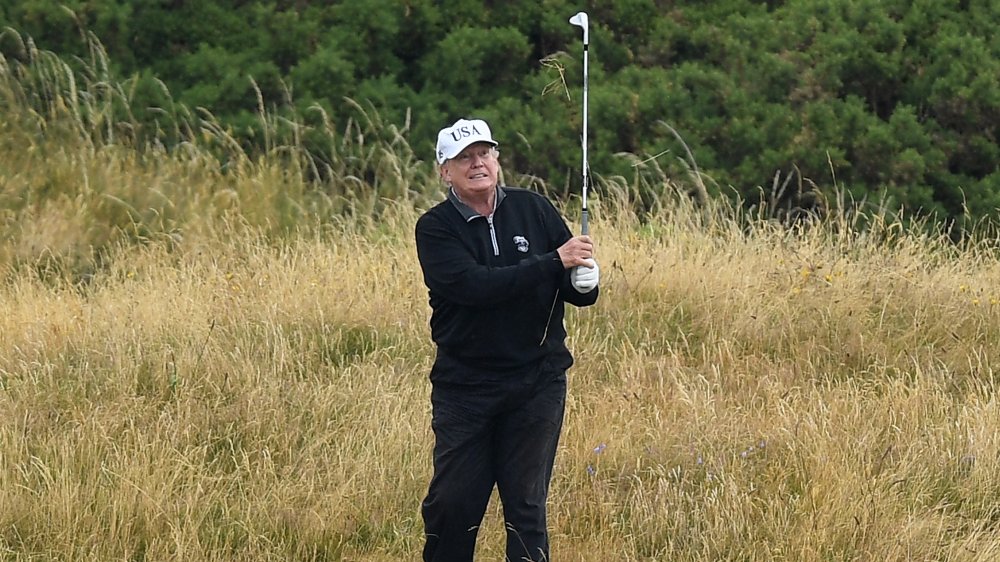 Leon Neal/Getty Images
How did other presidents handle the news that they lost the election? George H.W. Bush went to the podium on the night of the election to tell supporters that "the people have spoken," that he respects "the majesty of the democratic system," and that his administration would "work closely with [Clinton] to ensure the smooth transition of power" after losing the election (via The Independent).
In 1980, when President Carter lost to Ronald Reagen, he went to the mic and graciously handed the baton to Reagan, saying, "I have been blessed as only a few people ever have — to help shape the destiny of this nation" (via The Wrap). The anomaly, of course, is Al Gore, who didn't concede to George W. Bush until December 13 of his 2000 election year, though the recount in Florida actually could have decided the race in that case (via History). 
So President Trump was playing golf when the news came in, but will he at some point take to the podium and offer up a gracious concession speech and hand things over to President-elect Joe Biden? That remains to be seen.