CNN's Dana Bash Uses Trump's Harsh Words Against Him After Election Loss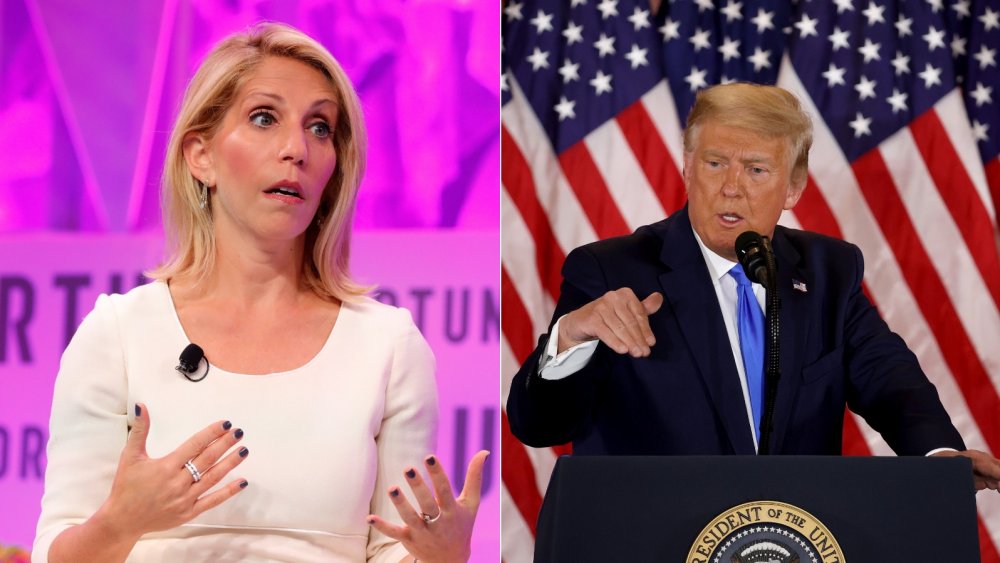 Paul Morigi, Chip Somodevilla/Getty Images
Donald Trump is playing golf. CNN suspects that getting the president to the golf course was a deliberate distraction mechanism coordinated by his staff (via Mediate). Because today, November 7, 2020, it's unquestionably president-elect Joe Biden and vice president-elect Kamala Harris' turn to tweet. You've got to admit, they're killing it on social media. Harris, for example, tweeted out a jubilant video of her phone call with Joe Biden." Fifteen million people and counting have watched her, dressed for a Saturday run, laughing on her phone, "We did it, we did it, Joe," Kamala Harris exclaims. "You're going to be the next president of the United States."
Donald Trump seems to be in denial, using his social media platform to tweet accusations of voter fraud that Twitter has marked as misleading, as well as posting, "I WON THIS ELECTION, BY A LOT!" CNN's Dana Bash isn't surprised. "Even four years ago Hillary Clinton gave a gracious acceptance speech," Bash reflected. "And that's just not how Donald Trump was brought up." But if Bash isn't expecting Trump to concede graciously, she has absolutely no problem telling it straight to the sitting president. 
What Dana Bash has to say about Donald Trump's loss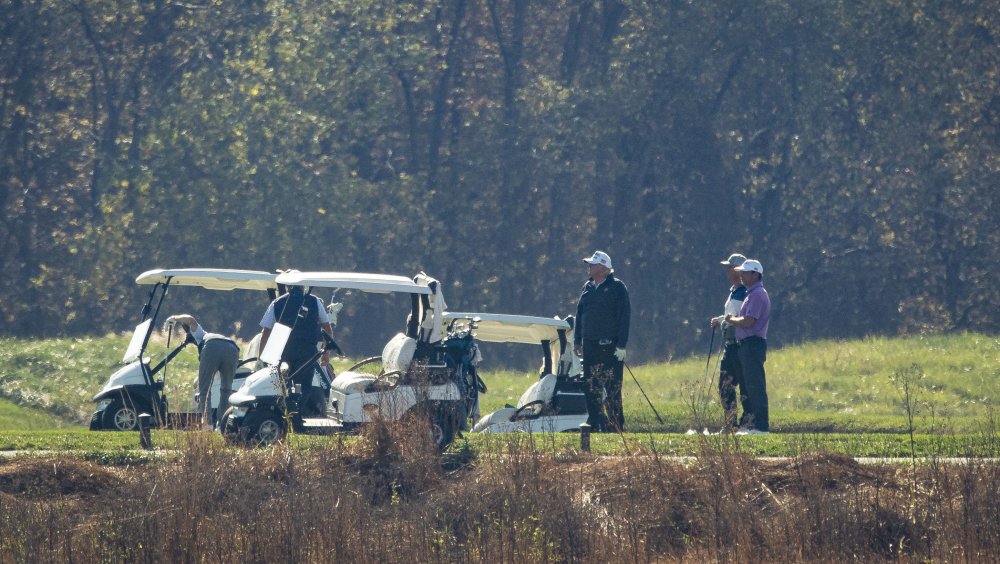 Al Drago/Getty Images
"He was brought up by a fighter who told him, 'You're either a fighter or a loser, and there's no one in between,'" Bash continued her analysis on CNN. "And today he is a loser by definition, he's not going to go on for another term at the White House." And with that post, social media may have a new celebrity newscaster. "Inject it into my veins, Dana Bash," one CNN watcher tweeted. "Hearing Dana Bash just call Trump "a loser" was orgasmic," posted another. "Rewinding the coverage on @CNN and ... and I AM F*ING HERE FOR IT," celebrated another, adding "HALLELUJAH #BidenWINS."
The media, meanwhile, continues to speculate about whether or not Trump is likely to leave the White House voluntarily, let alone ease into a transition of power. Bash, who has sources close to Trump assured viewers that, "I was told that that process is in motion."