This Line From Kamala Harris' Victory Speech Will Give You Goosebumps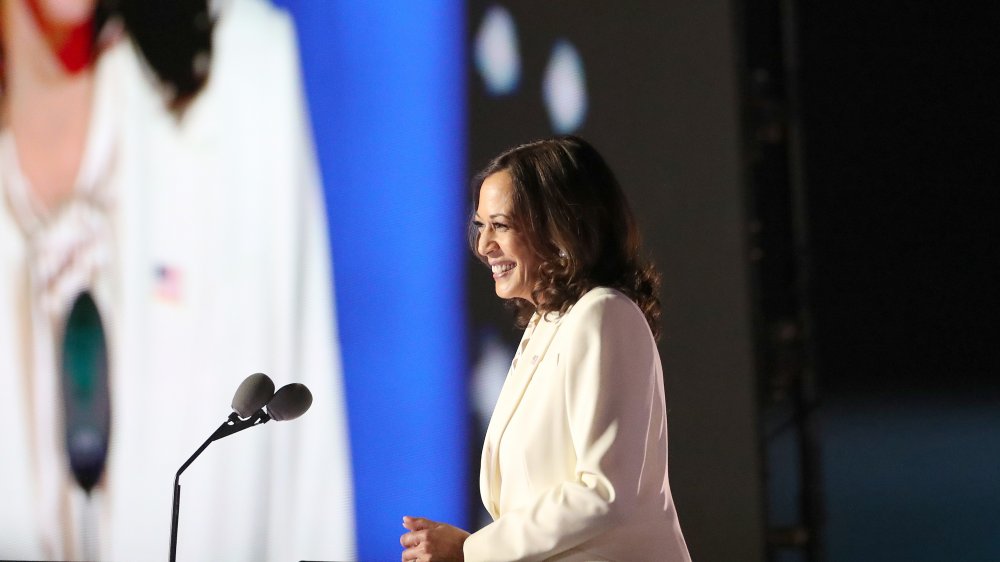 Drew Angerer/Getty Images
As Vice President-elect Kamala Harris took the stage Saturday night to introduce President-elect Joe Biden for the first time after he won the 2020 presidential election, she wasn't there just to say a few words and pass the microphone off to him. Instead, she gave a rousing speech that invoked her journey to the White House and she spoke fondly of her parents. She also spoke about her unique place in the history of the country, as she is the first woman elected to the office of Vice President. 
She took a moment to acknowledge Biden's role in this as, of course, he chose her to be his running mate after he secured the nomination — and she delivered a line straight to our hearts (via CNN).
"And what a testament it is to Joe's character that he had the audacity to break one of the most substantial barriers that exists in our country and select a woman as his vice president. But while I might be the first woman in this office, I won't be the last."
Kamala Harris broke an enormous barrier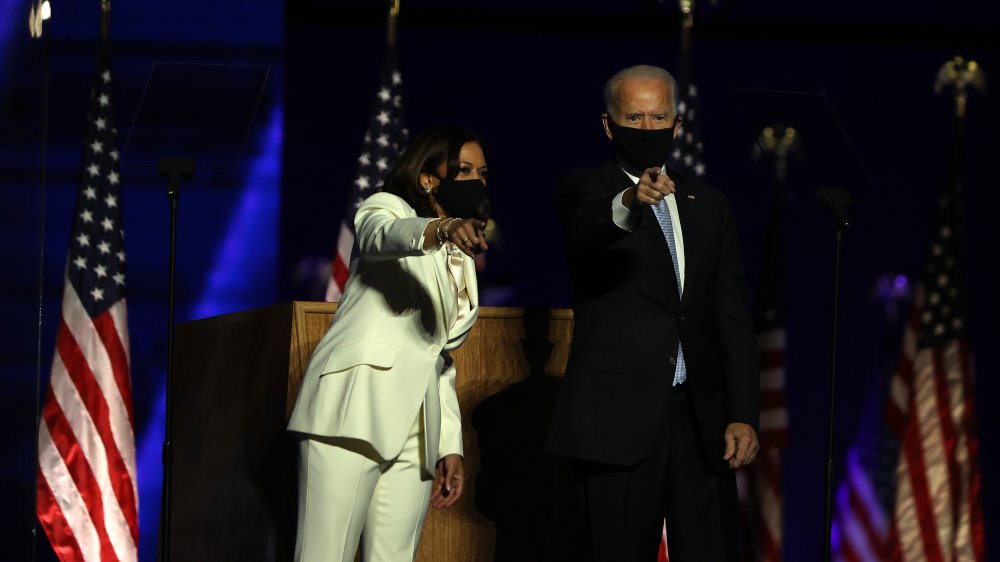 Tasos Katopodis/Getty Images
Kamala Harris also spoke about what a huge role model she is, and will continue to be. "Because every little girl watching tonight sees that this is a country of possibilities and to the children of our country regardless of your gender, our country has sent you a clear message: Dream with ambition, lead with conviction, and see yourselves in a way that others may not simply because they've never seen it before. But know that we will applaud you every step of the way."
While this first hurdle has been cleared, Harris has quite a path ahead of her as she serves this country by Biden's side — and the eyes of many will follow her as she blazes a path that has not been blazed before.