What You Didn't Know About Alex Trebek's Wife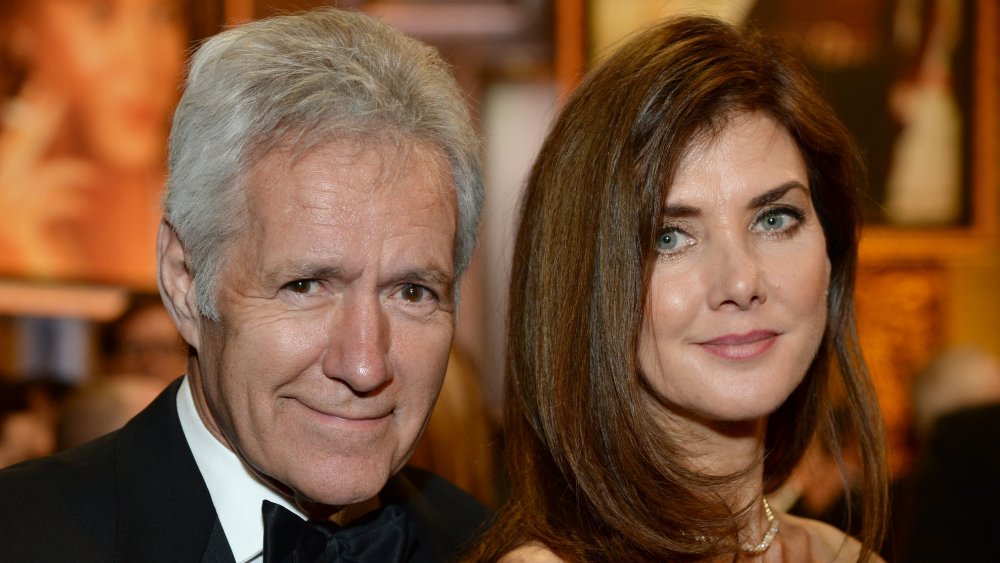 Michael Kovac/Getty Images
Jeopardy host Alex Trebek had one regret: that he didn't meet his wife, Jean, sooner. In an interview with People, Trebek reminisced, "But my wife Jean and I have been together almost 29 years, and I was thinking about President [George H.W.] Bush when he died, and all the comments about his life about what a nice guy he is, and how he and his wife had been together 73 years. I thought, oh my gosh... if I'd just met Jean in my 20s we could have had a longer life together."
However, there would have been one downside about Trebek meeting his reiki healer wife sooner. With a 24-year age difference, Jean might have been a little young for the game show host if they met too soon. Though the age gap didn't stop the two from hitting it off, Trebek still joked, "I guess if I'd met her when I was in my 20s she wouldn't have been born yet. But hey, 29 years is pretty good!"
Jean reports that the chemistry between her and Alex made her quickly put the age difference aside. "There was just this deep sensitivity about him with a gruffy exterior," she says. "I kept thinking, he's 24 years older than me... but there was something that just kept drawing me to him."
Jean Trebek's work as a healer helped her husband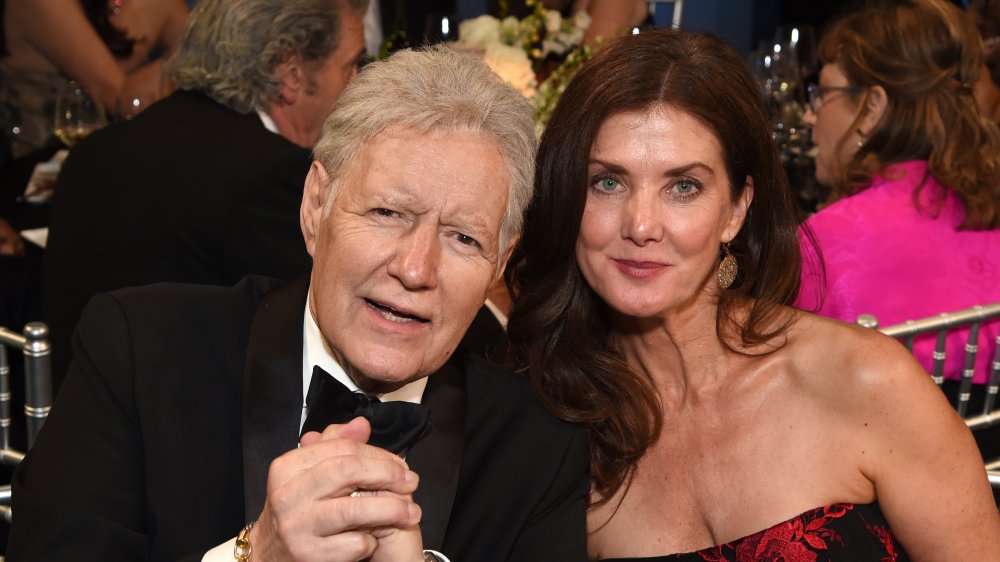 Michael Kovac/Getty Images
Alex Trebek first crossed paths with his future wife, then Jean Currivan, at a party in 1998 (via Newsweek). The pair hit it off immediately, and married in 1990. Jean was a New York native and an accomplished businesswoman who worked as a professional sound healer, Reiki master and Religious Science practitioner. More recently, she co-founded the blog insidewink.
After her husband's cancer diagnosis, Jean was able to use her gifts to help Alex through a painful time, playing her sound-healing crystal bowls. "It comes from a place of love, because I want to uplift him...and when I keep my own self buoyed and enjoying my life, I can actually share that with him. He can look at me and have a sense of 'life is beautiful, my wife is doing something good,'" she told Survivornet in 2019.
Jean shared that her work often sees her helping people who are going through tough times. "Just ask the universe, 'What's the next step for me?'" she advised Surviornet. "The universe will always respond. I am absolutely sure that we live in a benevolent universe that is always conspiring for our highest and greatest good."
Jean Trebek is a deeply proud parent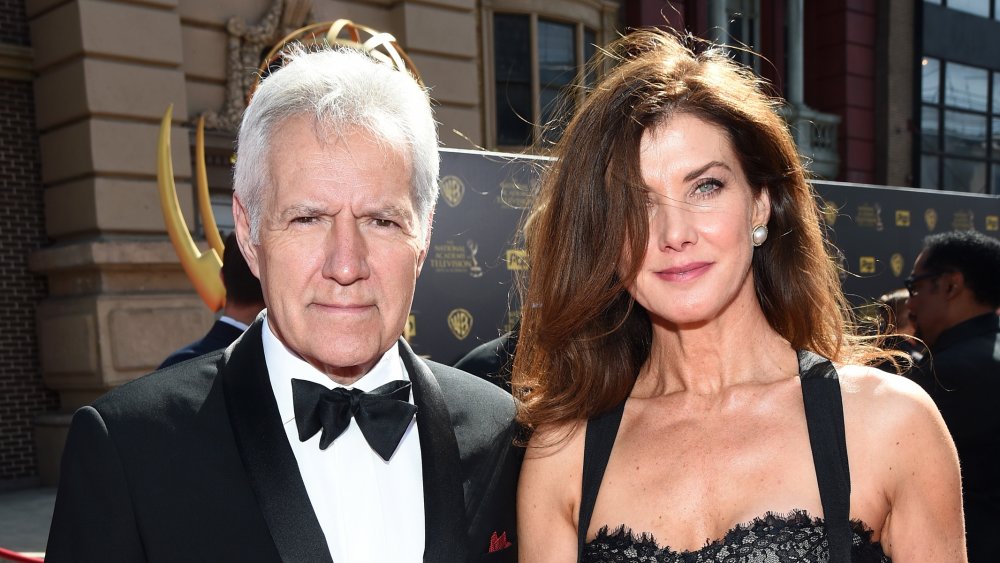 Michael Buckner/Getty Images
While Alex was a game show host and Jean was a healer, there was one profession the two proudly shared: parent. They had two children together, restaurateur Matthew and realtor Emily. Alex also had a daughter from his first marriage, Nicky Trebek, who worked as production coordinator on Jeopardy! "They're both very compassionate, sensitive people," Jean gushed about her children to People. "They're really the best of Alex and I. You can talk to them. They're our good friends." 
When asked about what made their marriage strong after all these years, Alex credited their homebody natures, which made them happy to stay home, watch movies, and cook for each other. Jean, meanwhile, shouted out her husband's sense of humor. "He takes his job very seriously, but won't take himself too seriously... He's just an intelligent human being," Jean said. "Part of Alex's staying youthful is his staying curious."
As Alex battled cancer, Jean focused on gratitude to get her through (via Today). "With each passing day, I have found so much to be grateful for. Alex's work. Our kids, our friends, a sunset, a flower blooming in our garden. This didn't have to be a death sentence. It could be a life sentence. A constant reminder of how precious life is. The smallest things that I once took for granted now carry more meaning," she said.