Here's When The Final Jeopardy! Episode With Alex Trebek Will Air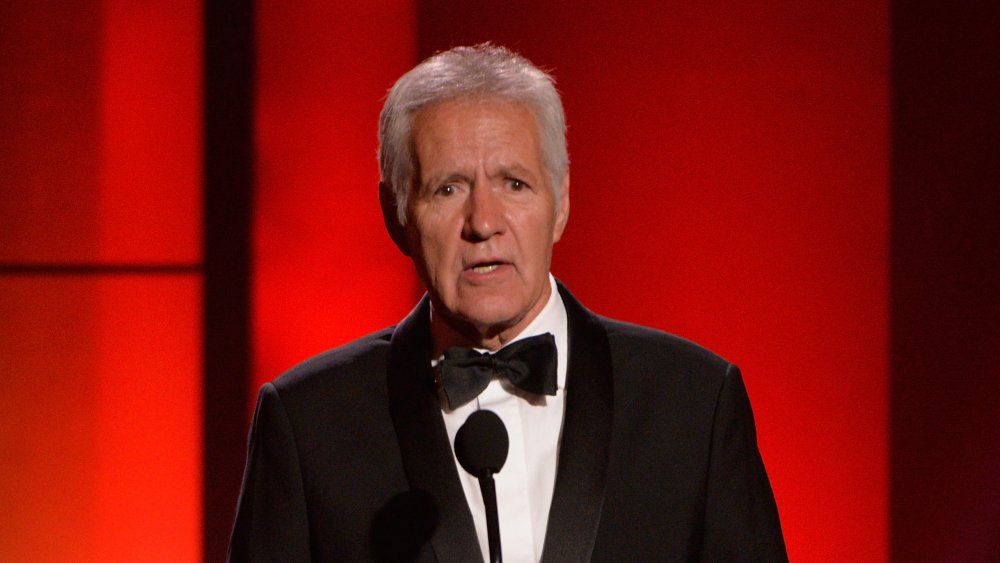 Michael Tullberg/Getty Images
Alex Trebek, 80, beloved host of Jeopardy!, passed away Sunday, November 8, 2020 (via TMZ). The longtime host of the popular game show had bravely shared the news he had been diagnosed with pancreatic cancer in March 2019, yet he continued to tape episodes of the show even as he underwent multiple treatments to fight his illness (via Yahoo!). 
Trebek first made an appearance as the lovable Jeopardy! host in 1984, and has graced our TV screens since, entering his 37th season as the host this year and hosting over 8,200 episodes (via Twitter).
Incredibly, despite being diagnosed with Stage IV pancreatic cancer less than two years ago, Trebek was still in the studio filming episodes through the end of October. According to Jeopardy!, his last day filming was October 29th, which was less than two weeks ago. 
Thanks to his dedication, fans will be able to watch Trebek host Jeopardy! for a few more weeks, as the show announced when the last episode with Alex Trebek will hit the airwaves. 
Jeopardy! fans will get the ultimate Christmas present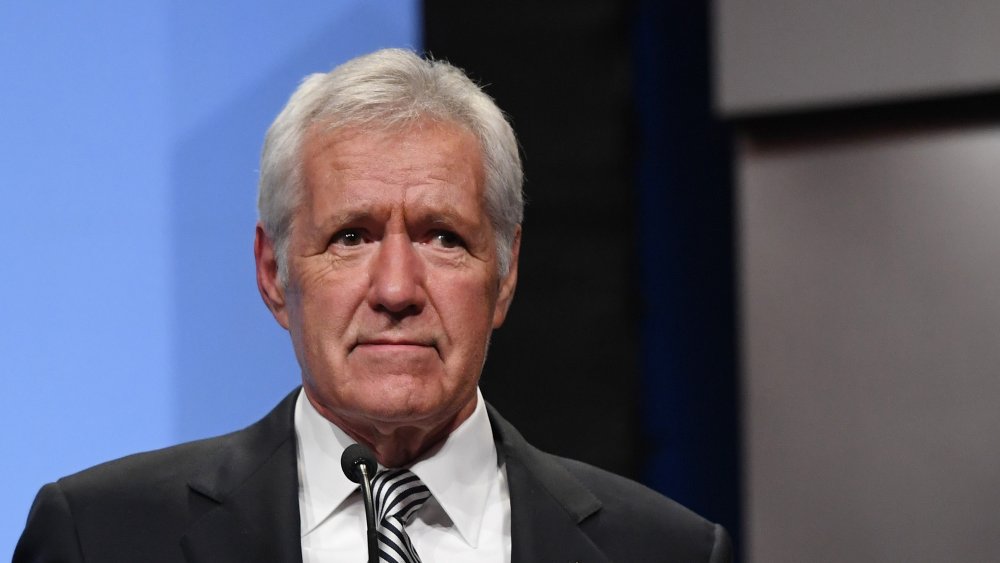 Ethan Miller/Getty Images
Due to Trebek's determination to film episodes, fans can catch him on their televisions for several more weeks. The last Jeopardy! episode, featuring Alex Trebek as host, will air December 25th, 2020. 
Mike Richards, the show's executive producer, said in a statement (via ABC): "This is an enormous loss for the Jeopardy! staff, crew and all of Alex's millions of fans. He was a legend of the industry that we were all lucky to watch night after night for 37 years. Working beside him for the past year and a half as he heroically continued to host Jeopardy! was an incredible honor. His belief in the importance of the show and his willingness to push himself to perform at the highest level was the most inspiring demonstration of courage I have ever seen. His constant desire to learn, his kindness, and his professionalism will be with all of us forever."