What You Don't Know About Alex Trebek's Ex-Wife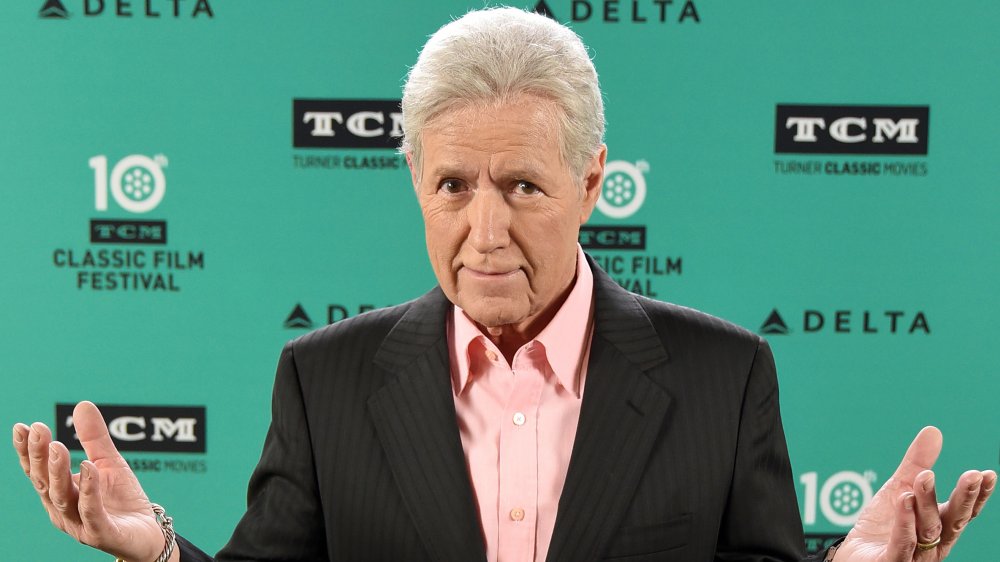 Presley Ann/Getty Images
As many fans know, Jeopardy! host Alex Trebek was married to his wife Jean for close to 30 years. The longtime game show host emotionally revealed his deep admiration for her in the wake of his cancer battle to Independent, saying, "She's a saint. She has so much goodness in her that she is always giving out, always putting out to help me get over difficult moments, and there have been some difficult moments. I'm just in awe of the way she handles it." Clearly their bond was beautiful and meaningful, but before Jean, Trebek was actually married to someone else.
The Canadian wed his first wife Elaine, who had a daughter named Nicky, in 1974 (via Cheat Sheet). As Trebek recounted in his book, The Answer Is... Reflections on My Life, his house was rather full upon marrying Elaine: "We bought a house up on Mulholland Drive, and Elaine invited my mother, who was living in Florida, to come to California and live with us and help raise Nicky. There was a guesthouse on the property. It was Elaine's idea, not mine, to have Mom come. And it worked out great."
Even after things weren't working out great, Alex Trebek and his ex-wife remained friends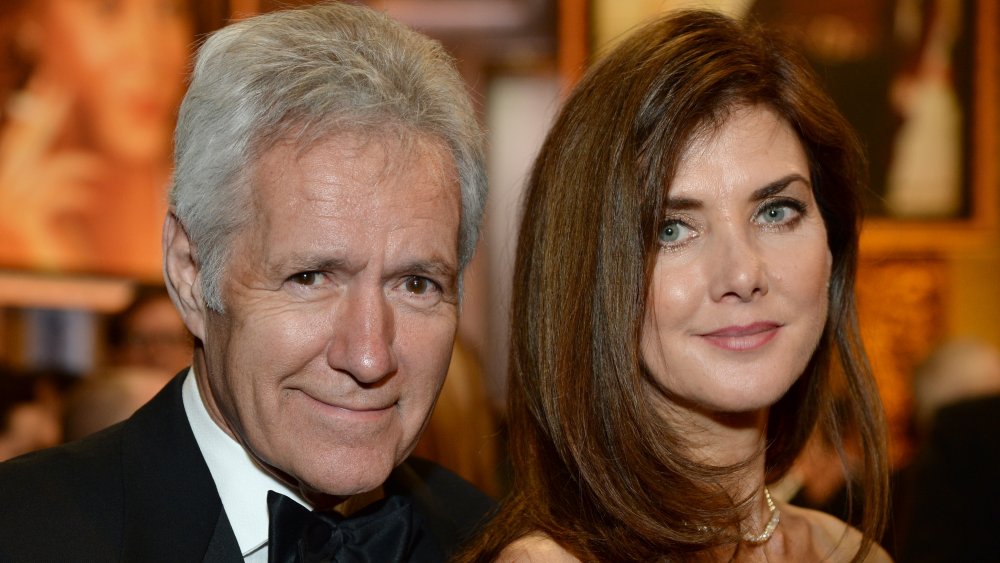 Michael Kovac/Getty Images
Trebek's marriage to Elaine, who was a former Playboy bunny according to Distractify, was short-lived — they would go on to divorce in 1981. But believe it or not, according to Cheat Sheet, the separation was so amicable, not only did the couple not involve lawyers in the process, but the Jeopardy! host moved across the street from his ex. He continued to parent Nicky as his own, calling her his "daughter by osmosis."
According to multiple sources, Trebek and his ex remained on good terms for the rest of his life. Elaine was even close friends with Jean, according to Trebek's book. Elaine eventually remarried, and the couples would spend holidays together.
As for what the ex-Mrs. Trebek is up to these days, she is part of the art world, and owns a gallery in West Hollywood.