Mary Trump Warns Of 'Meltdowns' In The White House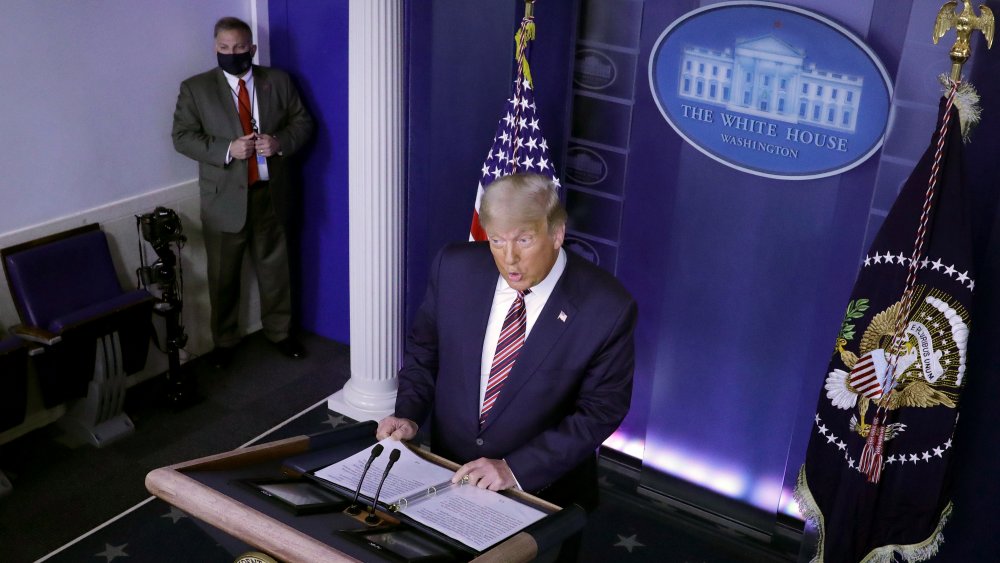 Chip Somodevilla/Getty Images
Aside from a news conference on November 6, and two weekend rounds of golf at the course that carries his name in northern Virginia, we haven't really seen very much of President Donald Trump (via New York Post). But his niece Mary Trump, psychologist and author of Too Much and Never Enough, is warning that just because things are quiet doesn't mean that they're heading in a positive direction. In an article for The Guardian, Mary warns that "my uncle's speech late on election night wasn't just entirely mendacious from beginning to end. It was also deeply dangerous. It's one thing for random Republicans to call a legitimate election into question, but this was the head of the government. The consequences of that action should not be underestimated. "
She says she believes that President Donald Trump, who lost last week's elections will not concede, neither will he work to ensure a peaceful transition. Instead, Mary says, "All he's got now is breaking stuff, and he's going to do that with a vengeance." Mary warns of meltdowns because "he has never been in a situation like this before. What's interesting is that Donald has never won anything legitimately in his entire life, but because he has been so enabled by people along the way, he has never lost anything either. He's the kind of person who thinks that even if you steal and cheat to win, you deserve to win."
Trump seems to have no plans to concede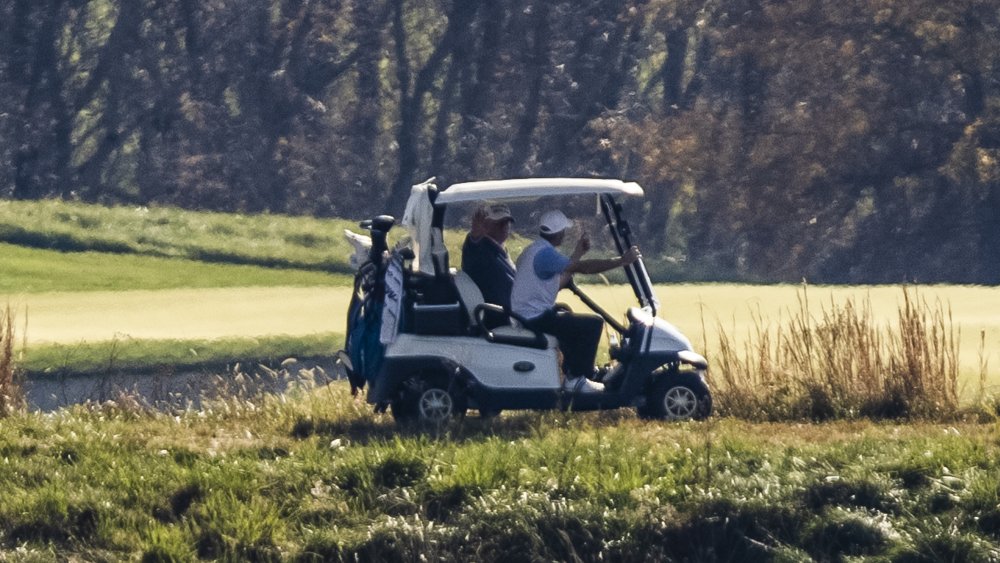 Samuel Corum/Getty Images
Time reports that the campaign has hit both state and federal courts with about a dozen new lawsuits across Pennsylvania, Nevada, Georgia, and Michigan, Most of the cases are supposed to stop ongoing vote-counting or to disqualify ballots. But legal experts have said that the chance of seeing any meaningful challenges to election results are diminishing, particularly since most of his cases were dismissed over lack of evidence. The ones that might have some traction aren't expected to change the end-results of the elections held on November 3. Loyola Law School professor Justin Levitt told Time that: "There's literally nothing that I've seen yet with the meaningful potential to affect the final result."
A few voices senior within the GOP including Senator Mitt Romney and former President George W. Bush have already sent their well-wishes to President-elect Joe Biden and his Vice President-elect, Kamala Harris. CNN says there is a split inside the White House, where his son-in-law Jared Kushner and First Lady Melania Trump have advised him to come to terms with his loss, while sons Donald Jr. and Eric are calling on allies to push on.