How Nikkie De Jager Finds Inspiration For Her YouTube Channel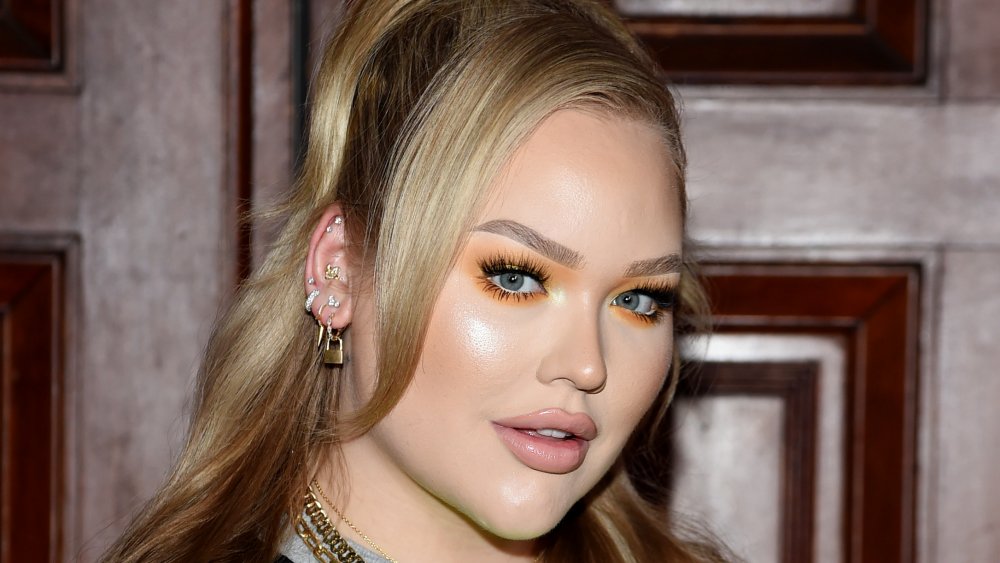 Jamie Mccarthy/Getty Images
"When in doubt, add glitter" is YouTube queen and makeup mogul Nikkie de Jager's philosophy when it comes to makeup application. Known as NikkieTurorials online, since 2008, the Netherlands-based makeup artist has been teaching fans how to use makeup to look and feel beautiful, demonstrating intricate but accessible techniques, and encouraging fans to replicate the looks. However, de Jager has also been a huge advocate of showing her bare face on the Internet, embracing the beauty of her makeup-less face. She has collected nearly 14 million subscribers, with 1.3 billion views total (via StatSheep). In 2015, she started a monumental movement on the Internet called "The Power of Makeup" in which she works to end stigmas that suggest that makeup is frivolous or vain. This became a very popular trend that countless other YouTubers tried for themselves.
In her video, de Jager explains, "I've been noticing a lot lately that girls have been almost ashamed to say that they love makeup. Because nowadays, when you say you love makeup, you either do it because you want to look good for boys, you do it because you're insecure, or you do it because you don't love yourself." In the video, she proceeds to do half of her makeup in "full-on glam", and the other without any makeup, or how she describes it, "me — raw, unedited, nothing. Me. Just me" (via YouTube).
She finds inspiration from everywhere — but especially from looking out her window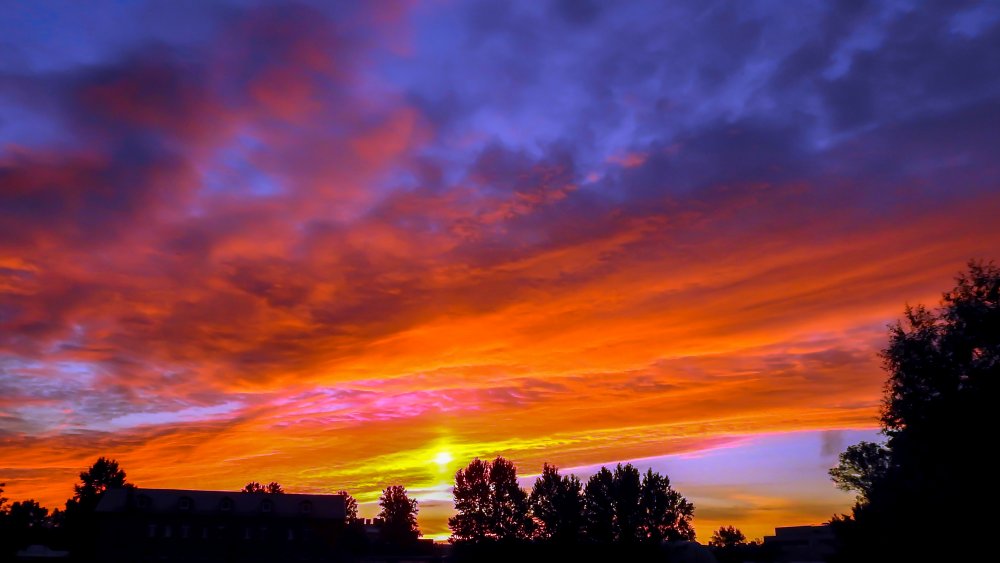 Shutterstock
After making videos for over ten years, you'd think de Jager would eventually run out of ideas, right? Well this makeup connoisseur says she's not worried about that happening. She told Glamour, "There's always new trends and techniques and it's hard to always be there. And to always come up with a new video, especially after ten years when you feel like you've done it all, but surprisingly every week, there I am."
When it comes to finding inspiration for her looks, she wants to be new and bold, just as any successful makeup artist would want. Just scroll through de Jager's YouTube page or Instagram account, and you'll see incredibly inspired looks. But how does this inspiration strike? It's 2020, so of course she scrolls through social media and looks to celebrities to see what's new and trending. "It's important to look at what's popular and what's happening in the world and constantly adapt," she tells Buro. "When I'm travelling and I look outside the window, I get inspired too — whether it's the colours of sunset or the colours of nature. Everything can be an inspiration to me."
Lauren Conrad played a part in the start of de Jager's career
While de Jager has painted the faces of the likes of many A-listers, including Drew Barrymore, Selena Gomez, Maddie Ziegler, and Kim Kardashian, she has one celebrity in mind that hugely inspired her love for makeup. According to Yahoo, "I was watching The Hills on MTV, and I was 14 years old, and I saw eyeliner, and blush," de Jager gushes. "I was like, 'Oh my gosh. What is this?' I looked up on YouTube how to do Lauren Conrad's eyeliner... I was obsessed... So I found this entire world of beauty gurus doing tutorials, which was really small back then. That's when I started practicing, going to the drugstore, getting stuff — and that's where it all began."
However, while Conrad certainly served as inspiration for the start of her career, de Jager actually cites Pat McGrath as her biggest beauty idol. She calls McGrath her "goddess" and explains that meeting her was like "meeting a God."
"She has come up with all the trends, all the techniques. She knows what's popping or not and then she started doing her own line, and she knows exactly how to kill it. Pat McGrath is everything," de Jager gushed (via HelloGiggles).