This Cole Hauser Instagram Post Has Yellowstone Fans In A Tizzy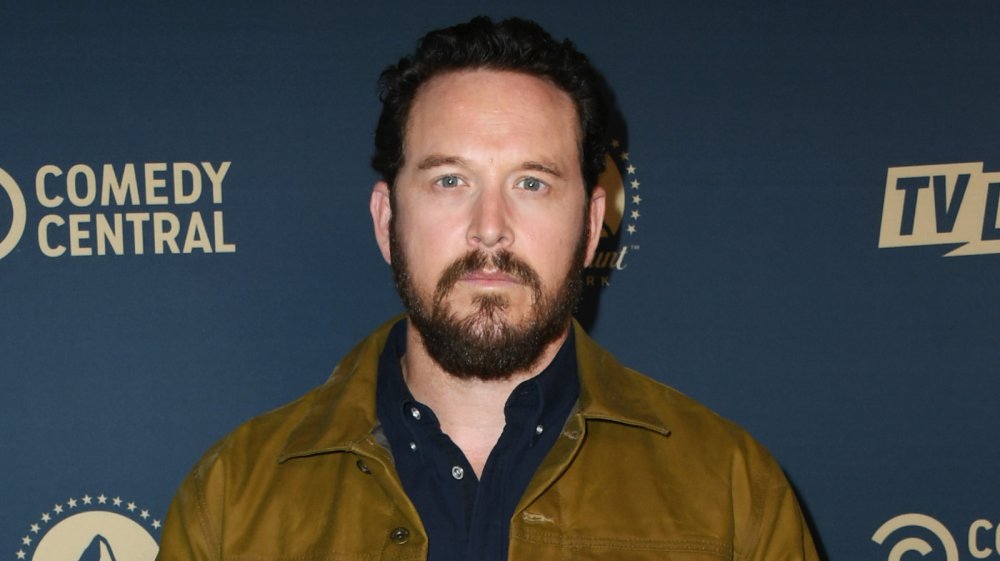 Jon Kopaloff/Getty Images
Actor Cole Hauser is getting fans excited for the upcoming fourth season of Yellowstone, which is currently filming in Montana. The TV star has been sharing some stunning behind-the-scenes shots on Instagram to whet fans' appetites for what's to come when his character, Rip Wheeler, returns alongside the dastardly Duttons. 
As Amo Mama reports, Season 3 ends on a major cliff-hanger, as Dutton family patriarch John (Kevin Costner) is targeted in an apparent assassination attempt alongside his kids — including Kelly Reilly's Beth, who was involved in an explosion. Meanwhile, Season 4 will likely focus on how the bunkhouse crew recovers in the aftermath, while also searching for answers about who's after them. 
Considering no release date has been officially set yet — however, June 2021 has been tentatively suggested — fans of the binge-worthy show are going to have to wait a little bit longer to see how everything turns out. But Cole Hauser may have unintentionally clued them in on one possible casualty with his latest social media post.
Did Cole Hauser just spoil a character's fate for Yellowstone fans?
Cole Hauser's latest scenic look at the Yellowstone shoot, shared on Instagram in late October 2020, finds him perched on horseback alongside several castmates, simply captioned, "Time to go to work." However, there was one very noticeable absence in the pic: Jefferson White, who plays ranch hand Jimmy. It's entirely possible that White simply wasn't on set that day for any number of reasons. However, since the end of Season 3 sees Jimmy unconscious (or possibly dead) on the ground after bring thrown off a horse, fans were immediately concerned that the character had perished, and took to the comments to plead for his whereabouts. 
Meanwhile, a Reddit thread suggests that Jimmy's fate was actually hinted at, because he was last shown wearing a baseball cap, rather than his cowboy hat — possibly signaling his time on the ranch was over. One user revealed, "I follow [White] on Instagram and on almost every post leading up to the finale, he mentions about the past week being difficult. Struck me as odd at the time, but now it is kinda making me wonder if his character plot ran its course?" There's also the matter of Jimmy's accident, with one user quipping, "I heard a huge 'snap' when Jimmy hit the ground. Broken neck??" Another advised, "The captions said 'crunch.'" 
As Cinema Blend notes, Jimmy had already survived one near-death experience in Season 3, suggesting it's highly unlikely he's survived two. But still, Yellowstone fans can hope.