The Surprising Reason Dr. Fauci Had A Zoom Call With Kim Kardashian West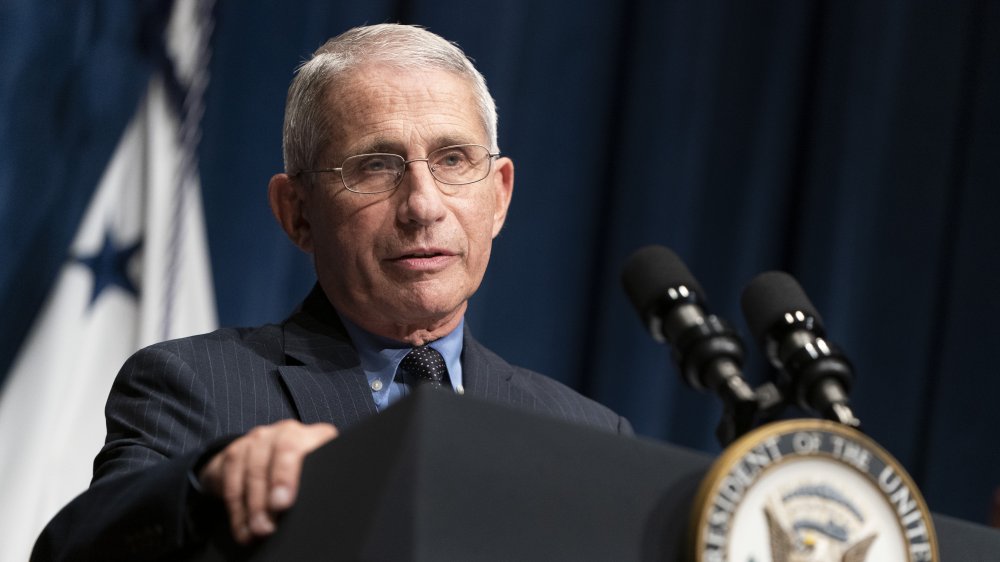 Joshua Roberts/Getty Images
While posting on social media about her lavish 40th birthday party on a private island amid a global pandemic may have been ill-advised, Kim Kardashian West's behind-the-scenes involvement in organizing A-list influencers to help them use their platforms to fight COVID-19 has just come to light. According to a November 2020 report by CNN, the Keeping Up With the Kardashians star arranged a private Zoom call back in April between Anthony Fauci, M.D., director of the National Institute of Allergy and Infectious Diseases, and dozens of celebrities — including the likes of Katy Perry, Orlando Bloom, Ashton Kutcher, Mila Kunis, 2 Chainz, Gwyneth Paltrow, and Brad Falchuk.
"It was a whole bunch of movie stars and some sports figures and they wanted to know about what they could do to stay safe, about wearing masks and avoiding crowds," Dr. Fauci told CNN, explaining that the purpose of the hour-long call was to inform celebrities so that they could spread the word to fans on how to minimize the spread of the novel coronavirus. As Dr. Fauci recalled, "I was impressed by the questions they asked, by their level of sophistication."
Here's why Dr. Fauci joined forces with Kim Kardashian West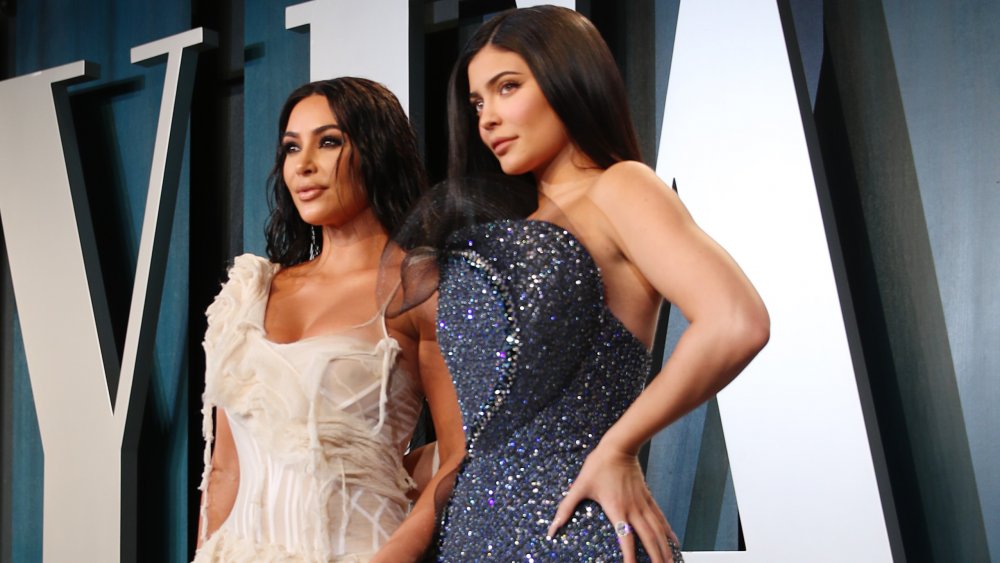 Rich Fury/vf20/Getty Images
Having successfully used her celebrity to shine a light on the racial disparities of the criminal justice system (via The New York Times), Kim Kardashian West was inspired to reach out to Anthony Fauci, M.D., about the coronavirus — another issue that disproportionately affects people of color — after Surgeon General Jerome Adams, M.D., made a public plea to her younger sister, Kylie Jenner, to use her influence to encourage others to take the virus seriously, per CNN.
The ability to amplify his message via celebrity surrogates certainly appealed to Dr. Fauci. "Each of them has enormous numbers of followers on their social media accounts. I could say to them, for example, it's important to wear a mask, and they get on their accounts and say 'wear a mask' and it goes out to an additional couple of million people," he noted to the news outlet. 
The nation's leading expert on infectious diseases was even able to clear up some common misconceptions, reportedly reassuring Bad Moms actor Mila Kunis that she didn't need to be paranoid about eating takeout. "I told her the one thing she can do instead of worrying is wash her hands," Fauci said.