What Danielle Evans From America's Next Top Model Is Doing Today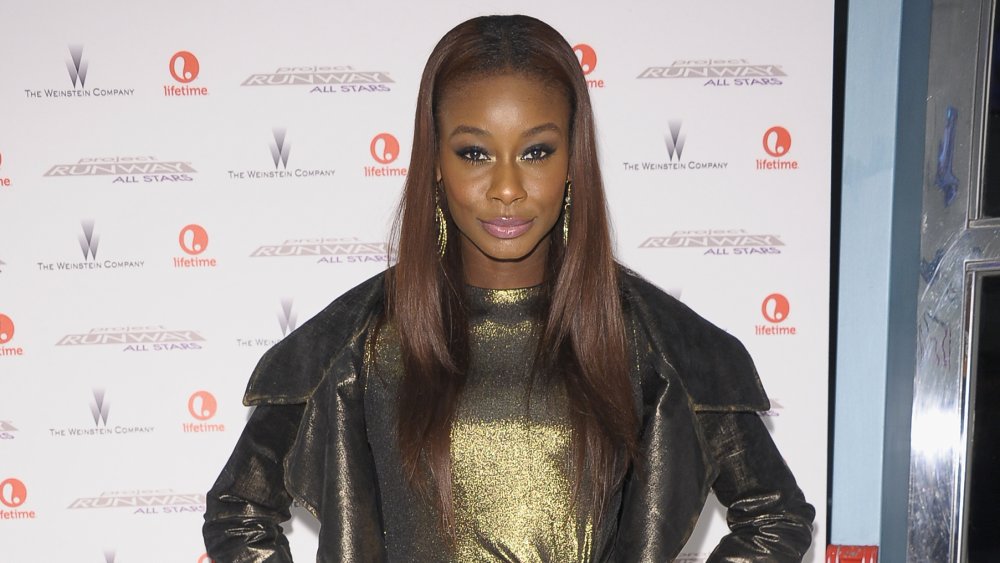 Michael Loccisano/Getty Images
You may remember Danielle (or Dani) Evans from Cycle 6 of America's Next Top Model in 2006 when she won the competition despite being harshly criticized by the judges for both her accent and the gap in her teeth (via Bitch Media). Since then, Evans has had an active career in modeling and beyond. 
As far as modeling goes, Evans has had a prolific career since the show, appearing in many magazines including ELLE, Essence, and Seventeen, runway modeling for a wide variety of designers, and appearing in commercial work for CoverGirl and Sephora (via Essence, E! Online). She even appeared on this month's cover of Harper's Bazaar Vietnam.
In addition to modeling, she's also an author. In 2013, she published a book she'd written on the modeling industry, The Skinny on Getting In: An Inside Peek into the Fashion World for the Aspiring Model (via Goodreads): "This little guide is both an inspiring personal story of triumph and development, along with some wisdom about how to strategically find and live out your own dream." 
Dani Evans is a model turned milliner
More recently, Danielle Evans started a business. She is the founder of and designer for Monrowe, a New York City-based millinery inspired by Evans' grandfather, a "free-spirited jazz musician from the American south" who "played sax in speakeasies with no formal training, improvised his own unique style and unapologetically weaved a creative life centered on freedom and self-expression."
The hats are inspired by his sense of style: "These are the hats he would have worn. This is his aesthetic, channeled into crowns for the modern (wo)man ... A fresh interpretation of a vibe from a bygone era." 
Still, Danielle Evans considers herself a model first and foremost, at least for now. 
"I still model full-time—that's my bread and butter until things shift with Monrowe," she explained to Veronica Beard. "But even before I launched the company, I knew I was going to build something of my own ... At the time, it could have been anything — something in fashion or home decor. One friend even suggested golf clothes because I think they're hideous. Then another friend, visiting from L.A., pointed out I was always in a hat ... That's when everything inside me exploded. That was it! I knew I was doing hats." 
The best part of owning a business for Evans? "No one can ever take away the pride of knowing you built this."