Dan Quayle Has Some Advice For Donald Trump After His Defeat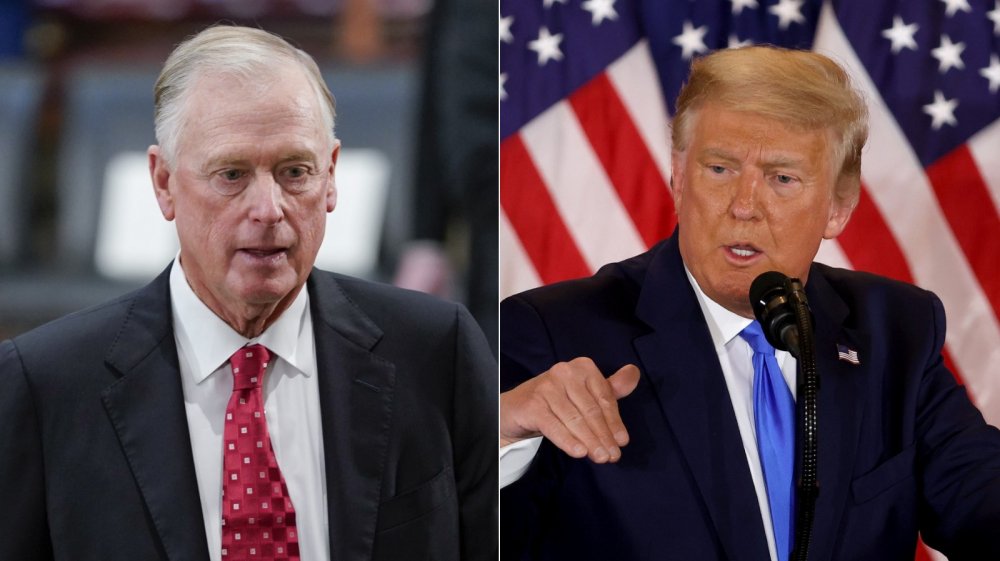 Pool, Chip Somodevilla/Getty Images
Former Vice President Dan Quayle knows a thing or two about being a one-term elected official. After all, he served under George H.W. Bush, who lost to Bill Clinton after just four years in office. And given the battles we're now seeing in Washington DC, he says there are some things President Donald Trump need to accept. 
"You know, it's tough in defeat. Unfortunately, we were the last incumbent president to lose, and it's not easy," he said (via The New York Times). "But we've had enough time to look at what's going on, there have been a lot of allegations they continue to investigate, but from my viewpoint I don't think there's any systemic fraud." Quayle offered some advice to the current administration, saying, "It's time to move on, and therefore I hope that there's some sort of announcement from the White House sooner rather than later."
The former vice president also held out the hope that more Republicans would get behind President-elect Joe Biden, particularly if Trump and his allies "move forward aggressively and continue to indicate that the election is not conclusive." Other elected senior GOP officials who have asked Trump to stand down include Senator Mitt Romney and former president George W. Bush.
"I think as time goes on that more and more people will speak out," he said.
George H.W. Bush was an example of grace in defeat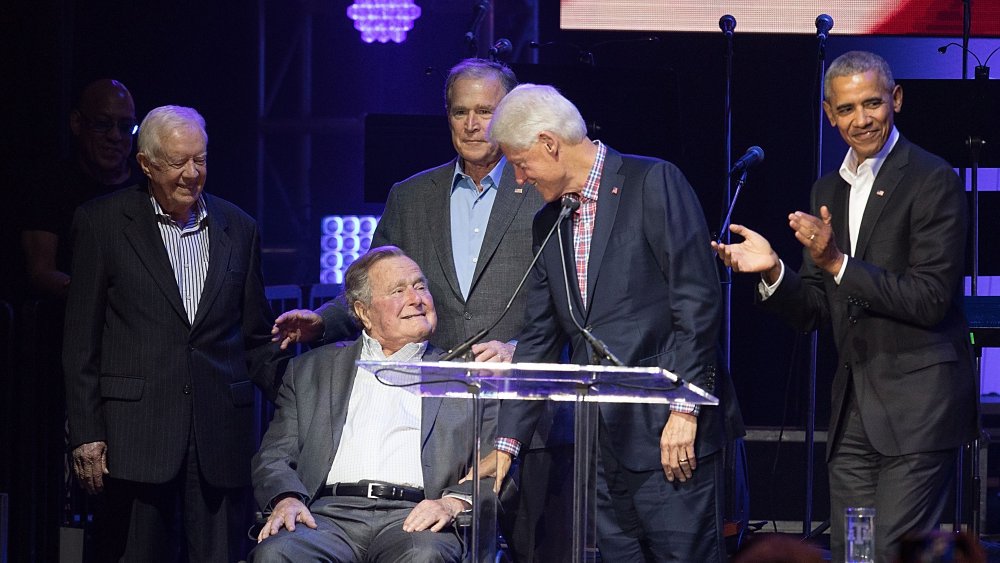 Rick Kern/Getty Images
There is no better example of grace following a one-term presidency than George H.W. Bush, who became close friends with the man that bested him at the polls after both had stepped away from the office. Nancy Gibbs and Michael Duffy, who wrote The Presidents' Club, say Bush suggested more than once that he was the father figure that Bill Clinton always lacked. The two men were so close that after Clinton underwent chest surgery, then-President George W. Bush delivered an update on Clinton's health saying "he woke up surrounded by his loved ones: Hillary, Chelsea ... and my dad."
The Atlantic's Ashley Fetters, who wrote about the famed Clinton-Bush friendship, said that until the end, Bush had believed he would win a second term. He took the loss personally, but he also took the time to write his successor a letter which Clinton would find when he entered the White House. In 1993, the elder Bush would advise Clinton, "There will be very tough times, made even more difficult by criticism you may not think is fair. I'm not a very good one to give advice; but just don't let the critics discourage you or push you off course." 
"You will be our President when you read this note. I wish you well. I wish your family well.Your success now is our country's success. I am rooting hard for you" (via CNN).