Mitt Romney Weighs In On Biden's Presidential Win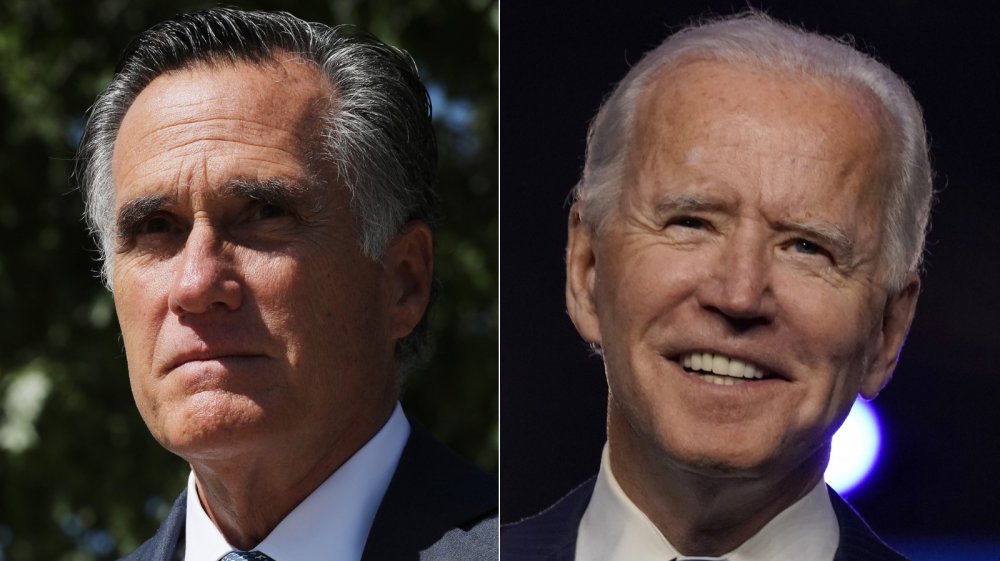 Chip Somodevilla, Drew Angerer/Getty Images
While it's only to be expected that prominent Dems like Barack Obama and Hillary Clinton would be pleased that Joe Biden has finally been declared the winner of the hotly (and lengthily) contested 2020 presidential election, the historic Biden/Harris winning ticket has also drawn support from across the aisle. Cindy McCain, widow of Obama's one-time rival presidential candidate John McCain, went so far as to endorse (and vote for) her non-Republican candidate of choice. Daughter Meghan has also been an outspoken Trump critic, so it was perhaps not such a shock when both McCain women were quick to congratulate Biden on his victory.
What may have come as more of a surprise to some, however, was the commendation that Biden received from another across-the-aisle former opponent. Mitt Romney, the former Massachusetts governor who lost his bid for the presidency in 2012, has spoken out to express his approval of Biden's win.
Mitt Romney seems to prefer the new president-elect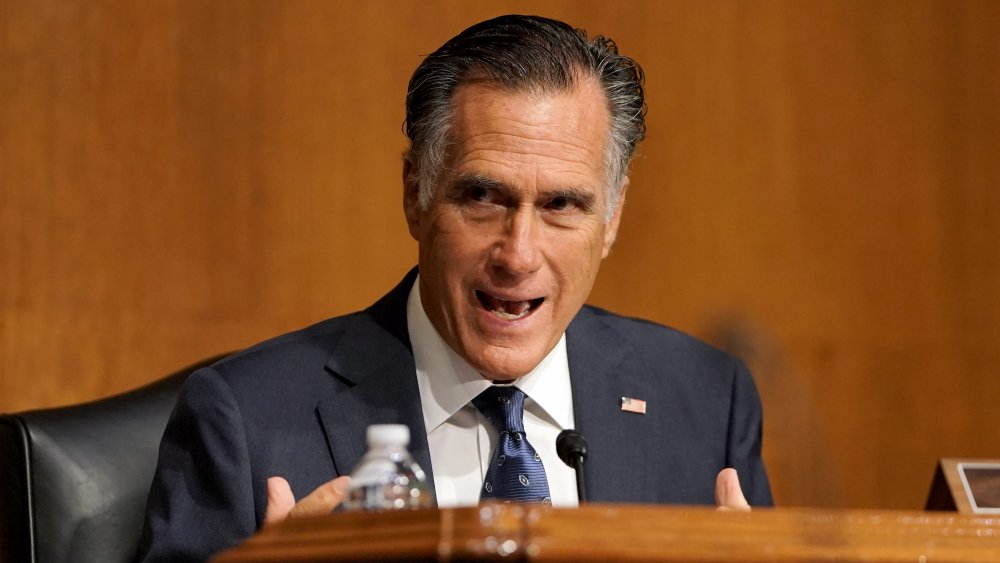 Pool/Getty Images
Romney, who's about Republican as it gets, has nevertheless had some serious issues with the current occupant of the White House. He's tweeted his concern that politics in the age of Trump has been devolving into "a vile, vituperative, hate-filled morass that is unbecoming of any free nation," and more recently spoken up against allegations of voted fraud. A tweet from yesterday read, "The President is within his rights to request recounts, to call for investigation of alleged voting irregularities where evidence exists, and to exhaust legal remedies — doing these things is consistent with our electoral process. He is wrong to say that the election was rigged, corrupt and stolen — doing so damages the cause of freedom here and around the world, weakens the institutions that lie at the foundation of the Republic, and recklessly inflames destructive and dangerous passions."
Today, upon hearing that Biden had finally been named president-elect, Romney graciously tweeted this tribute: "Ann and I extend our congratulations to President-elect Joe Biden and Vice President-elect Kamala Harris. We know both of them as people of good will and admirable character. We pray that God may bless them in the days and years ahead." Romney's bipartisan attitude gives us hope that, as Biden said in his first pre-presidential tweet, we really might be able to "put the anger and the harsh rhetoric behind us and come together as a nation... to unite. And to heal."