This Is Why Barack Obama Didn't Want To Get Married At First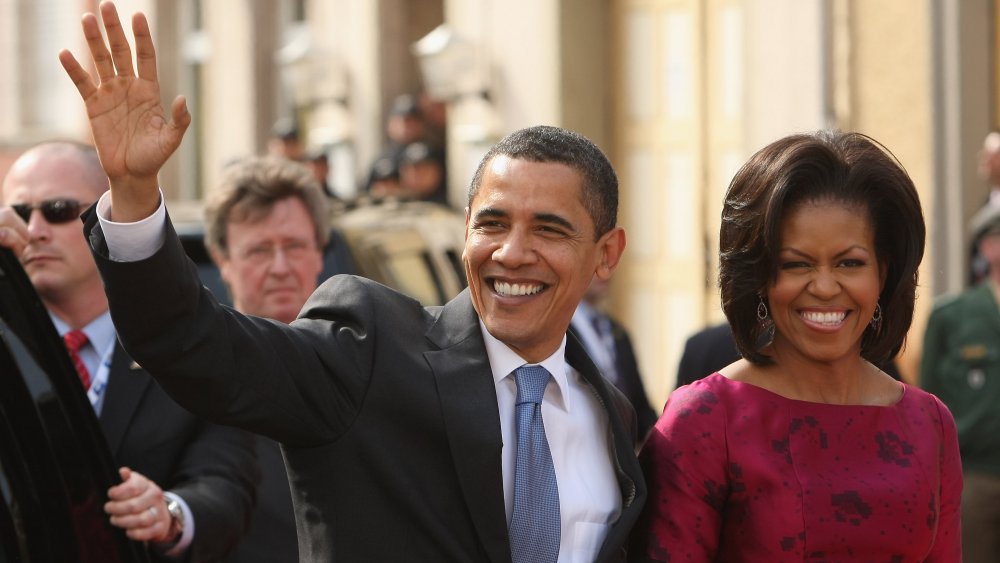 Sean Gallup/Getty Images
Barack and Michelle Obama are total #couplegoals. Their courtship is so rom-com worthy, it actually inspired a romantic film in the form of 2016's Southside with You, which tracked the couple's swoon-worthy first date. During an episode of her podcast, Michelle admitted that their relationship isn't always perfect, revealing, "There were times that I wanted to push Barack out of the window. ...But we have a very strong marriage. And if I had given up on it, if I had walked away from it, in those tough times, then I would've missed all the beauty that was there as well," (via Elle).
The former First Lady reckons people should approach finding "The One" like assembling an all-star basketball team, "because if you're looking at a team, the people you want to win with, then number one you want everybody on your team to be strong." She and Barack survived the "ultimate test" that was the U.S. presidency (twice) and they were clearly meant to be but, shockingly, he wasn't so sure about marrying her at first.
Barack Obama didn't think marriage was necessary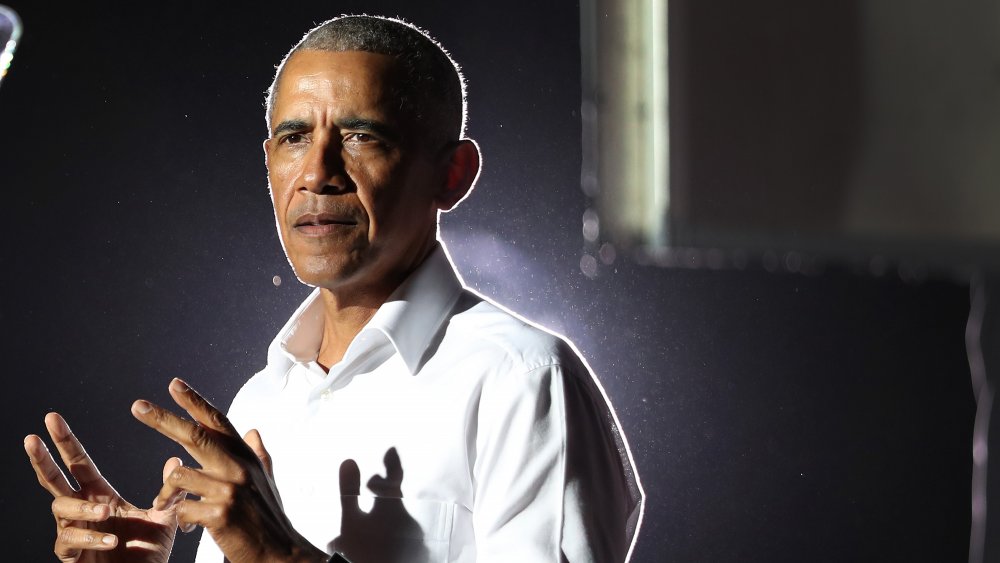 Joe Raedle/Getty Images
As The Washington Post notes, in the summer of 1989, with Michelle working at the law firm Sidley & Austin in Chicago and Barack Obama finishing up law school at Harvard, all signs pointed to the couple going the distance. However, although the future President was totally committed to the relationship, he didn't consider getting married a necessity, reportedly describing it as a "meaningless institution." If Michelle wasn't so persistent, wanting to emulate her folks' decades-long marriage, they might never have made it down the aisle (when Barack eventually proposed, he hilariously told Michelle, "That kind of shuts you up, doesn't it?").
On her podcast, Michelle Obama explained that Barack was hesitant about marriage because of his grandparents' tumultuous relationship and his own parents' painful divorce. However, looking back, Michelle realizes her future husband was right to hold off until he was ready, opining, "I think, a man's inclination to wait and to kind of go out there and search and get himself ready, I think is a good instinct that more young women should think about," (via Elle).