The Richest Selling Sunset Star Revealed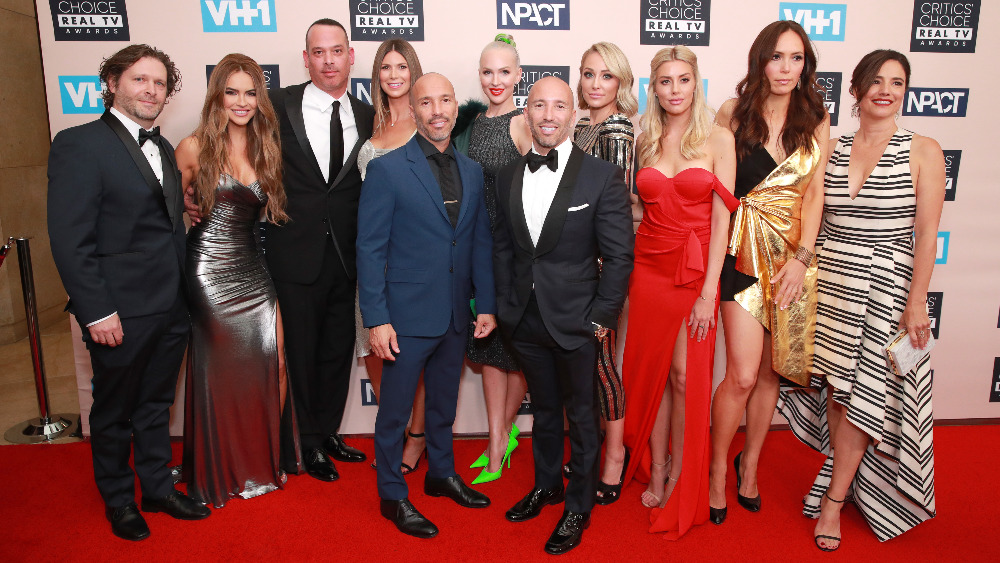 Rich Fury/Getty Images
Everyone on Selling Sunset is rich. After all, the real estate agents featured on the show sell million dollar properties in Los Angeles — and The Oppenheim Group's office is located on the corner of Sunset Boulevard (via Cosmopolitan). From Christine Quinn, who never met a designer outfit she isn't in love with, to well, all the women, who haven't met a Botox needle they aren't in love with, there's no shortage of indulgence among the group.
But who can claim the title of the richest Selling Sunset star? Is it Chrishell Stause, who was married to This Is Us star Justin Hartley? Or maybe Heather Rae Young, who is set to wed Tarek El Moussa? Given their high-powered jobs and their ex and soon-to-be husband respectively, their net worth must be pretty astronomical. If you guessed the wealthiest stars on the addictive Netflix show was either Stause or Young, you are kinda right. But, well, not exactly. The truth behind who has the most money in the bank is not exactly surprising, and yet, the highest net worth cast members aren't perhaps as famous as their loaded cast mates.
There are actually two Selling Sunset stars who are the richest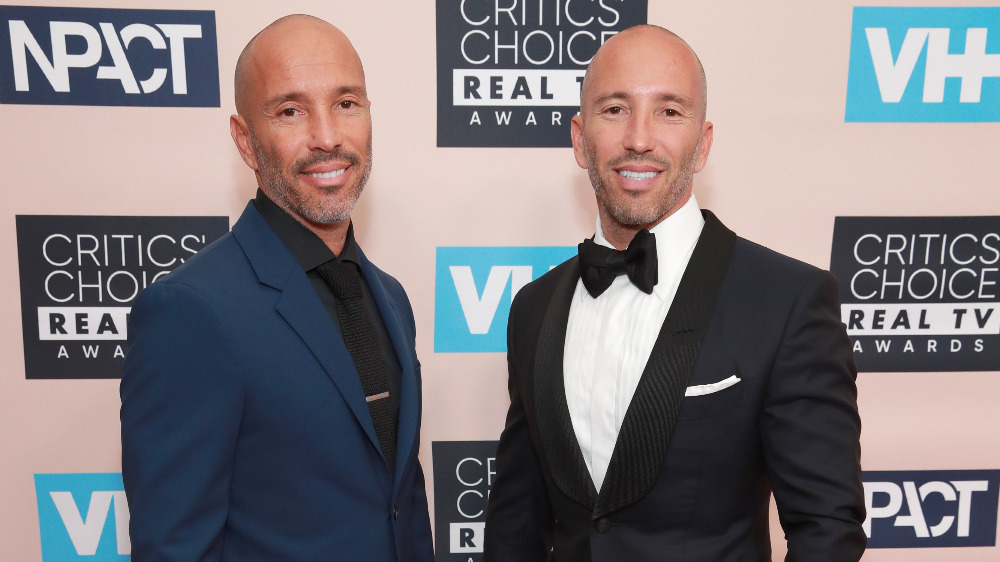 Rich Fury/Getty Images
Fans of Selling Sunset won't be shocked to learn the Oppenheim brothers, the owners of The Oppenheim Group, are the richest of the stars on the reality drama (via Film Daily). Try not to fall off your chair, but Jason and Brett's net worth is estimated at a jaw-dropping $50 million. According to Celebrity Net Worth, Jason Oppenheim has closed $1 billion in sales over the course of his career. If that doesn't impress you, consider that he has no less than $100 million of active listings at any one time.
Meanwhile, Stause is the runner up as the richest star on Selling Sunset, with a net worth of $5 million. She has earned commission on $15 million of real estate, and she earns a pretty penny for her Instagram presence as well — according to Film Daily, up to $3,000 per post. Nipping at Stause's manicured heels is Young, who is worth around $3 million, having closed over $11 million in sales. Behind her is Quinn, whose high maintenance lifestyle is supported by her $2 million net worth, having earned over $1 million in commission.