Blue Ivy Carter Is Part Of A Surprising New Project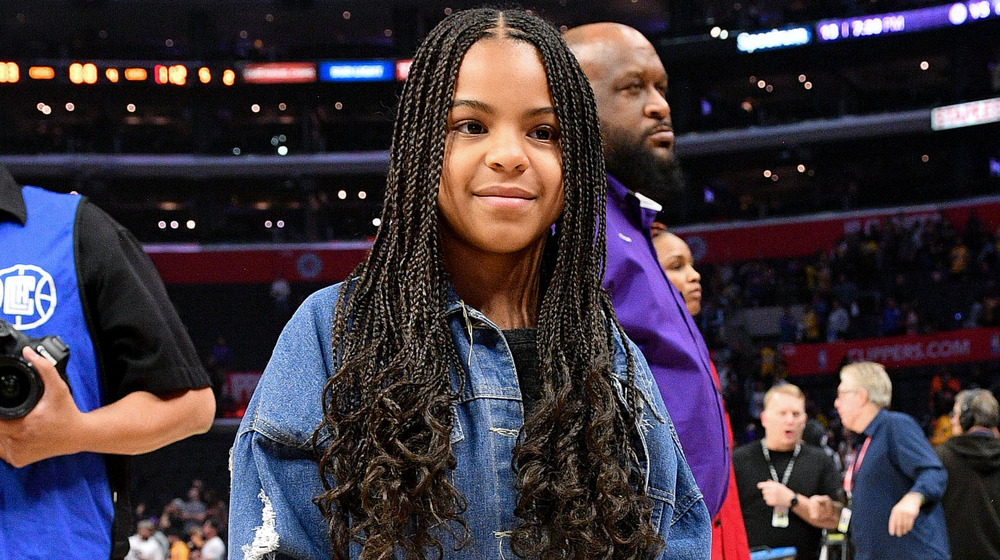 Allen Berezovsky/Getty Images
We may receive a commission on purchases made from links.
Beyoncé and Jay-Z's daughter, Blue Ivy Carter, is beginning her very own recording career at the young age of eight years old. However, her career is taking a slightly different form than that of her parents. Writer, producer, and director Matthew A. Cherry will be borrowing Blue Ivy's voice for his new audiobook, Hair Love. Originally based on Cherry's Oscar-winning short film, Amazon describes the book as "an ode to loving your natural hair... Zuri's hair has a mind of its own. It kinks, coils, and curls every which way. Zuri knows it's beautiful. When Daddy steps in to style it for an extra special occasion, he has a lot to learn. But he LOVES his Zuri, and he'll do anything to make her — and her hair — happy."
Refinery29 praises the book as part of an important viral movement "encouraging positive paternal moments," while Blavity proclaims Hair Love teaches "black and brown boys and girls everywhere to learn to love their natural hair."
Blue Ivy wants women to know that it is okay to be Black and to have natural hair
From the beginning, author Cherry was passionate about positively representing natural hair. He explained, "I liked the idea of something that was centered around a Black family, because so often you don't see that in animation," adding that he wants to "normalize Black hair" through this story (via Mom).
And this isn't Blue Ivy's first time lending her voice to a massively successful project. In 2019, she aided in writing a song entitled "Brown Skin Girl," which Beyoncé featured on the Lion King soundtrack. Blue Ivy even won a Soul Train Award for her songwriting abilities (via NPR). This song focuses on praising women for their beautiful Black skin. Beyoncé explained, "It was so important to me in 'Brown Skin Girl' that we represented all different shades of brown. We wanted every character to be shot in a regal light... It was important that we are all in this together and we're all celebrating each other" (via PEOPLE).