The Strange Symptom Hugh Grant Suffered With COVID-19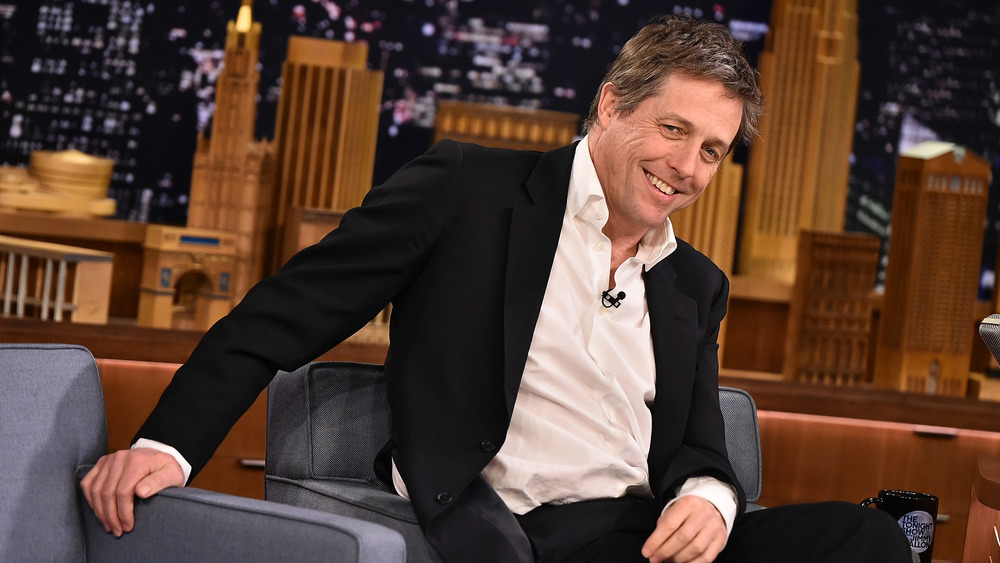 Theo Wargo/nbc/Getty Images
Back in March 2020, we reported that Tom and Rita Hanks had tested positive for COVID-19, along with Bond Girl Olga Kurylenko and Canadian Prime Minister Justin Trudeau's wife, Sophie Grégoire Trudeau. Since, Vulture has reported that Antonio Banderas, Pink, and Dwayne "The Rock" Johnson, have all come down with the virus. Longstanding English heartthrob Hugh Grant didn't make either list. He should have.
In his first appearance on a virtual talk show since COVID-19, Hugh Grant admitted to Stephen Colbert that both he and his wife, Anna Eberstein, had come down with it "in sort of February." Grant told Colbert that he "had any antibody test only a month ago, and I still have those antibodies," which is how the actor knows for sure that he weathered the virus. COVID-19 rates have spiked across Europe, says Euro News, and the United Kingdom is no exception. Grant talked to Colbert from a nearly empty hotel in London's West End, a week into the country's second COVID-19 driven lockdown, which is expected, per Grant, to last a month. Grant, himself, has been quarantining with his toddlers. "It's been all about barbies," he told Colbert. At one point he realized, "even after my girls went to be I was still playing with the Barbies... and I enjoyed making them fall in love." Hugh Grant, if you're reading this, we approve.
This is how Hugh Grant described his first, confusing COVID-19 symptoms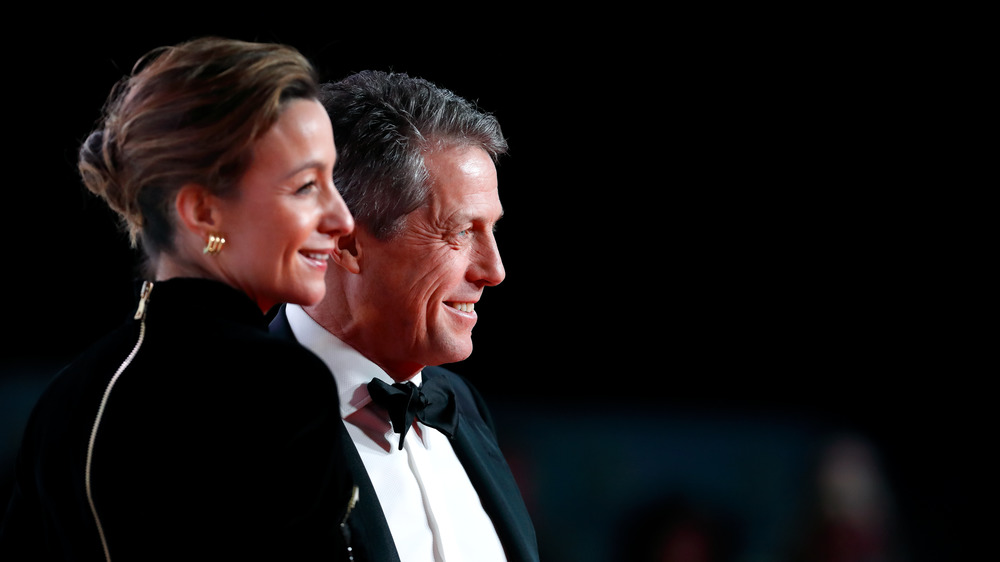 Max Mumby/indigo/Getty Images
Suffice to say, the Golden Globe-winning actor didn't shirk away from details when talking about his experience with the virus. "It started as just a very strange syndrome where I kept breaking into a terrible sweat," Hugh Grant explained to viewers on The Late Show with Stephen Colbert. "It was like a poncho of sweat, embarrassing really. Then my eyeballs felt about three sizes too big and this ... a feeling as though an enormous man was sitting on my chest, Harvey Weinstein or someone." (Yes, we're picturing it too, Stephen Colbert.)
Grant's next symptoms were more standard. "I started sniffing flowers, nothing. And you get more and more desperate. I started sniffing in garbage cans. You know, you want to sniff strangers' armpits because you just can't smell anything," he recounted."I eventually went home and I sprayed my wife's Chanel No. 5 directly into my face. Couldn't smell a thing, but I did go blind," the actor told Colbert. But let's circle back to Hugh Grant's eyeballs. Is eyeball-swelling common among COVID-19 patients? Actually it checks out. Just like red eye has been linked to COVID-19, The Mayo Clinic lists "enlarged, red blood vessels, and swollen eyelids," among the virus's more "unusual symptoms," especially among patients with severe infections.