The Surprising Item Flying Off The Shelves At The Gap After The Election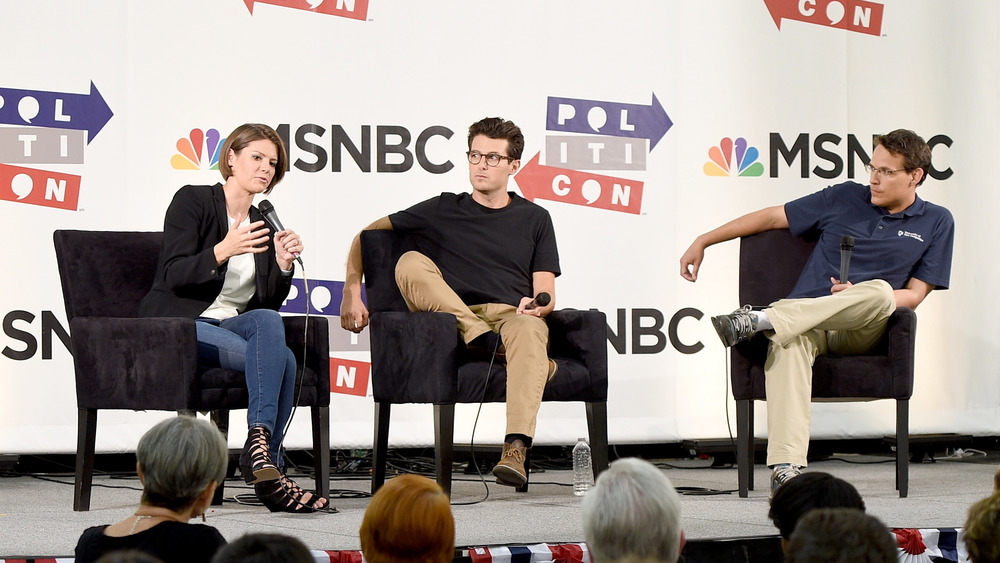 Joshua Blanchard/Getty Images
If you've ever taken the time to wonder whether Gap would ever be cool again, we're here to tell you that that day has come. Because thanks to MSNBC's Steve Kornacki and the marathon Election Night that began last Tuesday and should have ended over the weekend, Gap Khakis are now flying off the shelf. A Gap spokesperson tells NBC's Today that the store has seen "dramatic increase in online traffic and within a day, we saw around 90% unit sale increase online."
The realization that Kornacki's khakis and Gap khakis were one and the same didn't happen in an instant. As with all important news stories, this nugget was unearthed by writer Louis Chelsaw at New York Magazine who decided to take the time and expend the effort to find out just what shops might actually dictate Steve Kornacki's fashion choices. Chelsaw then studied the color of Kornacki's pants and compared it to The Gap's latest offers and came up with the color (palomino brown) and cut (Modern Khaki, straight fit).
Steve Kornacki buys his khakis from Gap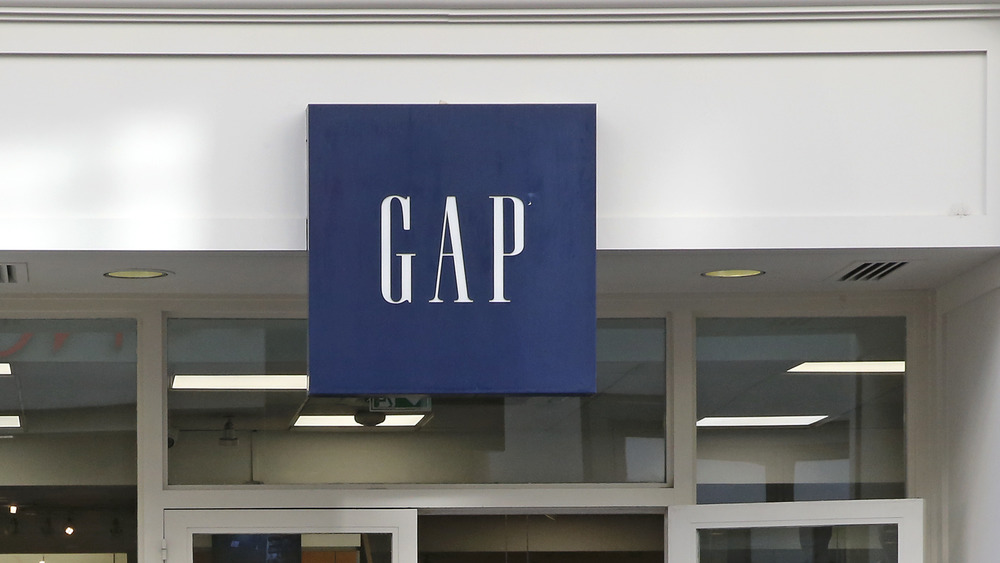 Chesnot/Getty Images
The internet was divided over the revelation, as well as over Kornacki's subsequent admission that his khakis were from the Gap — which he revealed after the fashion expose was posted online. One social media user said it was no surprise because "Everyone that has watched #msnbc and Steve already knew his wardrobe is 100% from the Gap or it's sister stores Old Navy and Banana Republic. In bulk." Another said: "Some how I'm not shocked at all. Disappointed in the choices people make but not surprised at all." A third Twitter user noted it might be time for Kornacki to change his look, saying "I couldn't decide if he only owns one pair or if he has a bunch the same colour. Great reporting but he needs to branch out in the fashion dept." And as a fourth Twitter user put it, "If Steve's shopping at the gap for his on-air wardrobe, y'all need to give him a raise"
At least we know his khakis are easy to replace — even if Gap runs out of stock this time around. We're still waiting for news on how Steve Kornacki intends to replace his Election night tie which, as we found out earlier, was held together with staples and had to be retired after the polls. And for Kornacki khaki admirers, don't worry: there's a Twitter just for you.