Kaley Cuoco Opens Up About Filming Love Scenes With Ex Johnny Galecki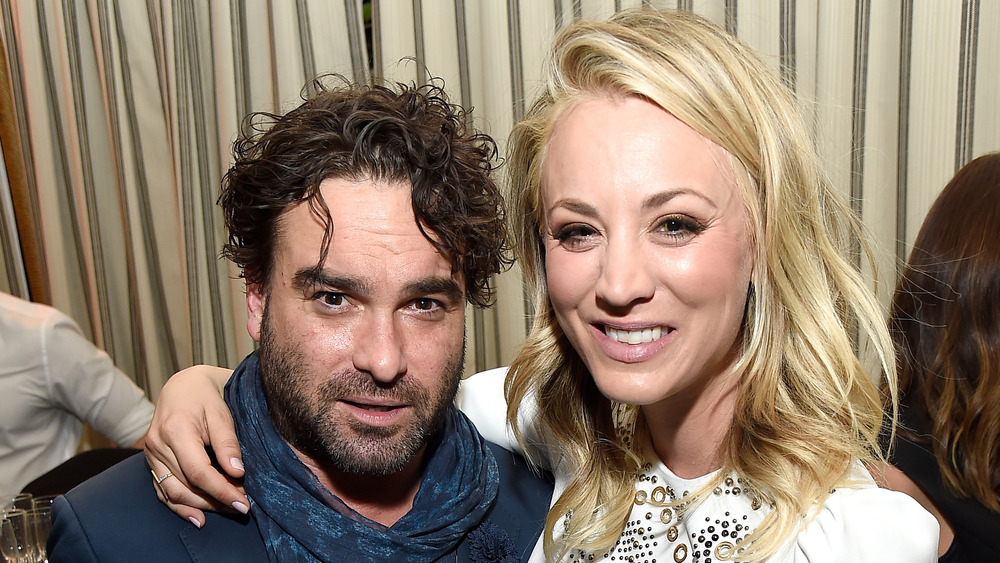 Matt Winkelmeyer/Getty Images
It's been a minute since The Big Bang Theory ended, but we are still endlessly fascinated by the goings on both on and off screen. Case in point: As many people know, stars Kaley Cuoco and Johnny Galecki actually dated in real life, with Cuoco telling Dax Shepard on his Armchair Expert podcast, "We dated really early on for almost two years. It was very early on in the show" (via ET Online). She admitted she had a huge crush on the Christmas Vacation star beginning when they taped the pilot. Things ended amicably, but that doesn't mean continuing to film the show together was without awkwardness.
In fact, Cuoco went on to detail to Shepard about the time after the couple's split, "Luckily, Johnny and I came out of it so brilliantly. We're closer today than we ever were, but I just remember [show creator] Chuck Lorre... I remember when we broke up, obviously it was a little sensitive for a minute, but I remember those weeks that Chuck had written these episodes where all of the sudden our characters were sleeping together every other second."
That's right — just as the off-screen duo was cooling off, on-screen, Penny and Leonard were heating up.
Did writers on the show put Kaley Cuoco and Johnny Galecki's characters together to mess with the stars?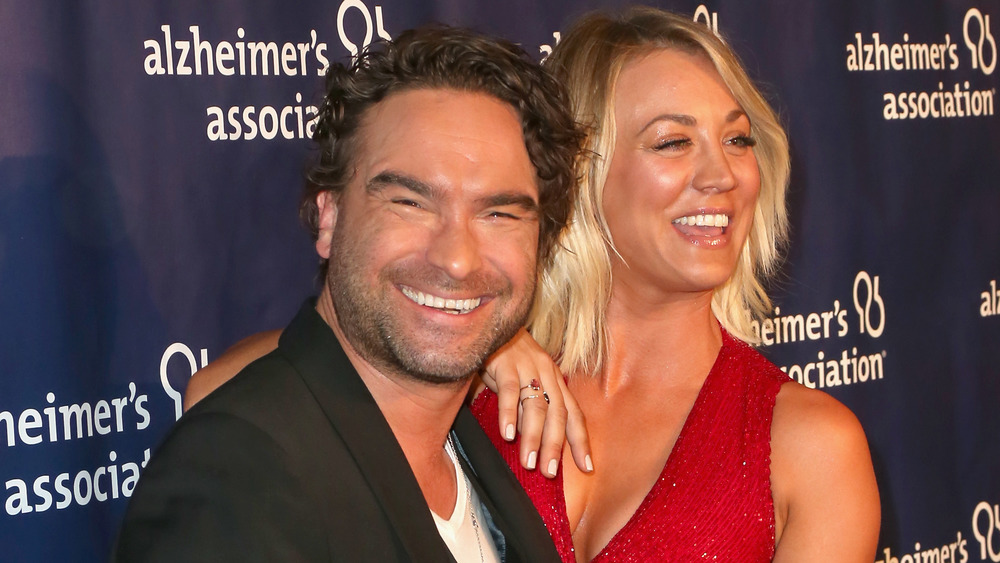 Frederick M. Brown/Getty Images
As fans know, Penny and Leonard would eventually get married on The Big Bang Theory (via People). But Cuoco and Galecki are just friends...who dated for more than a second. Again, they mutually claim their friendship is rock solid and that there were no hurt feelings after their romance ended. As Galecki has said, "We're dear friends, still. Kaley's not just an ex, she's a part of my life. It was a wonderful relationship" (via Fox News).
Still, the actress joked on Shepard's podcast that she and Galecki secretly wondered if Penny and Leonard's storyline's trajectory was in any way an attempt to mess with them post-breakup. "Johnny and I talk about it and I think [Chuck] did that on purpose — just to f**k with us. If I was with him, I would ask him because that came out of nowhere. All of a sudden these characters were all up on each other."
Perhaps we will never know if Cuoco's theory is based in reality. But it is fun to wonder!