Here's What Billie Eilish's Therefore I Am Really Means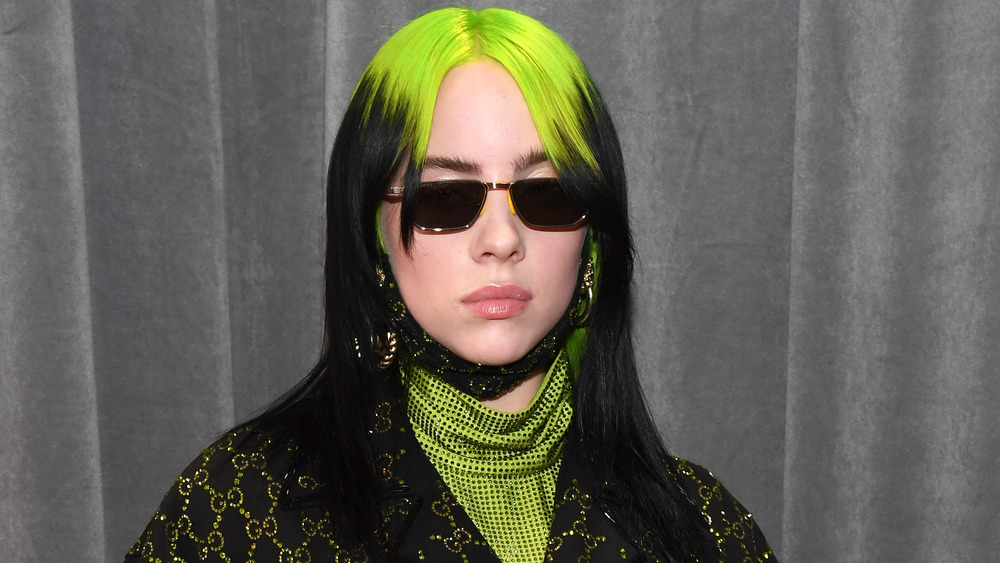 Kevin Mazur/Getty Images
Billie Eilish dropped a new single and video on Nov. 12, 2020, and much like the philosophical reference to Descartes in the title, "Therefore I Am" is sparking constructive debate amongst fans and critics about what the young songstress is trying to convey, and that seems to be the point (via Cosmopolitan). Whether Eilish is delivering a blatant middle finger here to body-shamers or simply an anthem for living your life on your own terms, she is certainly showing a different side of herself and her music with the new track. And on top of that, you'd be hard pressed not to find yourself drawn to the beat and sass conveyed in the lyrics – regardless of your interpretation.
Compared to "My Future," which debuted earlier this year, "Therefore I Am" has a carefree feel to it that is bolstered by the more aggressive and less angsty lyrics than fans are used to. But for those waiting for Eilish to spoon feed them her muse and inspiration for the new track, it's not going to happen. She explained to Alternative Press, "You know, this song is very, very up for interpretation. I'm very curious to see what people get from it and also what they feel when they hear it. I don't know. But yeah, it's a little mean. I love it." 
Billie Eilish wants fans to find their own meaning in Therefore I Am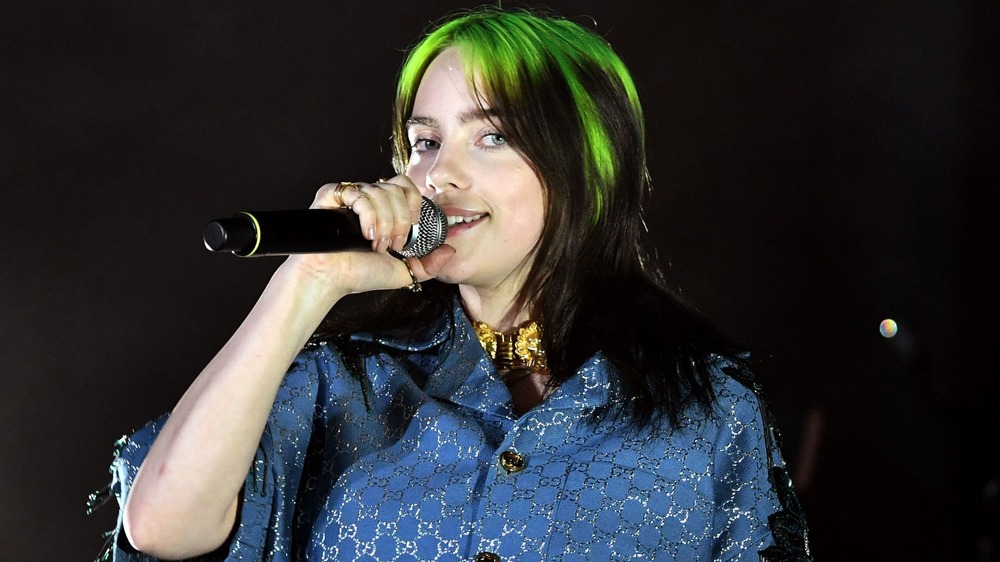 Emma Mcintyre/Getty Images
Perhaps the true meaning of "Therefore I Am" is that there is no defined meaning at all. It's a philosophical ideal meant to reflect subjective emotion from each person. An anthem for women to embrace their power, embrace their life, without any "man" defining what that is. With a chorus that boasts, "Damn, you think that you're the man / I think, therefore, I am," and lyrics that almost seem to chant, "Stop, what the hell are you talking about? / Get my pretty name outta your mouth," Eilish creates a fun and simultaneously powerfully rousing melody that harkens back to Beyonce's "Run the World (Girls)." 
It's obvious by the nature of the video and the catchiness of the song that Billie Eilish enjoyed producing the track and the controversy it may cause. She revealed to Alternative Press, "It was very fun to complete. It was fun to record, especially because it's like ... I feel like you can hear it." And while fans will debate the reason "Therefore I Am" is such a departure from her usual sound, Eilish keeps thing mysterious by simultaneously hinting that the whole thing is both a joke and "so real." After referencing her own lyrics, she continues, "I love it. It feels like me. I feel like the rest of them also feel like me, but I think this one is more like ... If I think about it from an outside perspective, this one I'd be satisfied if I was a fan."