Aldi's $30 Thanksgiving Meal Is An Incredible Value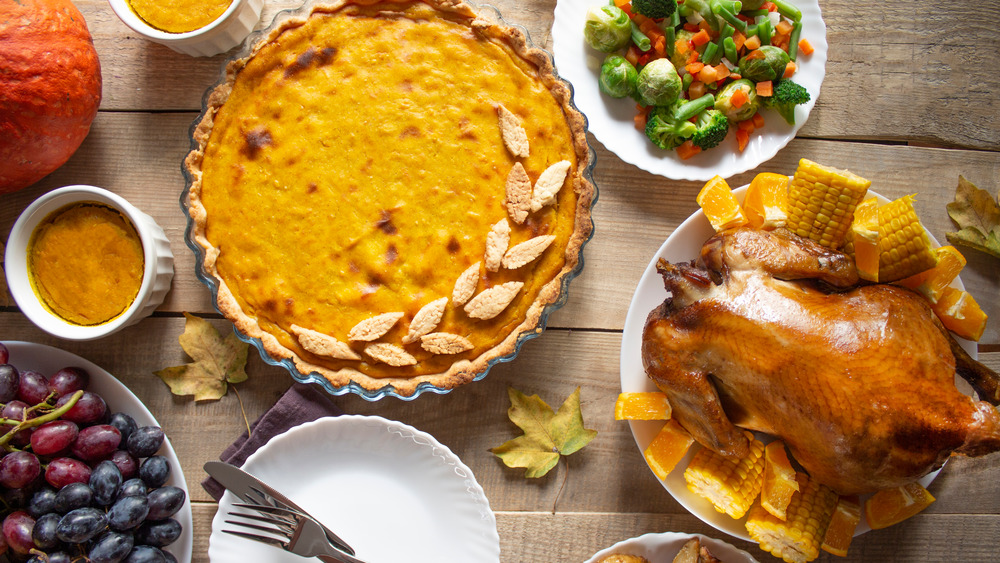 Shutterstock
While the holidays are some of the happiest times of the year, they also tend to be one of the most expensive times, too. If you want to have a super festive and delicious Thanksgiving feast but need to stick to a budget, there are actually quite a few pretty clever ways to save your money throughout the holidays.
Aldi has got your back if you're looking to cook a budget-friendly feast. According to a press release, Aldi is hoping to ease the financial stresses of Thanksgiving by offering a comprehensive shopping list of Thanksgiving goodies that come in at under $30. The press release explains, "Though Thanksgiving may look different this year, ALDI once again gives shoppers unmatched prices on everything they need for a traditional holiday meal. From the Butterball turkey to the sides and desserts, ALDI has it all for less than $30 — offering an even lower price for the meal than in 2019," (via PR Newswire). Sign us up!
Aldi is supporting customers and employees alike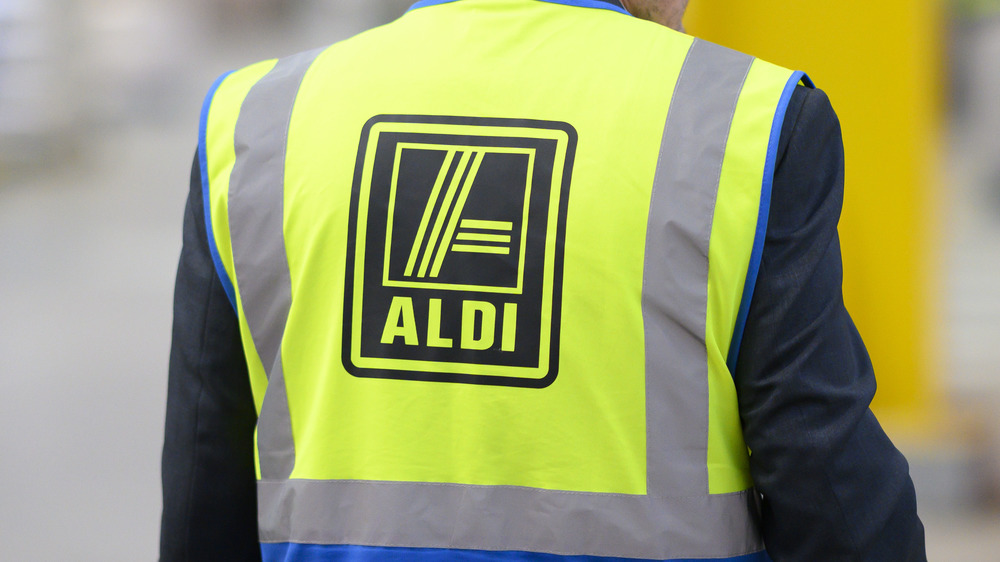 Matthew Horwood/Getty Images
It's no secret that among the many challenges that this year (and the pandemic) have thrown at us, the economy has taken quite a beating. This hasn't only had an effect on businesses, but everyday people and their wallets. Aldi's dedication to helping shoppers afford a lush meal is honestly a huge deal to Thanksgiving fanatics who just want a delicious turkey meal that won't cost an arm and a leg.
But it's not just its customers that Aldi is looking out for. This year, Aldi will be giving all of its employees two $30 gift cards to show its thanks. According to the press release, "It's our honor to offer each of our employees a Thanksgiving meal on us," says Jason Hart, president and CEO of Aldi US. "And with so many people in our communities facing difficult times, we felt it was important to give our employees a way to pay it forward to someone in their life who could use it."
How much money is Aldi really helping you save?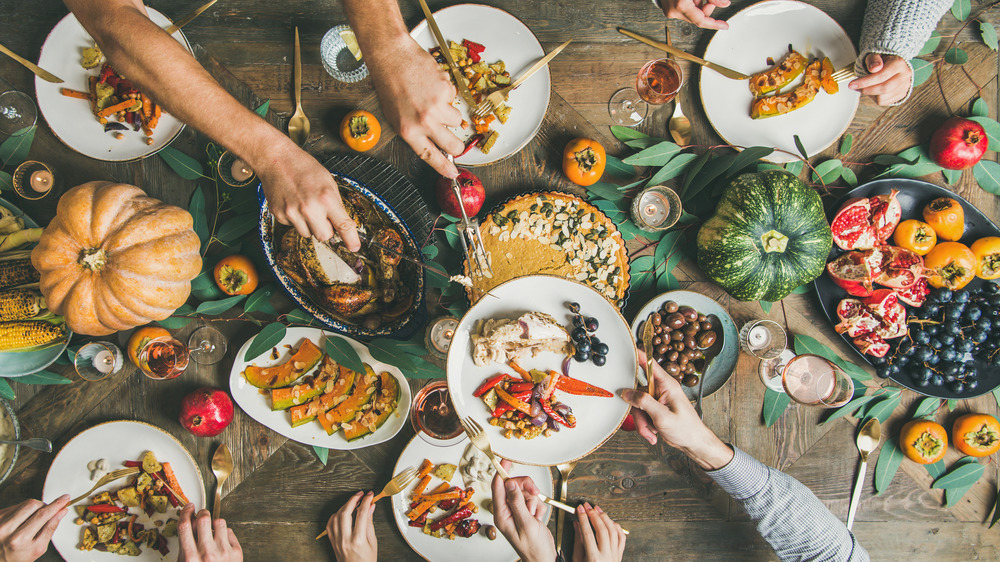 Shutterstock
So, how much of a steal is Aldi's Thanksgiving offer? Well, according to USA Today, the average Thanksgiving dinner could set you back about $61.72. That hypothesized price is after a feast consisting of stuffing, potatoes, rolls, green beans, fresh cranberries, and any dessert related ingredients. Other grocery delivery services have made Thanksgiving lists similar to that of Aldi, which can cost upward of $53.15 (Peapod) and even $86.24 (Fresh Direct) (via CNBC).
In light of the pandemic, food delivery services have become something of a life saver for families all across the world — and Aldi is no exception. Hart wants people to know that Aldi has expanded its contactless delivery and pickup options, which should make it easier and safer to access not just Thanksgiving dinner, but groceries in general. And when it comes to in-store shopping, Aldi has no interest in backing down on its regulations. "The safety measures ALDI introduced to reduce exposure to COVID-19 remain in place."