Good Bones' Mina Starsiak Hawk's Latest Project Has Fans Excited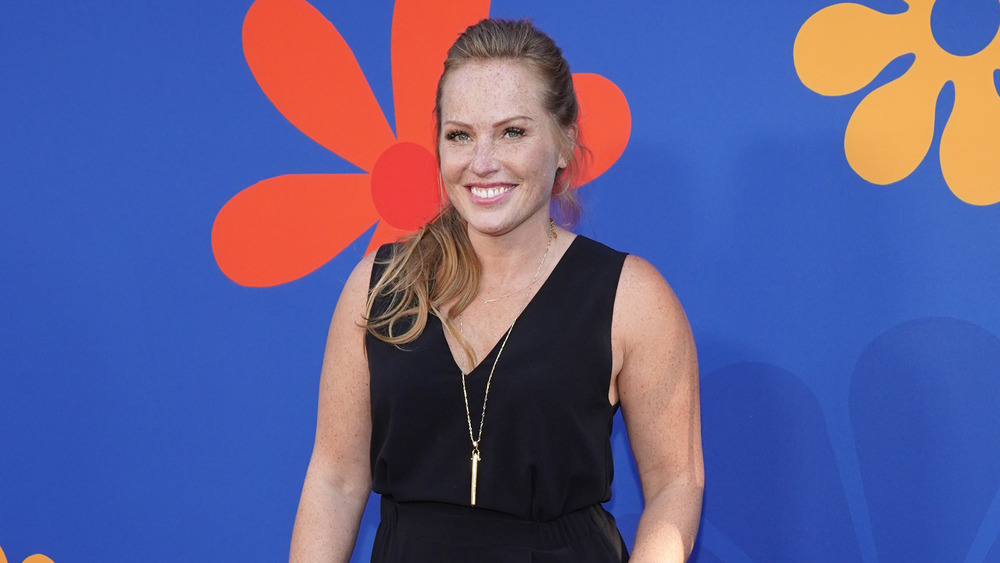 Rachel Luna/Getty Images
We may receive a commission on purchases made from links.
Just as HGTV's Mina Starsiak Hawk welcomed her second child, a girl named Charlotte Drew, in September, the Good Bones star is giving birth to a new project (via Today). Although we are used to seeing Starsiak Hawk renovating homes with her mom, Karen Laine, this endeavor will be less down and dirty, but equally impactful.
The mom of two announced on Instagram she has written a children's book, and it will be available to fans in February (via Pop Culture). Built Together is the name of the tome, and it pays homage to all different kinds of families. "Sooooo excited!!!! I've been working on this book for two years and it's FINALLY available for pre order!!!!" the new author captioned a photo of herself holding up the book, adding, "Please spread the word; tag friends who would relate to or want to share the message that there are ALL kinds of families made in ALL different ways and they're all imperfectly perfect. And throw in some cute construction fun bc it wouldn't be me without that!"
Mina Starsiak Hawk blends her home and family building experience
Built Together, which fans can pre-order on Amazon, is described as a mix of humor and heart, while celebrating diversity "as you are reminded just how wonderful it is to be part of your own unique family." The description also reads, "Strong families, like strong houses, have sturdy foundations built on trust, love, and a whole lot of TLC." Clearly as the title suggests, this book ties in Starsiak Hawk's experience rehabbing homes as it relates to creating a family, no matter how it comes together.
According to House Beautiful, the illustrations in the book represent her and husband, Steve Hawk, as well as their two kiddos, Charlotte and big brother, Jack. Meanwhile, on her Instagram Story, the newly-minted children's book writer joked about her new project, "it's like the cool thing, everyone works on a kid's book now" (via Pop Culture). She also elaborated on the theme of the book, saying, "It's a good way to show kids that your family's who you make it. And I always talk about how it takes a village, so it's just kind of about how you create your own village."