Are The Auctions On Flip Or Flop Staged?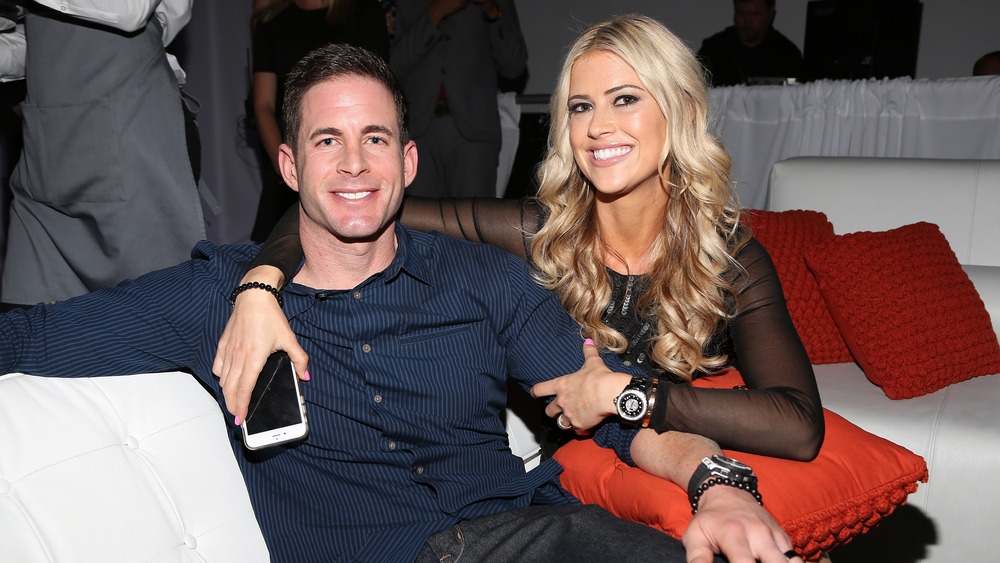 Alexander Tamargo/Getty Images
Reality TV should often be taken with a grain of salt — we know this. Even certain elements of a show can be totally real, while others are not at all. Case in point: Christina and Tarek El Moussa (she is now Christina Anstead) appeared to be the perfect couple as they rehabbed formerly hopeless properties on HGTV's Flip or Flop. Then, their marriage imploded and they are now divorced, leading some viewers to feel like they'd been lied to (via Cosmopolitan).
It's been a minute since this seemingly ideal duo split — but they are still filming episodes of their top-rated home makeover show together. At least their business relationship is real! Speaking of real, it might surprise some fans to learn that the auctions in which Christina and Tarek buy homes to flip are not staged according to the stars themselves.
"Real estate auctions where we buy are real," the newly engaged dad of two said, adding, "I must have cashier's checks to buy cash (I lost a 20k check once, that was a nightmare)" (via Cheat Sheet).
What you don't see on Flip or Flop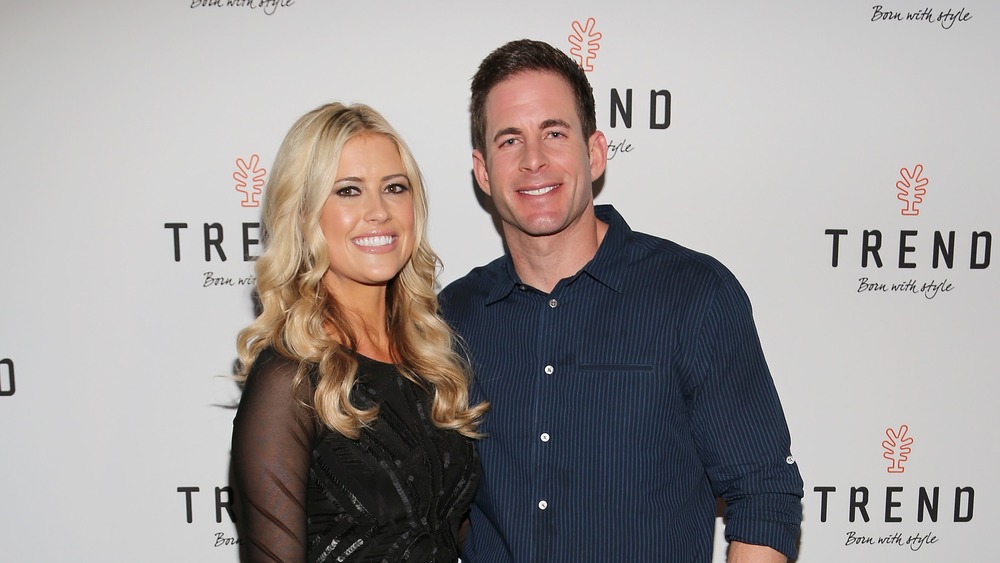 Alexander Tamargo/Getty Images
Okay, so the auctions on Flip or Flop are real. Phew. But that doesn't mean viewers are let in on every single financial step involved in flipping a property — and the reason behind that decision may surprise you.
"I didn't start with a lot of money, I proved myself and grew a business based on my business plan and track record. All the profits you see on show are real but I split that with my partner. They don't show that on the show because it's confusing for the audience to understand," Tarek further explained according to Country Living. We agree that watching Christina pick out a backsplash for a kitchen is far more interesting!
The outlet also states both Tarek and Christina have tried to be as transparent as they can about their finances, and the process involved in flipping houses. Somehow, we feel so much better tuning in now that we know that!