Taylor Swift Made A Sad Confession About Dating In The Public Eye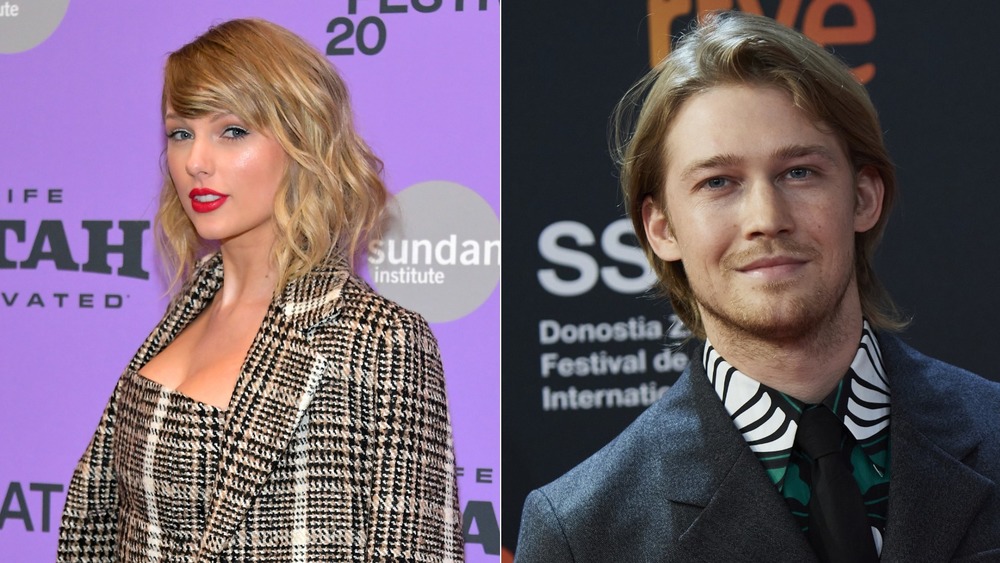 Neilson Barnard, Carlos Alvarez/Getty Images
Dating in normal circumstances comes with a lot of pressure. No matter how long you've been together, you second guess your words because you want to say the right thing, you overthink every action or inaction and worry about what your partner is thinking at all times. When you love someone, you will do everything you can to make them feel safe, valued and appreciated. But having outside factors interfere can put a lot of strain on your relationship.
Now add living your life under a microscope, and that pressure will feel even more unbearable. Lyrical genius Taylor Swift knows the Hollywood game well, and has dealt with her relationships being dissected in the public eye for awhile. With each single, album and music video she releases, hundreds of fan theories will pop up speculating who she's dating, whether she's calling out an ex, if she's throwing shade at another celebrity and more. While Swift has spoken about her relationships before, she has been noticeably quieter this time around. Swift was first linked to actor Alwyn in 2017, yet only drops subtle (and sweet) hints about him in her music, including on albums Lover and folklore. But after facing criticism about her dating life, it's clear why she's more reserved, considering double standards in the music industry that praise male artists like Ed Sheeran for writing about their love lives (via Bustle).
Surprisingly, Swift got candid about her relationship with Alwyn in a Rolling Stone interview with a music legend.
In a rare move, Taylor Swift opened up to Beatles icon Paul McCartney about the impact of dating under a lens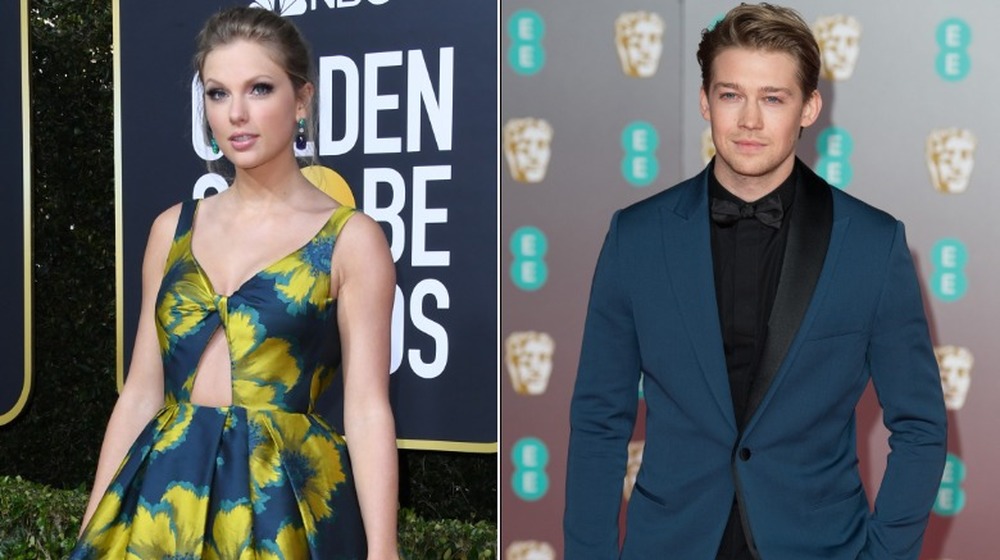 Jon Kopaloff, Jeff Spicer/Getty Images
In an interview for Rolling Stone, Swift broke down the meaning behind her song "Peace" and revealed it's very personal. She told rock legend Paul McCartney about her struggle being in the public eye while keeping her relationship private. "I know you have done a really excellent job of this in your personal life: carving out a human life within a public life, and how scary that can be when you do fall in love and you meet someone, especially if you've met someone who has a very grounded, normal way of living," she explained (via E! Online). She added feeling anxious when paparazzi follow them, and having no control over the eventual headlines that drop.
Despite her frustrations at this invasion of privacy, Swift was adamant that Alwyn is more than understanding. "But I think that in knowing him and being in the relationship I am in now, I have definitely made decisions that have made my life feel more like a real life and less like just a storyline to be commented on in tabloids. Whether that's deciding where to live, who to hang out with, when to not take a picture...it's really just trying to find bits of normalcy," she explained.
Celebrity or not, no one deserves constantly having their relationship poked and prodded, or having to look over their shoulders even at home, period.