Taylor Swift Lyrics That Are Surprisingly About Joe Alwyn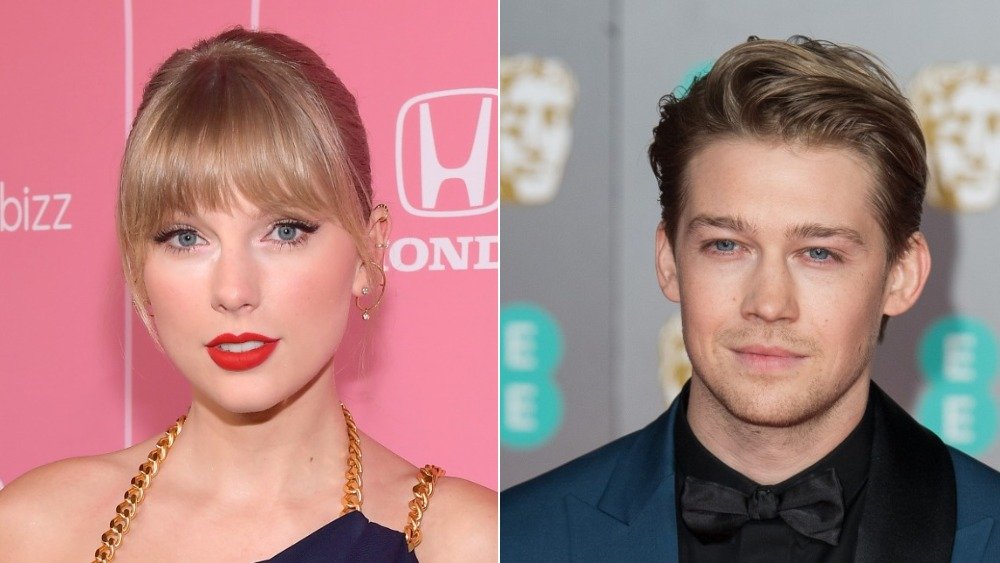 Matt Winkelmeyer, Jeff Spicer/Getty Images
It's no secret that Taylor Swift draws inspiration from her real life when writing her music. For years, Swift has chronicled her love life in her songs, often leading to speculation about just who a particular song is about. It tracks, then, that many of her recent songs — including those on her newest album, Folklore, are about her current beau, Joe Alwyn.
Alwyn, for the record, is cool with his girlfriend using their relationship as song inspo. "It's flattering," he told The Sunday Times in 2019 (via People). 
Given that Swift is super secretive about her relationship with Alwyn and doesn't discuss it publicly, though, it falls to fans to do some sleuthing about which lyrics are about her sweetheart. Sometimes, things are pretty obvious, like with the song "London Boy" from Swift's album Lover. It's apparent that this song is a nod to Swift's British boyfriend. Other songs, though, take a bit of decoding.
Folklore's Invisible String is probably about Joe Alwyn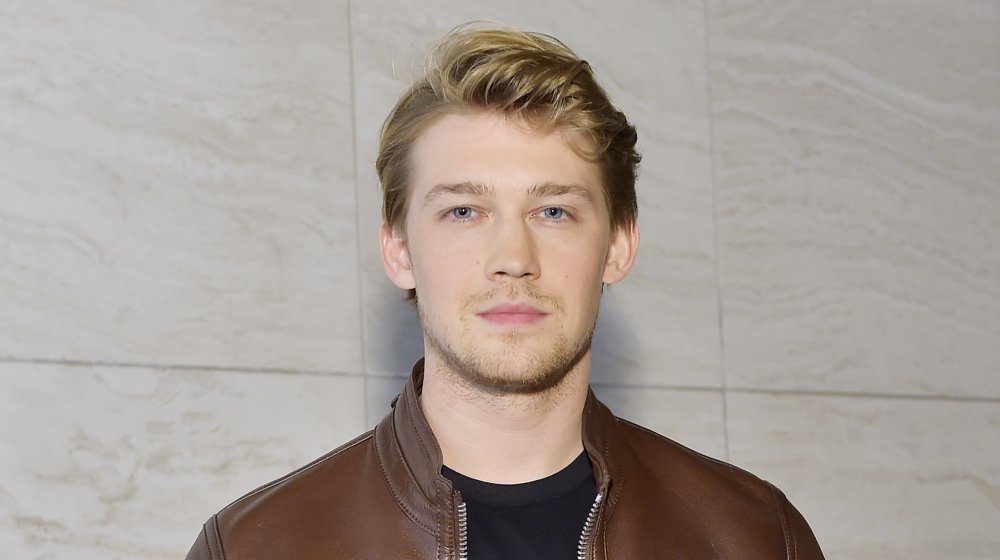 Stefanie Keenan/Getty Images
The song "Invisible String" from Swift's new album, Folklore, seems like it's about her relationship with Alwyn. The lyrics, per Genius, refer to a strong connection — perhaps the connection between Swift and Alwyn? Swift sings, "And isn't it just so pretty to think / All along there was some / Invisible string / Tying you to me?"
The song also refers to Centennial Park, which could be a nod to the 132 acre Centennial Park in Nashville, Tennessee. Nashville, as Swifties know, is the singer's adopted hometown and one of the first places that Swift and Alwyn were spotted together as a couple back in 2017 (per the Daily Mail).
Swift also mentions someone wearing a teal shirt while working at a yogurt shop as a teenager. While this seems like it could be a throwaway line as Swift and Alwyn didn't even know each other as teens, Alwyn did, indeed, work at a yogurt shop when he was younger. "I did have this one job in London," he said in a January 2020 interview with Red. "Do you know that frozen yogurt place, Snog?"
Is the song 'Cardigan' from Taylor Swift's Folklore about Joe Alwyn?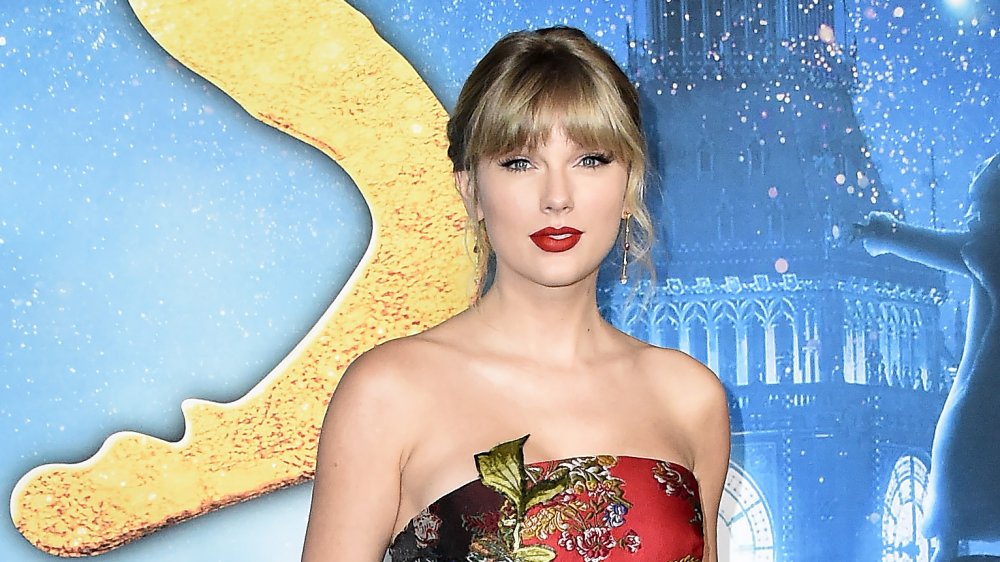 Steven Ferdman/Getty Images
The song "Cardigan" also seems like it could be about Alwyn. This might be a bit surprising as, per Genius, some of the lyrics seem like they refer to heartbreak such as "You drew stars around my scars / But now I'm bleedin'" and "I knew I'd curse you for the longest time." The song is also filled with ultra-sweet lyrics, though, like the refrain: "And when I felt like I was an old cardigan / Under someone's bed / You put me on and said I was your favorite."
Those aren't the only lyrics that seem to point towards Alwyn. Swift also sings, "But I knew you / Playing hide-and-seek and / Giving me your weekends, I / I knew you / Your heartbeat on the High Line / Once in twenty lifetimes." Who else could the song be about?
There's also the fact that Swift dropped the music video for "Cardigan" along with the album. The songwriter revealed on Instagram that she wrote and directed it herself, and also took a lot of precautions while filming it due to COVID-19. "The entire shoot was overseen by a medical inspector, everyone wore masks, stayed away from each other, and I even did my own hair, makeup, and styling," she wrote. That's the kind of effort you only put into something you really, really love... like a tribute to your special someone.