The Powerful Speech Tracee Ellis Ross Gave At The People's Choice Awards
Arturo Holmes/Getty Images
Tracee Ellis Ross is this year's fashion icon for the People's Choice Awards, and she showed up for her award with red lipstick, sleek braid, long earrings, tan suit, and thoughts about the value of fashion choices. The actor told E! "Being named a Fashion Icon by the People's Choice Awards is definitely putting a big smile on my face. I am either at home or at work right now. Work has been a joyful, safe place to go. Coming here, every cell in my body was like 'Woooo where are we going?!'"
Ross was introduced by Tyler, the Creator. "She bleeds confidence, and her imagination knows no bounds. She's gorgeous as hell, she's smart as hell, she's confident and bold, and she has this freedom that is very rare to come by," he gushed (via The Hollywood Reporter).
Ross talked about some of her fashion choices in her acceptance speech for the award, and it sounds like a lot of thought goes into what she wears and why, like wearing all black at the Golden Globes in 2018 for the Time's Up and #MeToo movement and Black designers for when she was host at the American Music Awards. "I wear my insides on the outside."
Ross uses her wardrobe choices to help show her values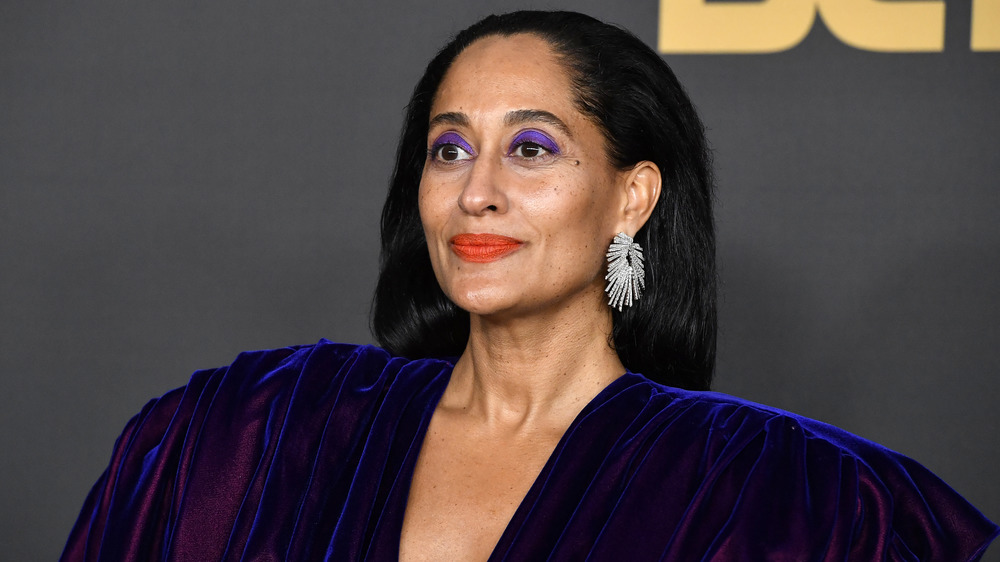 Frazer Harrison/Getty Images
The actor emphasized how much your clothing choices can be an extension of your true self to show to the world and to show what you feel matters and why. "If fashion is a thing that draws you in, then use it as a tool for transformation. Let your clothes be your superhero cape. Let fashion be your joy and commitment to the word you want to see. It doesn't matter if you wear a black tie or a Black Lives Matter t-shirt. Suit up and speak up."
Ross been a splash on the red carpet with her incredible outfits in recent years, so it's no wonder the Black-ish star is getting this award. Ross outlined where her love of fashion came from with E! "As I was coming out of the womb, I was like where is the sparkles? Where is the feathers? Give them to me! Fashion, I love fashion! Give them to me. It started very young I'd come by it honestly because my mom is Diana Ross, a fashion Icon I actually follow. My father also has impeccable taste. It started very young. In the beginning for me was armor. It was a way that I kind of protected myself and made sure that the world was seeing me the way I wanted to be seen, and now it's a form of creative expression, and I have to say that clothes fuel me."