What You Didn't Know About Tyler The Creator And Tracee Ellis Ross' Relationship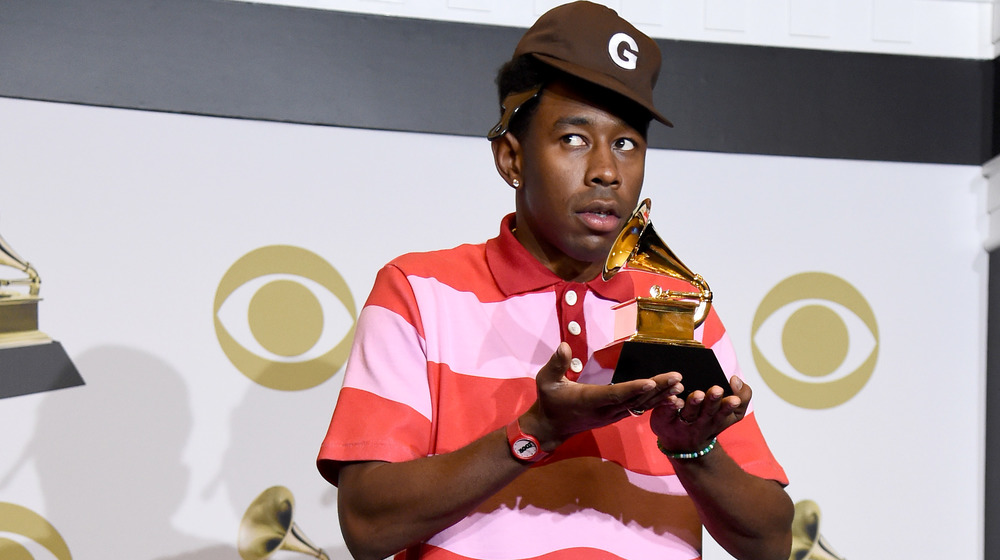 Amanda Edwards/Getty Images
You know those friend groups that you just wish you could be a part of? Well for us, that's the friendship between Tyler, the Creator and Tracee Ellis Ross. On their own, these two are talented, inspiring, and totally unique — but together? They're the ultimate squad goals.
Born into a family of fame, Ross' mother is the remarkable musician Diana Ross. Ross was hugely inspired by her mother and used her incredibly successful career as motivation to develop her own. While her mom was such an icon, Ross stands by the belief that she "never grew up in her shadow. [She] grew up in her embrace" (via YouTube). Ross has come into her own as an actress, producer, singer, political activist, and so much more throughout her career.
Tyler, the Creator, on the other hand, wasn't born into any royal families, but has managed to carve out his own successful niche in entertainment. Rapper, musician, producer, visual artist, and style icon Tyler Gregory Okonma hasn't met a form of entertainment that doesn't suit him. Perhaps best known for his niche alternative hip hop music, the 29-year-old has made a career for himself in being completely unapologetically himself — as well as totally talented.
But what do these two powerful forces have in common? Well, they're best friends.
They are each other's biggest fans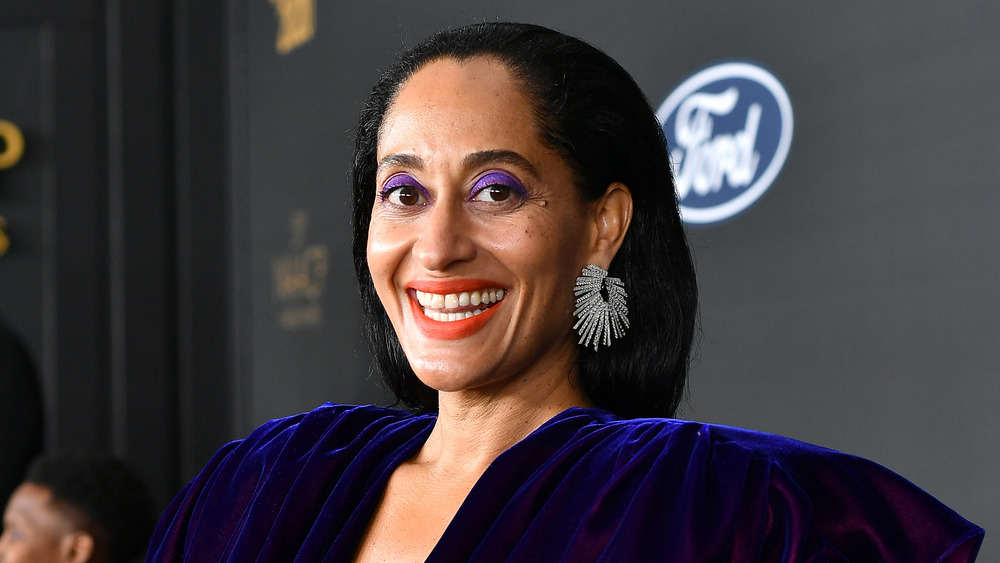 Paras Griffin/Getty Images
Think the two make an unusual pairing? Well so does Ross. "Externally, I don't know that people would think we have so much in common," she told Interview Magazine. But in this informal interview, which is really more like a casual conversation, the two continue to gush about their friendship. They agree that their relationship is so strong because they're both so comfortable being themselves around each other, which the two agree is a sort of "freedom" and a "superpower."
Ross and Tyler can't remember exactly how they met. But Tyler does recall that he was hanging out with ASAP Rocky one night when he bumped into Ross, and they "ended up hanging out." That night, they bonded over music and experiences and a mutual love for cheese — and their friendship grew from there.
What's so pure about their friendship is how fond they are of one another. Ross loves Tyler's music — she hates mosh pits and concerts but loves watching Tyler perform live. She even appeared in one of his music videos for his song "EARFQUAKE" (via YouTube). As for Tyler? He's obsessed with Ross' sense of fashion — so much, in fact, that at tonight's People's Choice Awards, Ross received the Fashion Icon Award that was presented by Tyler. "You dress so f****** well," he gushed. "You know proportions and silhouettes... I was like, 'Oh my god, she's not only funny, but she's also on her s*** and she knows how to wear pants.'"