COVID-19 Vaccine Maker Moderna Is Turning Heads With Its Announcement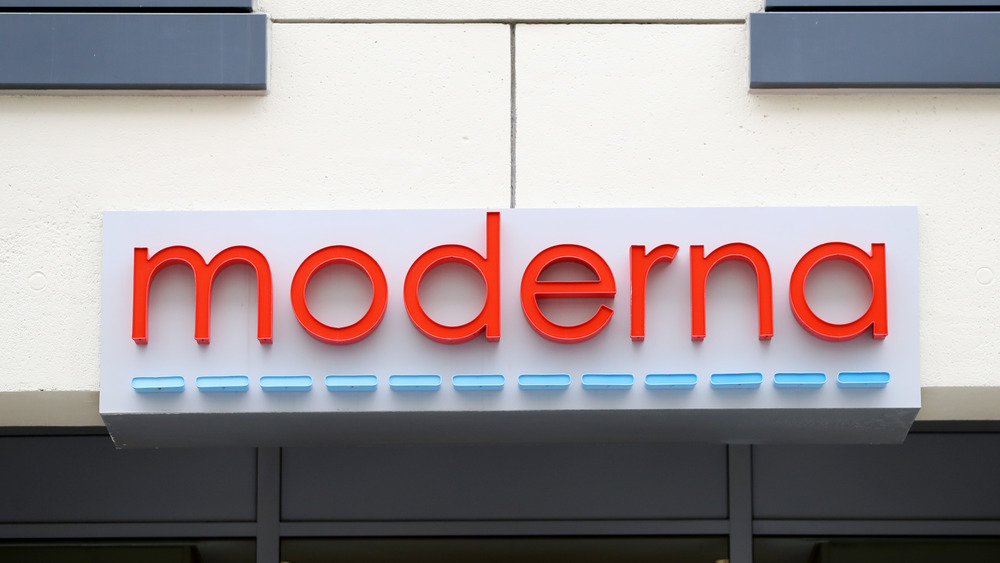 Maddie Meyer/Getty Images
While we're grappling with the reality that the U.S. now has 11 million COVID-19 cases, researchers at one U.S. drug company tell us they may have discovered a second vaccine that can be used against the coronavirus. Just one week after international drug giant Pfizer announced it had seen positive results arising from its work to develop a vaccine, drug company Moderna is also saying that early data shows its shots appear to be nearly 95 percent effective against the virus (via Associated Press).
Moderna's vaccine, which is being created in cooperation with the National Institutes of Health, was used on 30,000 volunteers who were administered either the drug itself or a placebo. In analysis of about 100 cases of confirmed COVID within the study participants, only 5 cases were reported among patients who had the real vaccine. Pandemic expert Dr. Anthony Fauci said the results were "really quite impressive ... now we have two vaccines that are really quite effective." 
According to Today, Fauci also thinks that "that by the end of December there will be doses of vaccine available for individuals in the high-risk category" from both Moderna and Pfizer. But his optimism comes with a warning. "The virus is not going to stop and call a time out. The fact that help is on the way should spur us even more" to employ safety measures such as mask-wearing and social distancing.
Moderna is part of Operation Warp Speed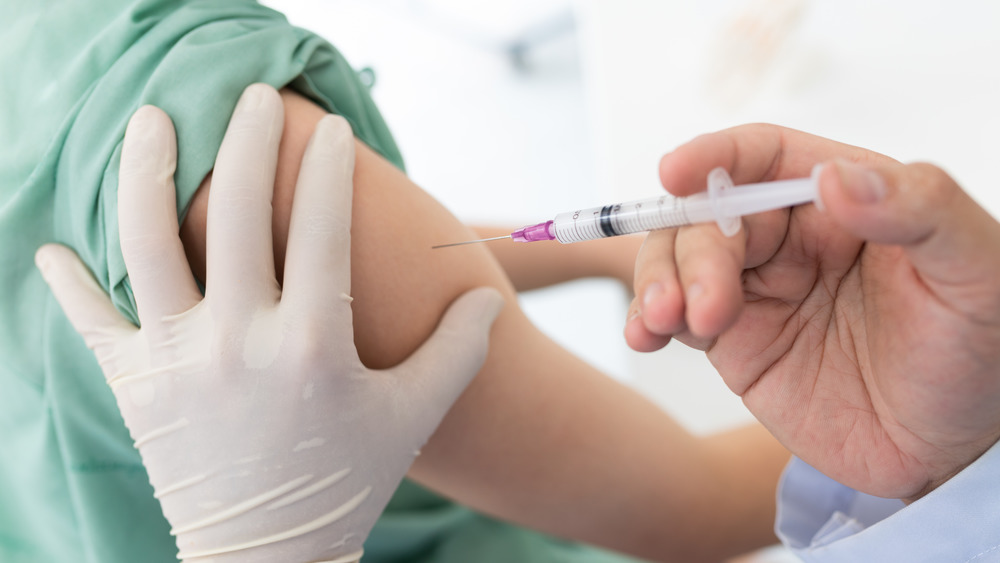 Shutterstock
Unlike Pfizer, who took on the financial risk of developing a vaccine on its own and put in $2 billion of its own funds into developing a vaccine, Moderna is a part of the Trump administration's Operation Warp Speed, and it got $2.5 billion to support the research, development, and manufacturing of the vaccine (via The Washington Post). 
The vaccines and its results now have to be studied by the Food and Drug Administration, and there are signs that the shots, which come in two doses, might be made available to high-risk groups, like health care workers and those who are likely to develop a severe form of COVID-19, before the end of the year. Once all those who belong in the high risk group are vaccinated, it's possible for the injections to then be given to the rest of the population by April. 
The Moderna shot has mild to moderate side effects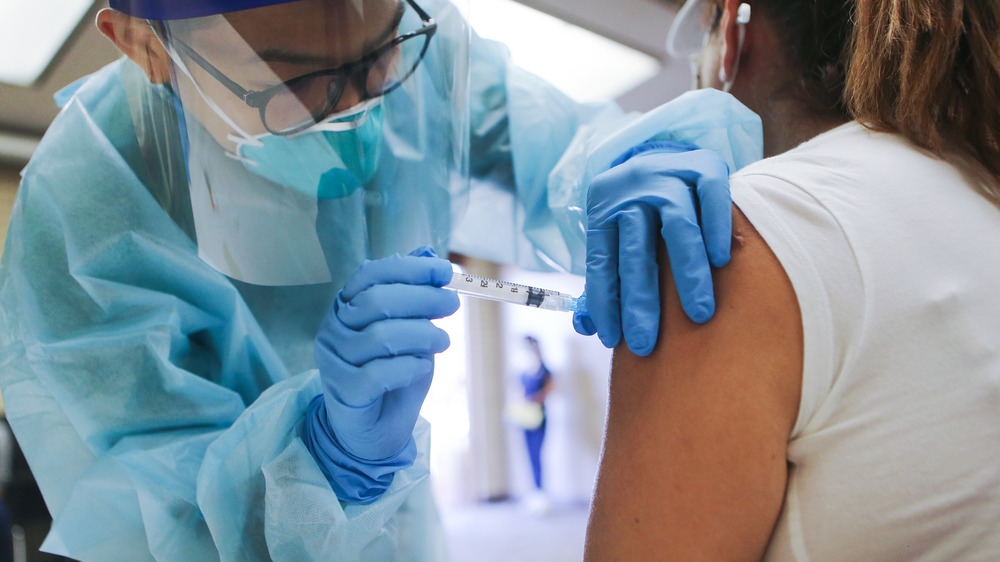 Mario Tama/Getty Images
The Moderna shot reportedly has side effects that include fatigue, muscle pains, and tenderness around the injection site after the second dose (via AP). As with the Pfizer shot, Moderna's results came with a caveat: The vaccine's efficacy rate could go up or down as more trial results are reported. And no one knows how long the protection from the vaccine will last — but Stat News says this can only be determined after more people are vaccinated. Then, there are the concerns from scientific journals that Moderna's results, like Pfizer's, were announced through a press release and not a scientific article, which means few details of the trials are known to the public.
The companies also have to work out the logistics of transporting the vaccines. Pfizer needs its vaccine to be stored in sub-zero, -70C conditions, but Moderna has said its vaccine can be stored in refrigerator conditions for a month, and in a freezer for up to six months (via The Washington Post).