Justin Duggar Announces Big Family News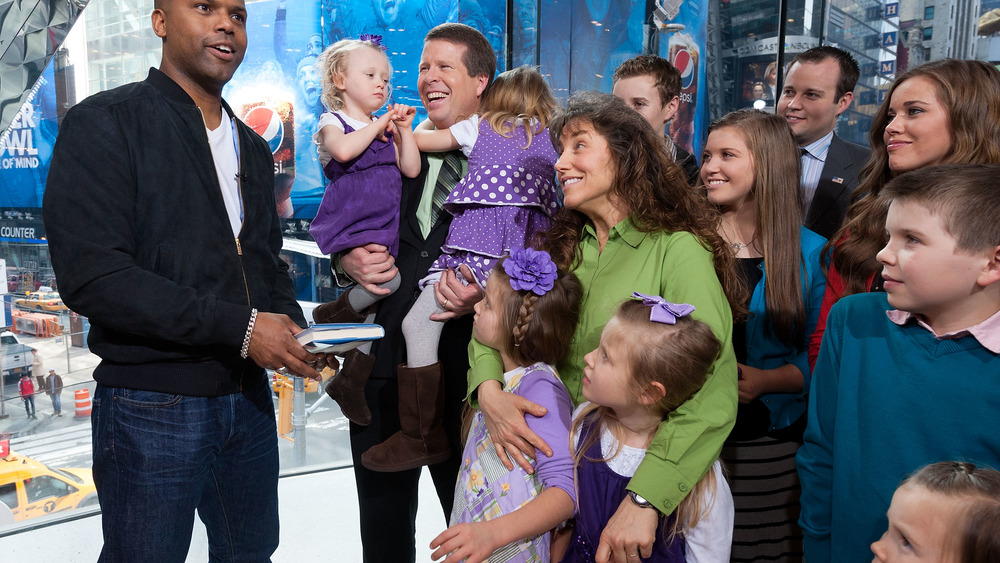 D Dipasupil/Getty Images
Justin Duggar is officially engaged to Claire Spivey. The announcement comes just two short months after the couple went public with their courtship. In an exclusive interview with US Weekly this morning, the couple said, "There is nothing comparable to finding the one you are meant to spend your life with. We know we have found that in each other. We cannot wait to be married and are looking forward to a life together of faith in Christ, love for one another and happiness!"
Duggar, 18, proposed to his 19-year-old sweetheart while the couple celebrated Duggar's birthday in Texas. Two months ago, when their relationship went public, Duggar told US Weekly: "God brought Claire in my life and I wasn't really expecting it, but he brought her along right when I needed her," Duggar said. "Ever since then, I just knew that she was the one. Claire has a lot of good qualities and I can sit here and tell you all of them, but there are so many good things that Is see in her. I'm so blessed to have her in my life."
The couple will appear on Counting On
The two teenagers' families have known each other for nearly twenty years, so the couple coming together in marriage will be celebrated by the loved ones of both the bride and groom. While Duggar's parents, Jim Bob and Michelle Duggar, married on July 21, 1984 and subsequently birthed, raised, and home-schooled nineteen children, those children have not all gone on to follow in those conservative Christian footsteps (Entertainment Tonight). It appears, however, that Justin and Claire, with their mutually devout beliefs, will likely live out a marriage not too dissimilar from that of Duggar's parents. We can't be sure, of course, and so fans will be able to watch the young lovers' romance and future unfold on the upcoming season of TLC's Counting On. The show is a spinoff of the popular but now-cancelled Nineteen Kids and Counting and has had eleven seasons of its own.
Claire said of Duggar, "I'm really looking forward to the memories to come spent with him. I'm excited to see what the Lord holds for us in the near future" (via US Weekly).