What You Didn't Know About YouTube Star Jake Paul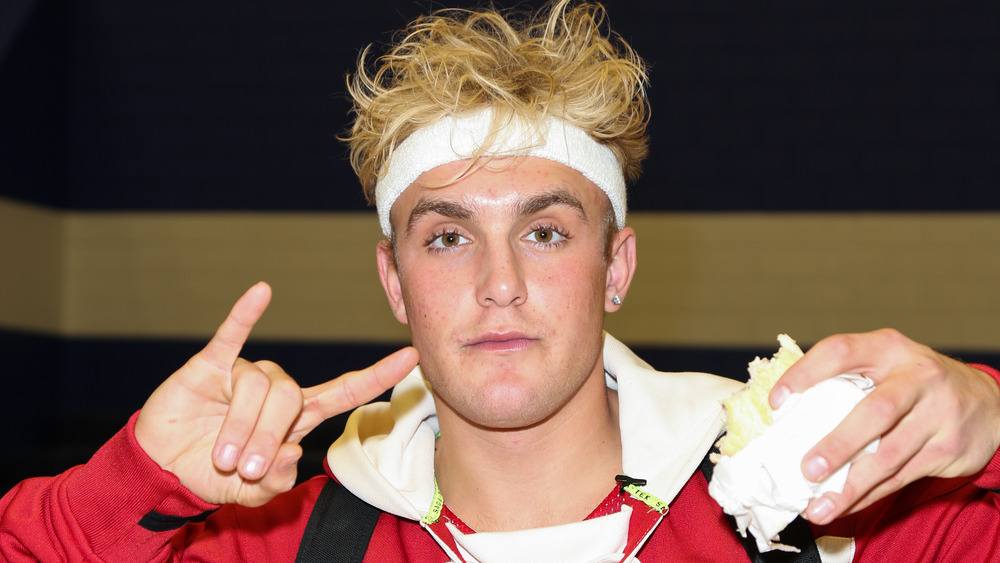 Paul Archuleta/Getty Images
Jake Paul is in trouble again. The controversial YouTuber enraged Twitter after another badly timed and frustratingly arrogant message. Paul, brother of fellow controversial YouTube star Logan, bizarrely tweeted, "I create the first content house — Then there's 500 content houses. I start boxing — Now every influencer is a boxer. What's next? Y'all gon' get raided by the FBI on purpose?" Almost immediately, users piled on Paul for claiming he paved the way for content houses, boxing, or indeed anything else.
As The Independent reports, Our2ndLide and Sidemen, to name just a couple, were created before Paul's Team 10 house. Likewise, Joe Weller and co-star Theo "Malfoy" Baker had the first amateur boxing match between influencers back in 2017. As for the FBI raid, which seems an odd thing to brag about, Paul's home was raided in August after he was caught on camera looting in Arizona. One user advised Paul was giving them "secondhand embarrassment," while another accused him of "speaking out of his a**."
Is Jake Paul leaving YouTube for boxing?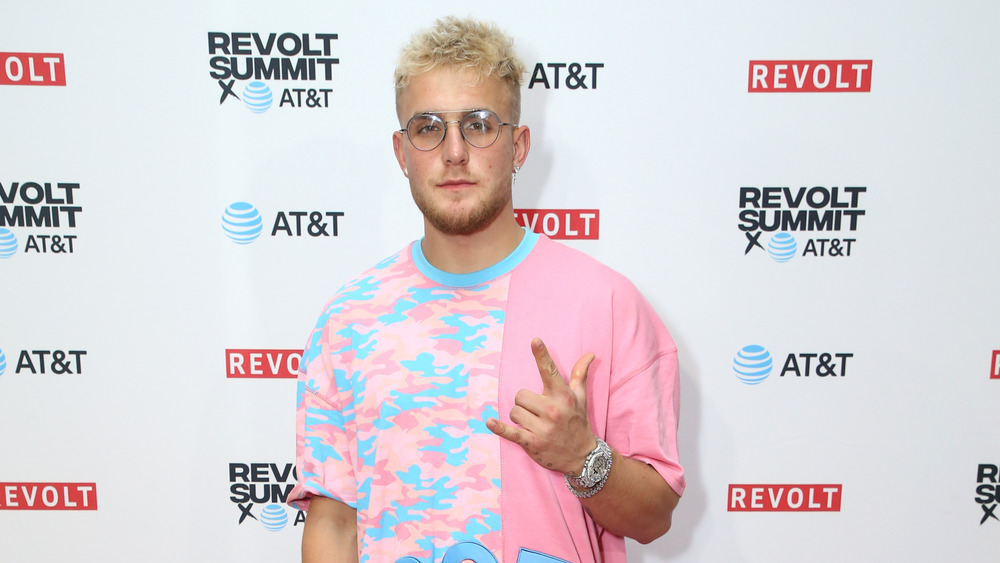 Phillip Faraone/Getty Images
As The Sun reports, Paul made his boxing debut in January, triumphing over fellow social media star AnEsonGib after just one round. He's currently training to fight ex-NBA star Nate Robinson, promising to send him "back to retirement" in a recent Instagram post. The YouTuber is deep in his training regimen ahead of their November 28 bout. Robinson is getting in the ring for the first time.
Paul advised The Mayweather Channel, "I want to prove to people that I'm a ... legitimate professional boxer with skill and someone that people should be scared of. I have knockout power, I'm dangerous, and to me that's super important ... that's just going to take multiple fights to prove that." The YouTube star wants to fight Conor McGregor in future, suggesting, "Whoever wants to get in the boxing ring with me, I want to be able to do it and beat them." 
Jake Paul is no stranger to controversy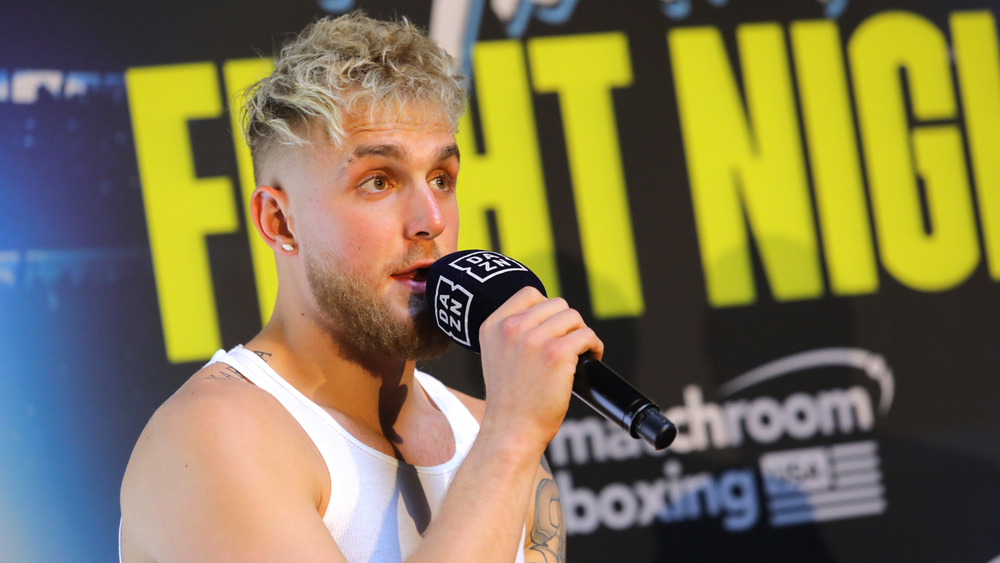 Jc Olivera/Getty Images
Similar to his younger brother, who infamously created an international incident after misbehaving in a sacred Japanese forest, Paul isn't someone who flees from controversy. In fact, the YouTuber frequently runs towards it. As the Hollywood Reporter notes, he was fired from his first high-profile job, on Disney's Bizaardvark, in 2017 over ongoing issues with his neighbors. They described living next to the prankster as a "living hell" and a "war zone" (via NPR). The company that owned his house subsequently sued Paul for $2.5 million for damage caused by his stunts (via Tube Filter).
His subsequent career has been even more problematic, whether Paul was claiming anxiety is "self-inflicted," getting called out by supermodel Gigi Hadid for trying to get a rise out of her partner, Zayn Malik, or proudly utilizing racial slurs. He seems kind of untouchable, however, with 20 million Youtube followers. It's unlikely this latest instance of foot-in-mouth will dent Paul's considerable rise.