Here's What The Crown Got Right About The 'Balmoral Test'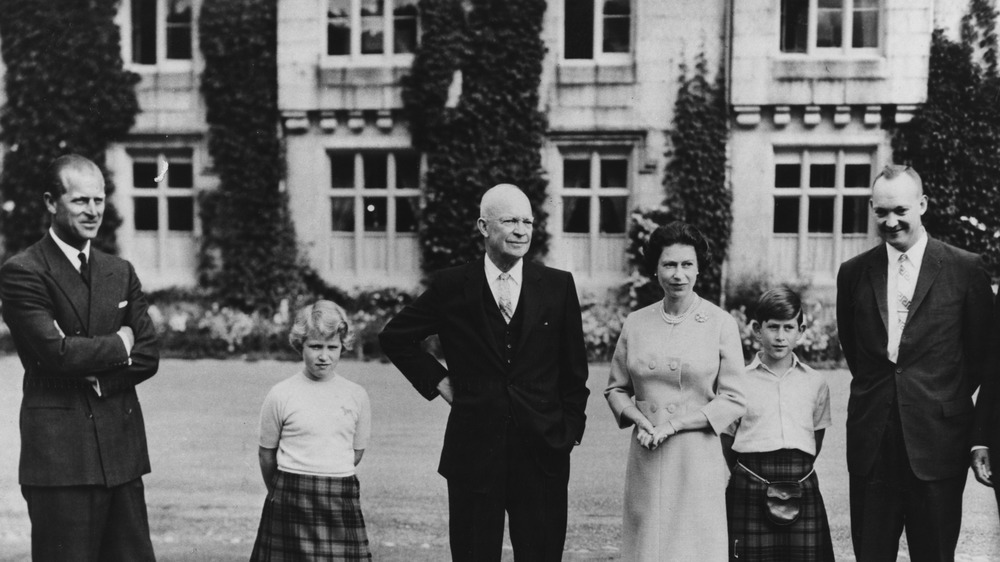 Fox Photos/Getty Images
There's a castle in Scotland where the royals go during the summer. Former British Prime Minister Tony Blair called it "a vivid combination of the intriguing, the surreal and the utterly freaky." Margaret Thatcher likened it to "purgatory" (via The Guardian). As for Princess Diana? "It's my worst time," she said of the days she used to spend there, "and I think: 'How the hell am I going to get out of this?" (via Harper's Bazaar). If you're up-to-date on episodes of The Crown, you know which castle we're talking about: Balmoral. Think of a weekend spent at Balmoral like the royal equivalent of college sorority or fraternity hazing.
Or, as Andrew Morton, royal biographer, once ominously wrote, "Those who successfully navigate the social minefield, popularly known as the Balmoral Test, are accepted by the royal family. The ones who fail vanish from royal favor as quickly as the Highland mists come and go" (via Oprah). You get the idea. As it turns out, The Crown (with poetic license, naturally) got things mostly right. Princess Diana, aristocracy herself, passed. Although, unlike in The Crown, Camilla may have had absolutely nothing to do with the occasion. Prince Charles swears that he only started his affair in 1986, long after his marriage began (via Town and Country). Margaret Thatcher failed. Among other things (and this is true IRL and in the series) because she didn't come prepared with the right, outdoor shoes. In fact, says The Guardian, Thatcher often borrowed a pair of Wellingtons for Balmoral's "windswept hillsides."
Who hasn't passed the Balmoral Test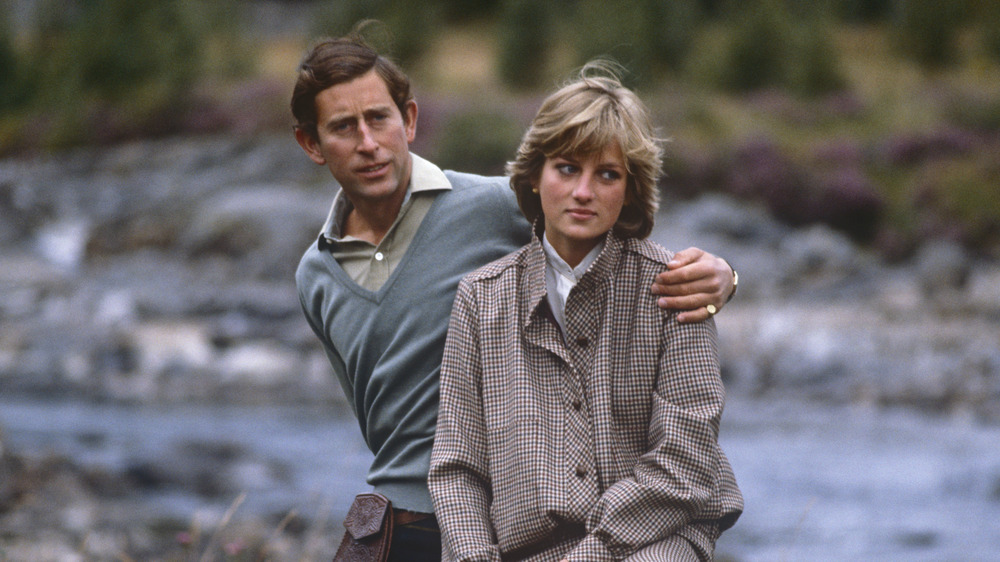 David Levenson/Getty Images
According to his biography, when Prime Minister, Tony Blair, visited Balmoral, he relied on drinks, or "true rocket fuel," to ease tensions (via The Guardian). Per Harper's Bazaar, he and his wife, Cherie Blair, didn't pass The Balmoral Test. That didn't stop them from going at it. Remember when Cherie Blair made gossip headlines for alleging "I got pregnant... because I was too embarrassed to take contraception at Balmoral? (via Evening Standard). In hindsight, Blair's probably wasn't far off the mark. Harper's Bazaar's Royal Editor, Omid Scobie, says that he's heard of guests that are "go as far as packing brand new pajamas, underwear, and toiletries so that when a maid or valet unpacks their belongings away in their room, absolutely nothing can be judged and no negative word can get back to the queen. "
Current Prime Minister Boris Johnson also failed The Balmoral Test, says Harper's Bazaar. The Mirror claims that back in 2019, Johnson scandalized the Queen when he insisted on bringing his girlfriend, Carrie Symonds, along with him on an overnight. There's a royal rule banning unmarried couples from the Queen's residences, apparently. How do you know if you're in good graces? Per The Guardian, if The Queen drives you around the estate herself, that's the "ultimate status symbol."