Howard Stern's Comments About A Trump TV Station Are Turning Heads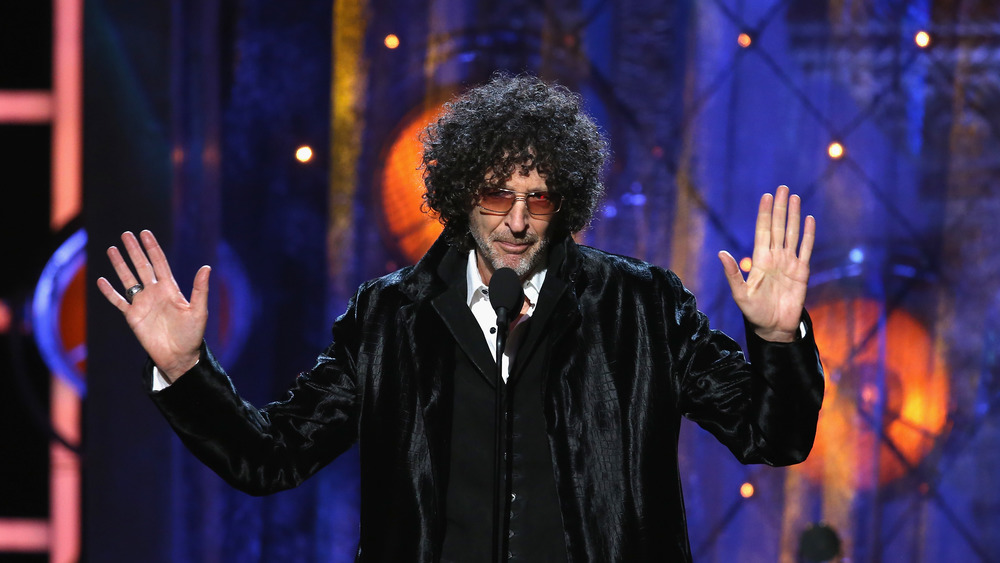 Kevin Kane/Getty Images
President Donald Trump has been distancing himself from Fox News, which made the president angry when the network predicted that Arizona would go blue and deliver votes for now President-elect Joe Biden during the days after the November 3 election (via Penn Live). Trump has even made Fox the target of some tweets, claiming that their ratings had taken a hit — and he's been urging his supporters to get their information from other conservative news sources (via Twitter). 
Now there is talk that the outgoing president could start up his own TV network to compete against Fox News, but radio shock jock Howard Stern isn't having any of it. Stern says: "(If) he thinks running the country is hard, wait 'til he has to run a news network," Stern said. "That'll fail inside of a year like all the other businesses. This is just insanity what's going on," he said (via New York Daily News).
The comments are surprising, in light of the fact that Stern and the president used to be pals. Their relationship was so solid that Trump even went to Stern's wedding; the president was a regular on Stern's radio show (via Penn Live).
"Do something good for the country," Howard Stern to Donald Trump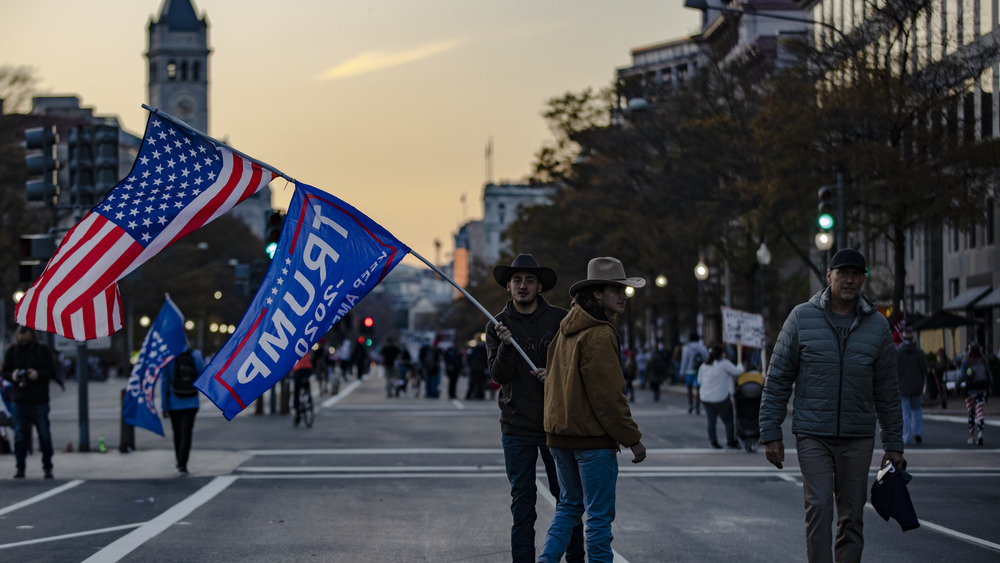 Samuel Corum/Getty Images
But that appears to be all in the past. Back in April, Stern declared on his show: "I am all in on Joe Biden ... You see the wall that's right next to you, I'll vote for the wall over a guy who tells me that I should pour Clorox into my mouth. Listen, I think we are in deep s**t. I think we could have been ahead of this curve" (via The Hill).
Stern has also said that the MAGA movement has cost him old friendships. "I've got to be honest when I tell you, it's not like I've gotten rid of friends for their political views, I just ask them not to open their mouths and tell me what they are," he says. "When someone disagrees with me about this whole situation I go 'they're idiots, they're just stupid, they're f–king dummies so I'd rather not know. It's hard for me to take anybody seriously" (via Daily News).  
Stern has one more message for his former friend. "For once do something good for the country, calm down your f—ing loony hillbilly friends and tell them you lost the election and you're going to help the transition," the radio host said. "These loonies who follow you are all worked up; they think something was taken from them."