Tarek El Moussa's Latest Post With Heather Rae Young Is Turning Heads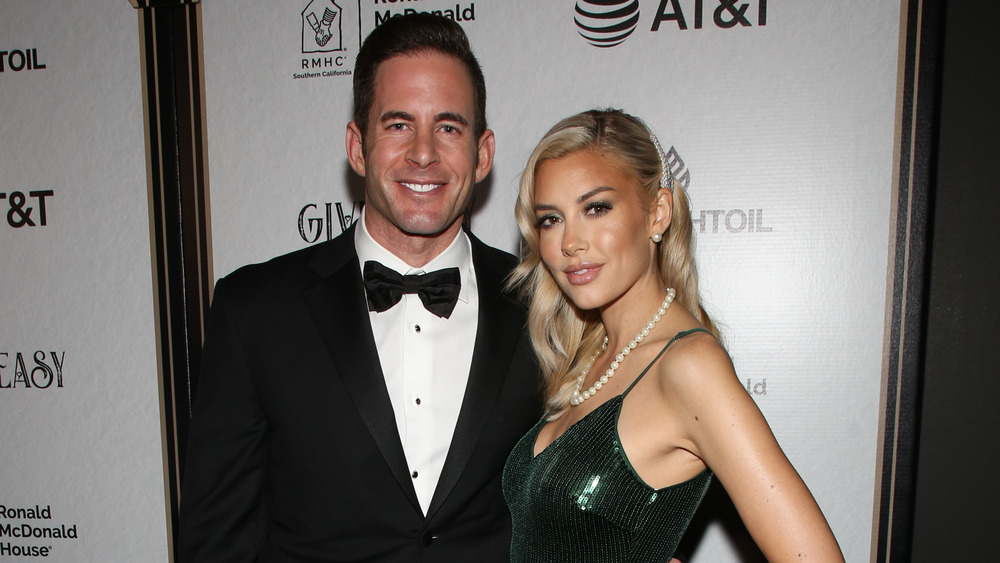 Paul Archuleta/Getty Images
Despite their very public jobs on reality television, Tarek El Moussa and Heather Rae Young have never intended on having a public — or even big — wedding. Since announcing their engagement in July of this year, the couple has hinted at possible venues, dresses, guests, etc, and appear to want their wedding to be very intimate (via Newsbreak). Young told She Knows, "Small, less distractions, more intimate, better conversations with the people around us. You know, we just think smaller is better." They especially want to make sure to keep cameras off of their wedding day (via Yahoo).
Well it seems as if those wedding plans might have been thrown out the window in light of the couple's recent trip to Las Vegas. Maybe it was those bright Vegas lights, the Elvis lookalikes walking around, or those fancy Vegas wedding chapels that just had the pair feeling all loved-up; but people are speculating that the couple might have gotten hitched this past weekend!
Instagram photos hint that the couple might have had a spontaneous Vegas wedding
"Date night in Vegas with my love @heatherraeyoung," El Moussa posted to Instagram this past weekend. "Does anyone know of a chapel 🤷‍♂️💍....should we do it!!?" The couple were all smiles in the photo, standing in front of a very swanking looking Vegas location, dressed to the nines. And in the next photo, Young is seen grinning ear to ear, a glass of champagne in her hand that appears to be circled with cotton candy.
A spontaneous wedding wouldn't be out of the realm of possibilities for the two, as they've appeared to have moved quickly in their relationship. According to El Moussa, his bride is already "Stepmom" (via SheKnows). "She runs the household. She helps take care of the kids. She's part of the family." Interestingly, while El Moussa wears this fact with pride, Young was actually heavily criticized for it upon telling her coworkers at the Oppenheim Group on Selling Sunset. Co-worker Amanza Smith-Brown believed it was irresponsible of her to introduce herself to El Moussa's children so early into their relationship (via YouTube).