Trump's Original Vice President Pick Is Turning Heads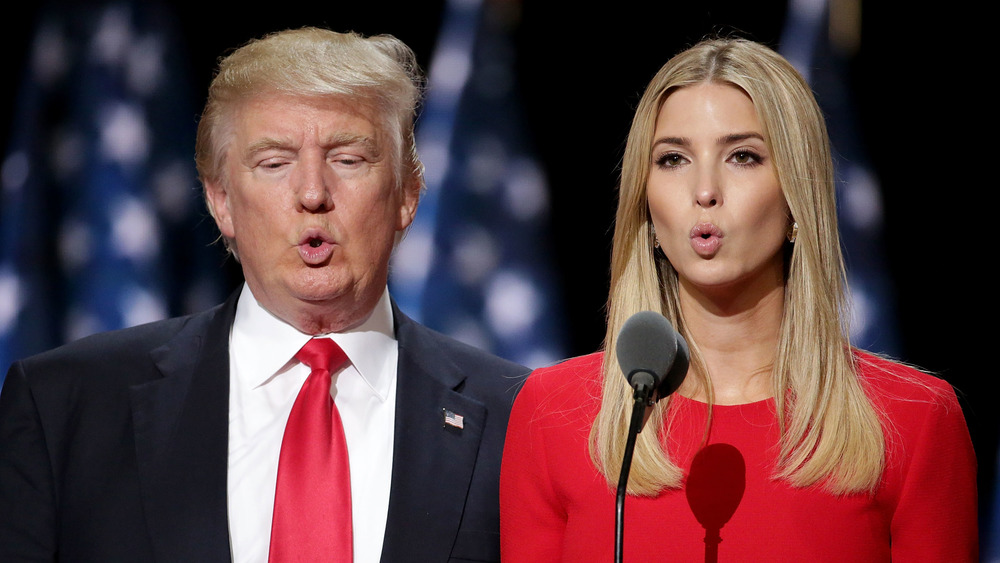 Chip Somodevilla/Getty Images
There's a new Vanity Fair article that people are gasping at on Twitter. In it, Ivanka Trump's former friend, Lysandra Ohrstrom, gossips about how important Ivanka Trump's beauty has always been to Donald. Donald Trump "would barely acknowledge me except to ask if Ivanka was the prettiest or the most popular girl in our grade," she remembers. He was, no doubt, rarely disappointed. Ivanka used to shine in social circles. "She was polite, refined, and fun to be around," wrote Ohrstrom, "After every conversation, strangers would marvel at how she had turned out so unlike her parents." At the same time, Ohstrom described Ivanka as a quintessential Trump, down to the cheeseburgers that "she always stopped at McDonald's for."
It is, perhaps, this strange contradiction in Ivanka's personality that led Donald Trump to consider his daughter as his vice-presidential running mate. In Wicked Game: An Insider's Story on How Trump Won, Mueller Failed and America Lost," ex-Trump campaign deputy Rick Gates claims that the sitting president was stuck on the idea of Ivanka as vice president for roughly a month (via Bloomberg). "During a VP discussion that included Jared [Kushner] and the other kids all assembled in one room, Trump said, 'I think it should be Ivanka. What about Ivanka as my VP?' There was silence," Gates wrote.
Why Donald Trump wanted Ivanka as his VP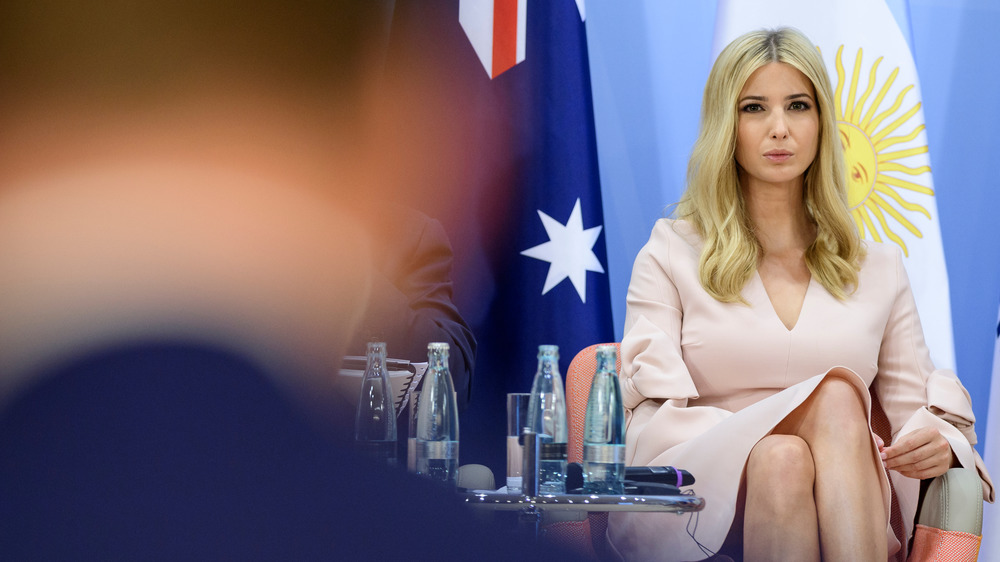 Pool/Getty Images
"She's bright, she's smart, she's beautiful, and the people would love her!" Trump apparently insisted during the meeting in question. It wasn't just the time. Bloomberg writes that as a presidential candidate, Trump brought up the idea "repeatedly" to his advisers. As it turns out, the sitting president may not have been far off the mark when it comes to Ivanka's effect on people. The New York Times recently interviewed Trump supporters, one of whom told the paper that "I hope Don, Ivanka and Eric all run [for president] eventually."
Meanwhile, Cosmopolitan ran a piece in 2018 about "the obsessive world of Ivanka Trump Instagram accounts," detailing an online world filled with moonstruck teenage girls following Ivanka's every move. The Independent writes that in China, she's inspired an "enthusiastic cult following." All of which indicates that, perhaps, Ivanka hasn't changed much from the magnetic Gossip Girl-like persona that Lysandra Ohrstrom remembers from her high school days. Ivanka "goaded me and a few other girls into flashing our breasts out the window of our classroom in what has since been labeled the 'flashing the hot dog man' incident in Chapin lore," writes Ohstrom in her Vanity Fair piece, "Ivanka had basically been the ringleader, but she pleaded her innocence to the headmistress and got off scot-free. The rest of us were suspended."