Here's What Victoria Beckham Really Thinks About Her Iconic Nickname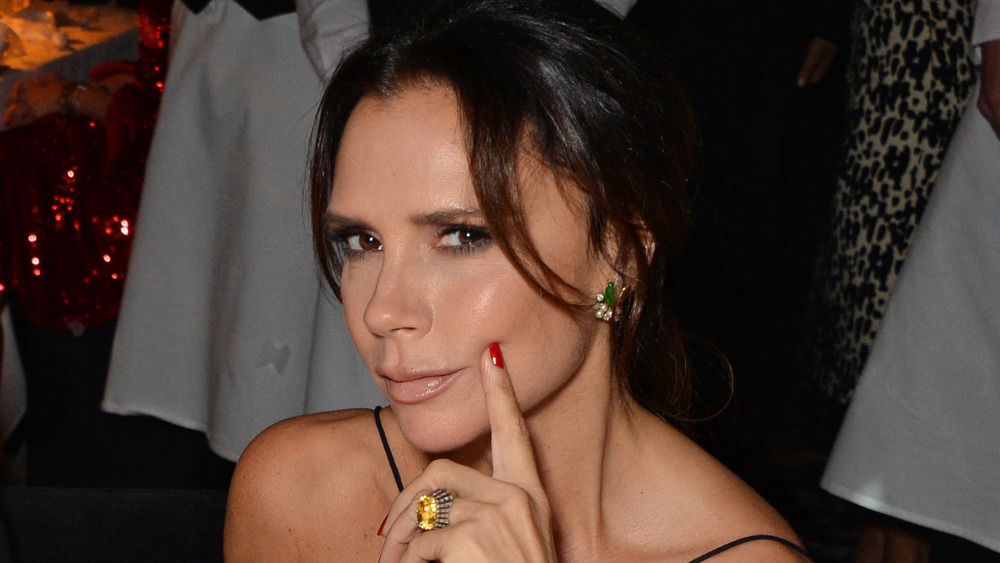 David M. Benett/Getty Images
The Spice Girls' iconic nicknames — Scary, Baby, Sporty, Ginger, and Posh — are almost more well-known than the women themselves. However, although each of the ladies is famous and beloved in her own right, Victoria Beckham is without a doubt the biggest star among them. The lady who was Posh Spice in a previous life parlayed her '90s girl-band success into an incredibly fruitful career as a fashion designer. She's also married to soccer superstar David Beckham.
In spite of being the clear front-runner, so popular in her own right that she could turn down the Spice Girls' 2019 reunion tour (and, reportedly, the planned 2021 jaunt), Victoria Beckham is still widely referred to, particularly in the British tabloid press, by her old moniker. With so many years between her and Posh Spice, does it bother the fashion designer and style queen that her two personas are still so inextricably linked?
Victoria Beckham knows what being Posh truly means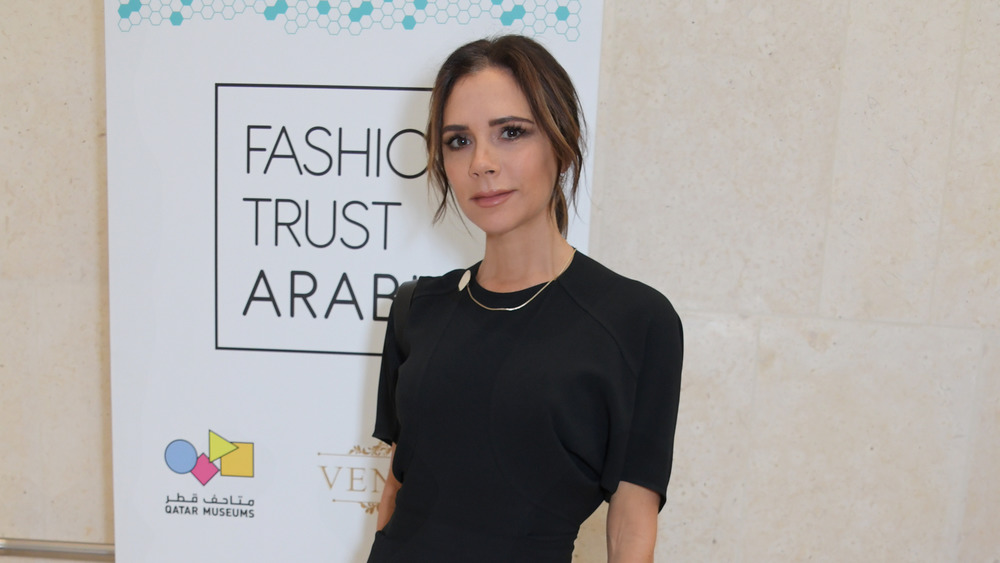 David M. Benett/Getty Images
In an Instagram post for her Victoria Beckham Beauty brand, the former pop star revealed the origins of her famous nickname while simultaneously, and very cleverly, plugging her latest high-end product. "I was given the name Posh in 1996 over lunch with Peter Loraine of Top of The Pops Magazine and the rest of the Spice Girls," she began. The busy working mother admitted that it wouldn't have been her personal choice of moniker, "but I ultimately grew into it on my own terms." She noted, "I was young and shy, and being Posh helped me find my style and confidence, and my voice."
Although Beckham wanted to distance herself from her posh persona following the dissolution of the iconic girl group, she can now appreciate how important it was for her growth as a person. The fashion mogul acknowledged, "Posh forever changed the course of my life, opening the door for me to go after my dreams." In celebration, Beckham launched the "deeply personal" Posh Lipstick. She gushed, "Lipstick has always given me confidence when I needed it and extra spice when I already had it. Each shade is inspired by a specific memory, and whilst the moments may have been my own, the energy and emotion is shared by us all." She closed her post with a simple message: "Posh is back."