How To Use Arnica Flower For Natural Pain Relief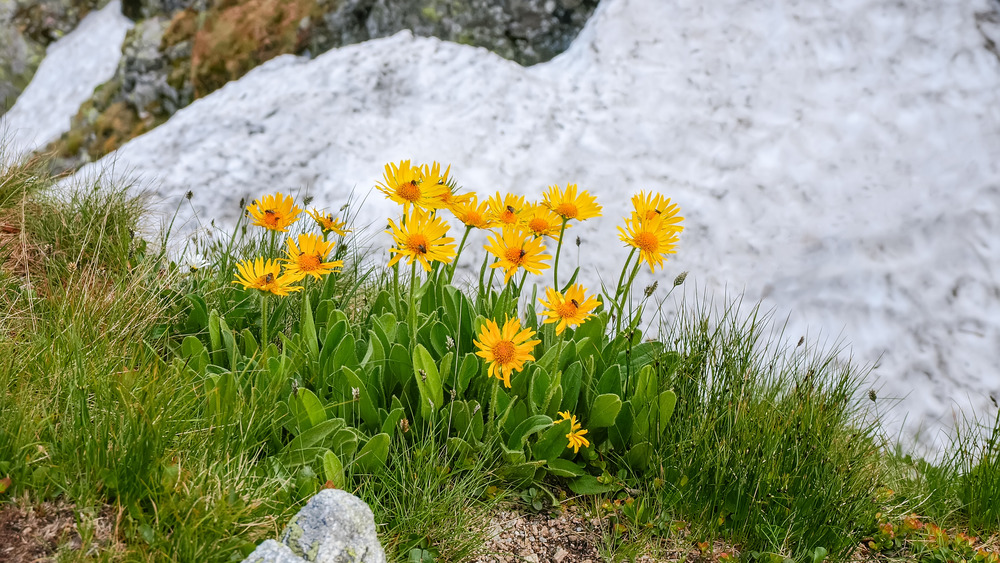 Shutterstock
When you're experiencing swelling on various parts of your body, you may reach for the cortisone cream or ice pack. While both are viable options, a natural alternative may offer the remedy you're looking for. A favorite of homeopathic doctors, arnica plant often comes in a gel form, ointment or topical formula, and sometimes a supplement option, VeryWell Health explains. When it comes to aches, pains, recovery from surgery, osteoarthritis, and other inflammatory ailments, arnica can offer powerful relief. Arnica reportedly also has bruise-fighting properties.
Arnica is native to parts of the world like western North America and various arctic regions, according to the outlet. The plant itself is yellow in its hue and contains a powerful anti-inflammatory ingredient, helenalin, which can be toxic unless it's diluted — like it is in its ointment or supplement form, according to VeryWell Health.  
In a study where participants used arnica as a pain reliever for osteoarthritis, researchers found that the substance was nearly as effective as classic over-the-counter medicines like ibuprofen, the outlet notes.
You can use arnica for post-surgery or topical pain relief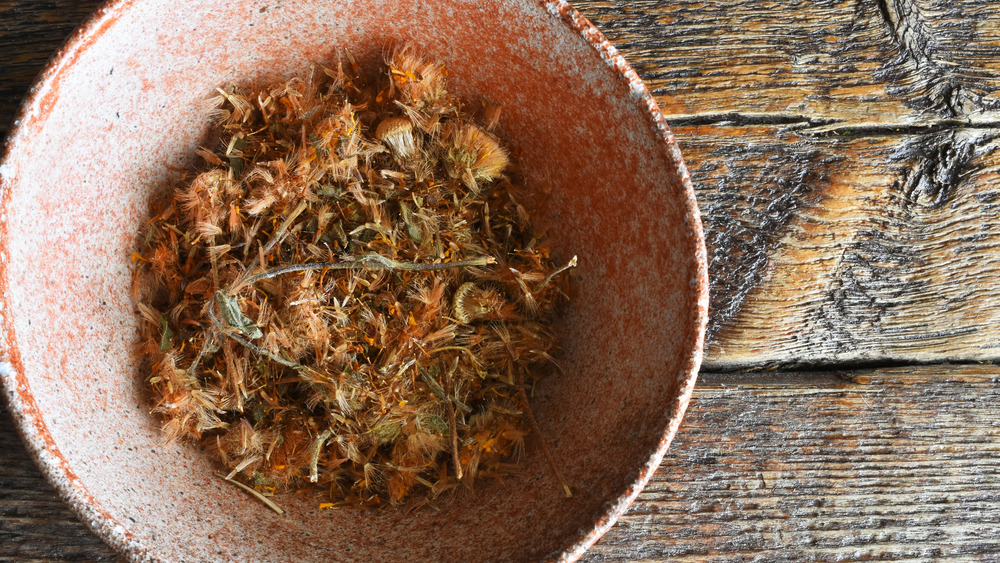 Shutterstock
Think of arnica gel as topical, natural ibuprofen — that is, it can offer homeopathic relief to various issues. On top of helenalin, arnica contains compounds like flavonoids, phenolic acids, and sesquiterpene lactones that aid in healing areas of swelling and pain reduction, Healthline notes. When you're dealing with a swollen ankle or inflamed joints, topically applying arnica gel a few times a day may take the edge off in the same way Advil would.
A few other uses for the plant even include a hair-growth remedy. Because of its anti-inflammatory properties, arnica may aid in scalp health, allowing hair follicles to grow stronger and healthier. However, the evidence for this effect is mainly anecdotal and more trials are needed to clinically prove this benefit, Healthline warns.
Since products with arnica are often highly diluted, it's important to look at the other ingredients on the bottle and make sure there aren't any allergens you need to be aware of. But, if you're experiencing high levels of pain or swelling, picking up a tube of arnica gel may be worth your while.